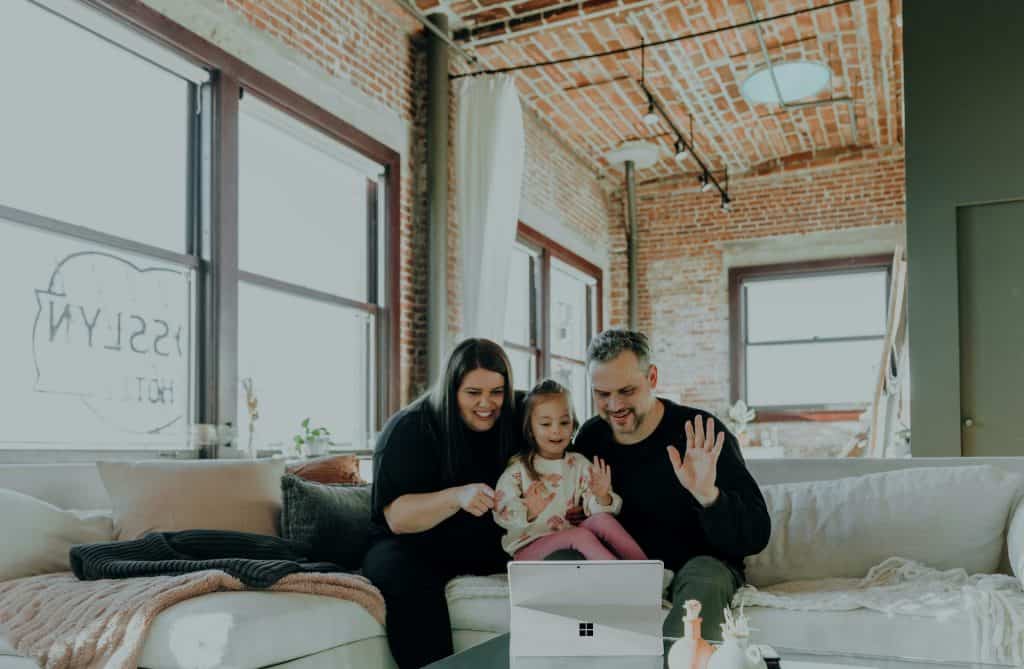 Zoom's popularity rose during the Covid 19 era when companies had to find ways to facilitate employees to work from home.
This app became the go-to virtual meetings and conferencing app due to its various features, including end-to-end data encryption, HD quality video and audio, and several built-in collaboration functions to ensure seamless meetings.
Another Zoom quality is its compatibility with multiple devices, including mobile phones, PCs, and tablets.
Some people use Zoom primarily on their tablets.
If you're such a user or in the market for a tablet for your Zoom meetings, there are a few qualities and features to consider.
The first thing to note is there isn't a specific tablet that's good for Zoom meetings. However, a good tablet should have a high-resolution front camera to make your videos crisp and clear. It should also have an excellent battery life, so you don't have to keep recharging it and have impeccable audio quality. Other features include the RAM and display size.
This post will highlight the features and qualities to look for in a tablet for your Zoom meetings.
Overview of Tablets For Zoom Meetings
Zoom is quickly becoming one of the daily-use apps because of its multiple uses.
Besides facilitating virtual meetings and conferences, Zoom is vital to employees working from home as they can participate in organizational discussions throughout the day.
Another reason for Zoom's popularity is its compatibility with different devices and platforms.
Tablets are a popular Zoom meeting device, especially among people who travel regularly. They have mobile phone and laptop qualities, making them efficient and dynamic.
If you're curious about the best tablet for your Zoom meetings, you'll be happy to know no specific tablet qualifies as best. However, tablets must meet specific standards for your Zoom meeting experience to be seamless.
Next, we'll cover the features and qualities of checking in a Zoom meetings tablet.
What To Look For in a Zoom Meetings Tablet?
As the overview explains, there isn't a specific tablet that qualifies as best. However, particular features enhance your Zoom meeting experience.
Here are some qualities that make a tablet good for Zoom meetings.
Factor #1: Screen Size
One of the most essential qualities of a good Zoom meetings tablet is the screen size.
A Zoom meetings tablet should have an 8 to 10-inch screen size.
A good screen size paired with an OLED screen gives you a wide-view image and ensures your videos have excellent depth and contrast.
The screen's brightness should also be 400 nits or higher so your videos are crisp and clear.
Factor #2: Processor
A Zoom meetings tablet should have a capable CPU and GPU to process and relay videos to the app without any hitches.
The RAM should also be 4GB or higher to ensure the Zoom app launches and runs efficiently without lagging or randomly shutting down.
Note that the processor also determines how efficiently your tablet runs.
When you have a low-capacity processor, your tablet typically overheats and lags when other apps run in the background.
You also can't rely on such a tablet, especially during day-long Zoom meetings. Your tablet will likely buffer and shut down in the middle of a meeting, making you look unprepared and unprofessional.
Factor #3: High-Quality Camera
The camera is another important consideration in a Zoom meeting tablet.
Remember, you'll rely on it to relay a high-quality image.
A good Zoom meetings tablet camera should be within the 12MP or higher range.
It should also have autofocus and HD or Full HD video recording capability.
Factor #4: Good Connectivity
Making excuses for your device's poor connectivity and lagging is the last thing you want to deal with during Zoom meetings.
This is why the latest connectivity options are a crucial Zoom meeting tablet feature.
For seamless connection, ensure the tablet has Wi-Fi 5 connection and 4G LTE cellular connectivity if you're not within a Wi-Fi zone.
Excellent connectivity ensures the tablet can transmit HD or 4K videos on the Zoom app without buffering.
Factor #5: Battery Capacity
A tablet is a mixed-use device.
Even if it's primarily a Zoom meetings tablet, you'll likely use it to chat, play games, and do other activities.
The ideal battery life for a Zoom meetings tablet should be between 7000 and 10,000 mAh.
Without charging, this battery capacity can sustain multiple activities like calls, chats, and day-long Zoom meetings.
Factor #6: Audio Quality and Connectivity
Audio quality ranks high on the list of features to check when buying a Zoom meetings tablet.
The ideal tablet should be able to relay your audio clearly without echo, background noise, or scratchiness.
It should offer various connectivity options for headsets or Bluetooth speakers, depending on your preferred device.
Summary
As you've learned from this post, no specific tablet is best for Zoom meetings.
Still, there are several features and qualities one should look for when buying a Zoom meetings tablet.
These features include screen size, camera, and battery life.
It's also important to consider the internet connectivity options and the processor to relay your Zoom videos quickly and seamlessly.