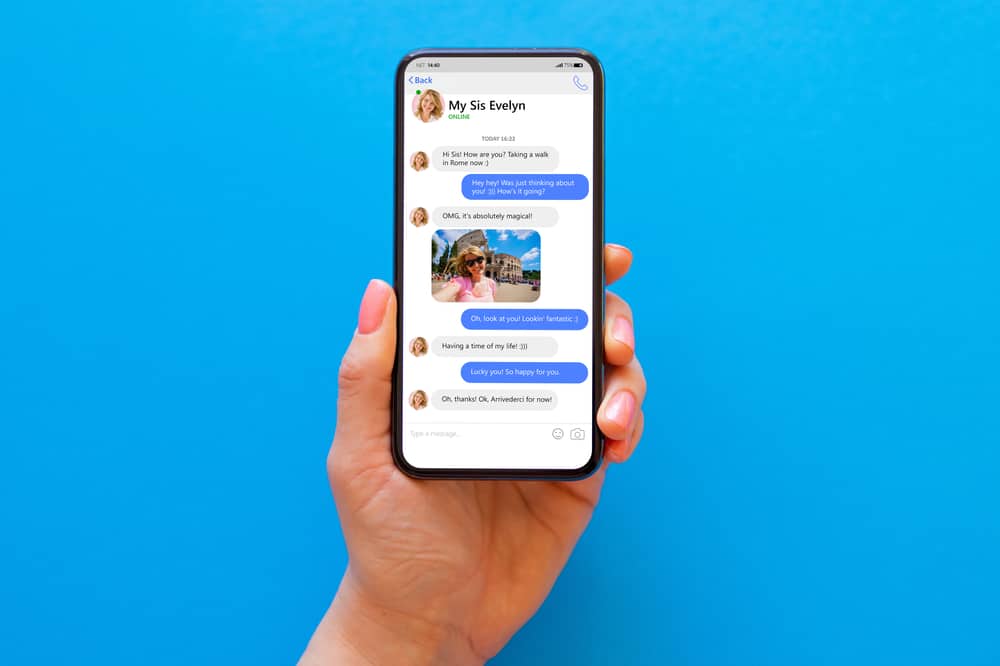 Telegram is one application that does not limit the number of files you can send over the channel.
However, many people don't know how to save multiple photos from a Telegram channel or chat.
If you have been trying to download all telegram photos from a Telegram channel without success, this guide has explained three simple ways to achieve it.
One of the easiest ways to download all Telegram photos from a channel is using the export chat history feature. When you click on it, it allows you to select the type of chat history to export, and in this case, you will select photos. Once you've selected photos, choose the size limit and click the "Export" button.
Although downloading all Telegram photos from a channel is easy, some users have found it challenging. This guide is here for all users with such problems, and it will introduce three ways you can use when downloading all Telegram photos. Let's dive in!
How To Download All Telegram Photos in 3 Ways
Downloading Telegram photos is a good way to keep your memories.
Telegram is a suitable channel you can use for sharing large files.
When you have multiple photos you want to download, you can do so manually on your PC or phone or enable automatic downloads, as this guide will explain.
Method #1: Download All Telegram Photos from a Channel Using the Export Feature
One of the best and easiest ways to download all Telegram photos at once is to click the export chat history.
Follow these steps:
Launch Telegram on a computer and log in.
Open the channel or chat that you wish to download all photos.
Tap the three dots in the top right corner.
Select the "Export chat history" option.
A pop-up will show various types of media you can export. Choose "Photos."
Set the size limit of the photos you can download by dragging the slider at the bottom.
Choose "HTML" as the download format.
Set the download location and click on the "Export" button when ready to download.
Wait for photos to get downloaded. It can take some time.
If you want to see the downloaded photos, click "Show My Data" or navigate to the location you specified earlier.
Telegram will download two versions for each photo automatically. One of the downloads is the actual picture, while the other is the thumbnail. If you want to delete the thumbnail, go ahead and do so.
Method #2: Download all Telegram Photos on a Mobile Phone
If you don't have access to a computer, you can download Telegram photos using your mobile phone. However, that is only possible if you receive a batch of photos at once.
But if you want to save multiple Telegram photos sent at different times, this method will not work.
Follow these steps:
Open the Telegram mobile application.
Open the chat with the batch of photos.
Click any picture in the batch and tap the three dots.
Choose the "Save to Gallery" option.
Wait for the photos to download.
Method #3: Enable the "Automatic Download" Feature
Telegram has an auto-download feature that users can turn on when they don't want to spend time manually downloading Telegram photos.
This feature is suitable when you download multiple photos frequently, and you can enable it as indicated below:
Open Telegram on your mobile device.
Click the menu icon and choose the "Settings" option.
Choose the "Data and Storage" option.
Go to the "Save to the Gallery" section and toggle the appropriate button of the media you want to download automatically.
Once you have enabled the feature, all the new photos you receive on Telegram chats or channels will get saved to your gallery.
You can avoid the last step above if you don't want too many unnecessary photos to get downloaded. When you receive photos, tap on them, and they will download automatically.
Conclusion
The issue of downloading Telegram photos has given some users a hard time.
However, you no longer have to suffer because this guide has explained various methods to download multiple Telegram photos from chats or channels.
Frequently Asked Questions
Can I download all Telegram photos on my phone?
Mobile users have had issues with downloading all Telegram photos. It is possible to download all Telegram photos if they were sent simultaneously. But if the photos were sent individually, you may be unable to download them all unless you use a computer. You can also download all pictures on your phone using the auto-download feature, which means multiple images will be downloaded.
How do I download all Telegram photos at once?
Telegram users can download all photos simultaneously using a computer. Once they open a computer, they can click "Export chat history" and export pictures. Once you have set the size limit and chosen the suitable file format, tap the "Export" button, and all photos within the specified dates will be stored in the location you specified earlier.