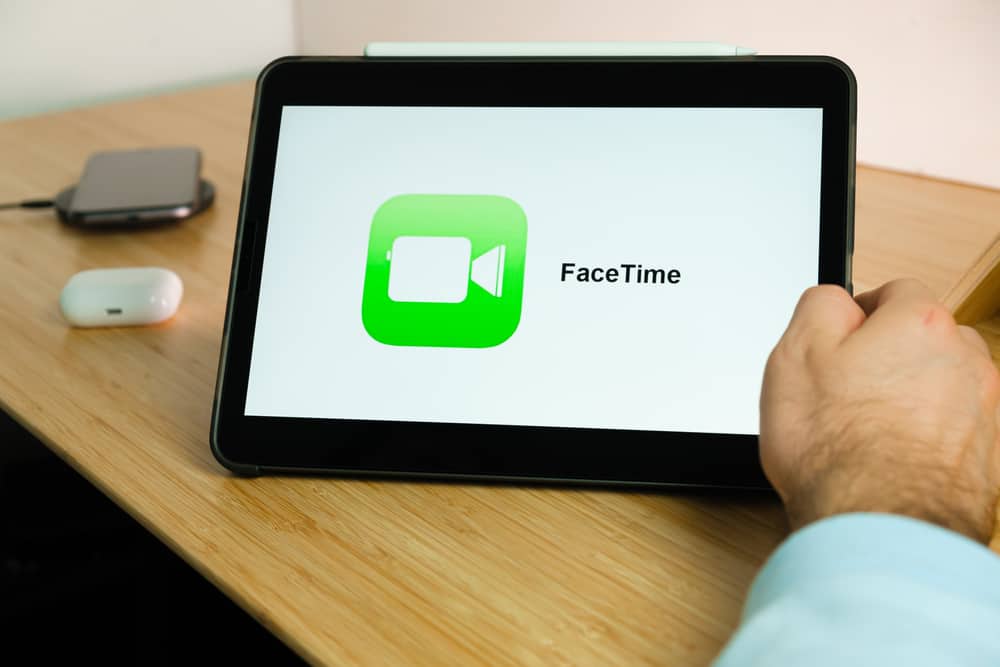 Videocalls are crucial and require the best devices to guarantee video calling quality. For iOS users, knowing what tablet is ideal for FaceTime is crucial before making your purchase.
If you are stuck on what tablet you should buy for FaceTime, you are in the right place. We will hold your hand in understanding what tablet you should buy to achieve convenience and quality.
The best tablet for FaceTime depends on various factors such as camera, stereo system, RAM, CPU, etc. Based on these factors, the best tablets are iPad Air, iPad Pro, and iPad. We will compare the three options to see which is the best for FaceTime and which you should consider buying.
We will understand various factors to look out for when buying a FaceTime tablet. Next, we will compare the three best tablets for FaceTime to know which works best for your case.
How To Select the Best Tablet for FaceTime
When working remotely or connecting with people remotely via FaceTime, you need a tablet that focuses on ensuring the quality of your video feed. Besides, the tablet offers a large display screen to enhance the view.
When deciding which tablet is ideal for your FaceTime, consider the following factors.
Display screen size.
The battery life.
The tablet's processor.
The storage capacity.
The size of RAM the tablet has.
The quality of its front camera.
Ideally, the tablet should have a high-resolution for its front camera, and it should support wireless connectivity to use it with Wi-Fi. Although the size matters, ensure the display size is proportional to its other features to avoid a case of having a large display tablet, yet its camera resolution is low.
What Is the Best Tablet for FaceTime?
We understand how confusing deciding which tablet is ideal for FaceTime can be. No worries, as we will discuss the three best FaceTime tablets to decide which works best for your case. FaceTime runs on iOS, and the best tablets for FaceTime are iOS based.
Apple iPad Pro
Apple products are seamlessly the best for video calls, especially FaceTime. The iPad Pro offers everything you require to support your FaceTime with your loved ones. Its ultra-wide angle ensures you get the perfect display size for your camera.
It gets better as it has two back cameras with 12 MP and 10MP. Its display size is an 11-inch screen liquid Retina. Moreover, it has four speaker audios to supplement its five studio-quality microphones.
Here's the summary of the iPad Pro features.
128 GB storage capacity.
Estimated 10 hours battery life.
Two back cameras of 12 MP and 10 MP.
12 MP for the front camera.
Apple M1 (8-core) processor.
Wi-Fi 6 support.
iPad Air
The iPad Pro offers the best of everything but costs a fortune. With the iPad Air, you still get a professional experience at a cheaper rate. Besides, the 5G iPad Air is perfect for professional video calls and FaceTime. Its 7MP HD front camera makes FaceTime at 1080p video recording possible.
With 64GB of storage capacity and 4GB RAM, you can achieve more with iPad Air without breaking the bank. Here's a summary of its features.
10.9 Retina display.
12MP front camera with ultra-wide center stage.
4GB RAM
Estimated 10 hours of battery life.
64GB storage capacity.
Apple MI (8-core) processor
The iPad Air is a better alternative for someone wanting to enjoy the professional FaceTime experience at a lower budget than the iPad Pro.
iPad (Standard)
This tablet is the cheapest option in the category. The good thing with Apple is that even its older models of tablets still offer exceptional services and features. The standard iPad 8th generation still supports quality FaceTime.
Its front camera uses 1.2 MP, which is very low than the iPad Air and Pro, but it still gets the job done. It has a Retina display of 10.2 inches; you can use it for about 10 hours before recharging. The iPad is an excellent option for FaceTime for someone working on a budget.
Here's a summary of its features.
10.2-inch Retina display
Estimated 10 hours of battery life.
A12 Bionic chip processor
1.2 MP front camera
With the three options discussed, you can now decide on what tablet is best for FaceTime, depending on its features and budget.
Conclusion
When deciding which tablet is ideal for FaceTime, your options are iPad Pro, iPad Air, and iPad. The iPad Pro is the best in features but is the most expensive of the three.
A better alternative is the iPad Air which offers exceptional features at a lower price. As for the iPad, it is the cheapest and has more minimalist features than the other two options, but it still works fine for FaceTime.