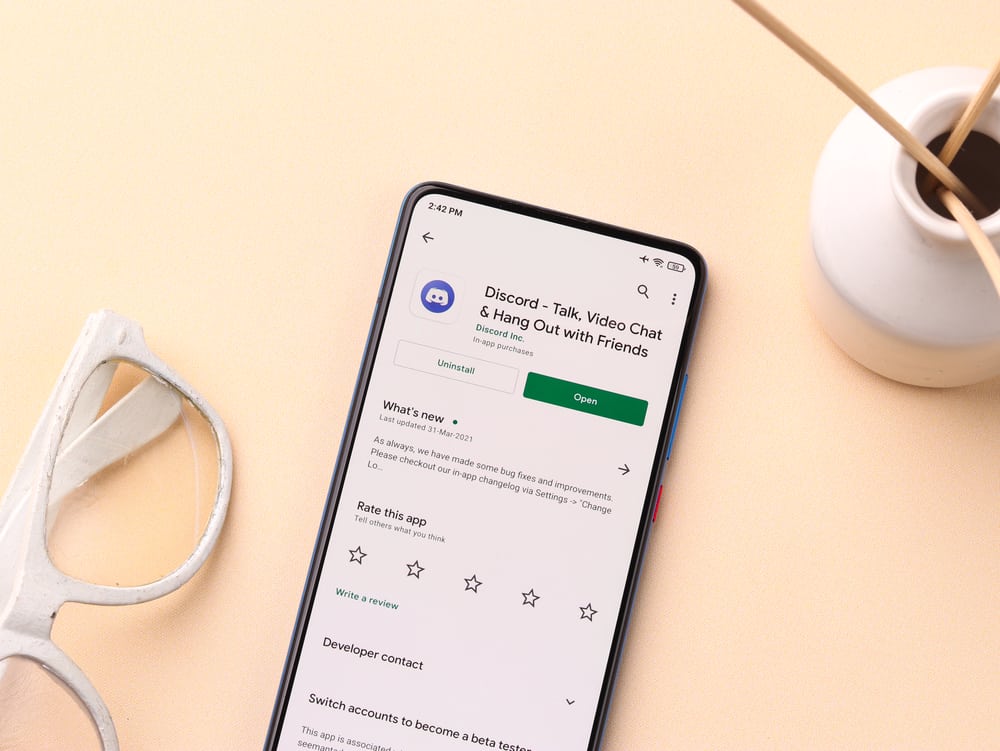 Do you love playing board games on Discord with friends? Looking for a simple dice bot that can help you roll multiple dice with several sides?
Well, worry not! We have got bot suggestions for you.
You can choose any dice bot you desire, from DiceParser, Dice Roller, Dice Maiden, to Avrae. Whatever you choose, invite that bot to become part of your server. Authorize and make sure you see the server in your members' list. Next, use the command to roll as many dice as you want with as many sides. Let's take the example of DiceParser. After inviting it to your server, you need to use "/r" with the command "2d6" to roll 2 dice with 6 sides.
When you play board games on Discord and desperately need to roll a dice, you can use dice bots to roll them for you. To do that, you have to read our article till the end.
Adding Dice Rolling Bot to Discord
The instant messaging platform for gamers has much to offer its 150 million monthly active users. One such thing is bots — meant to save time by automating various tasks for you.
Bots can perform multiple repetitive tasks for you so that humans do not have to waste their energies on them.
Discord bots can prove to be very effective in helping you create an active and fully engaged community of like-minded people.
Speaking of bots, if you enjoy playing games on Discord without a virtual tabletop, then you might need a dice roller to roll dice for you.
To start using any bot, first, you need to invite it to your server. We are using DiceParser as an example. You can use any dice bot to help you roll the dice in your channel.
DiceParser can roll any kind of dice and has many other functions; plus, it is developed by Rolisteam.
Step #1: Invite the Bot to Your Server
Let's figure out all the steps, from inviting the bot to using it on your server.
Navigate to the DiceParser page on your favorite browser.
Click the "Invite" button on the right.
If required, log in to your discord account.
Select your server under the "ADD TO SERVER" option.
Click on the "Authorize" button.
After completing the Captcha, the bot will become a member of your server.
Good To Know
You can confirm if the bot is added to your server by tapping on the "Show Member List" button on the top right and see if you see the DiceParser bot among members.
Step #2: Run Roll Dice Command
After getting the bot active on your server, it is time to use the Dice commands. Launch your Discord desktop version or mobile app, and type the command below in any channel. The bot will dice the roll for you.
To roll two 6-sided dice, follow these steps:
Open the Discord app.
Locate and click on the server to which you added the bot.
Go to a text channel.
First, type the prefix /r.
You will see some options; select "command."
Now, type 2d6 in the space provided and hit Enter.
You will get the result of your two dice rolled on the screen with an accumulated amount on top, and each dice results under "Details."
If you want to try 3 dice, then type 3d6. For 4 dice, type 4d6 and so forth. You will get the results accordingly for multiple dice.
Conclusion
To use any Dice bot, you need to invite it to join your server. Once it joins your server, you can use the desired commands to roll as many dice as you want with multiple sides.
DiceParser, which we explained is the simplest and easiest one. Try it out and enjoy playing board games with your pals on Discord.
FAQs
Can a Discord bot join your server without getting an invitation from you?
No, the Discord bot cannot join any server unless you invite them manually by going to their links. The owner or admin of the server must authorize the bot and allow them permission to enable the bot to join the server.
Can you roll a dice on Discord?
Yes, you can by using any dice-rolling bot. You can try any bot. Let's take the example of Dicecord.
1. Click on this link.
2. Tap the "Invite" button to allow Dicecord to join your server.
3. Select your desired server under the "Add to Server" option.
4. Click on the "Authorize" button.
5. Go to your Discord app and type /roll with the command 1d6 for 1 dice with 6 sides, and so forth.
6. Hit Enter.
Now, you will see your dice results on the screen.