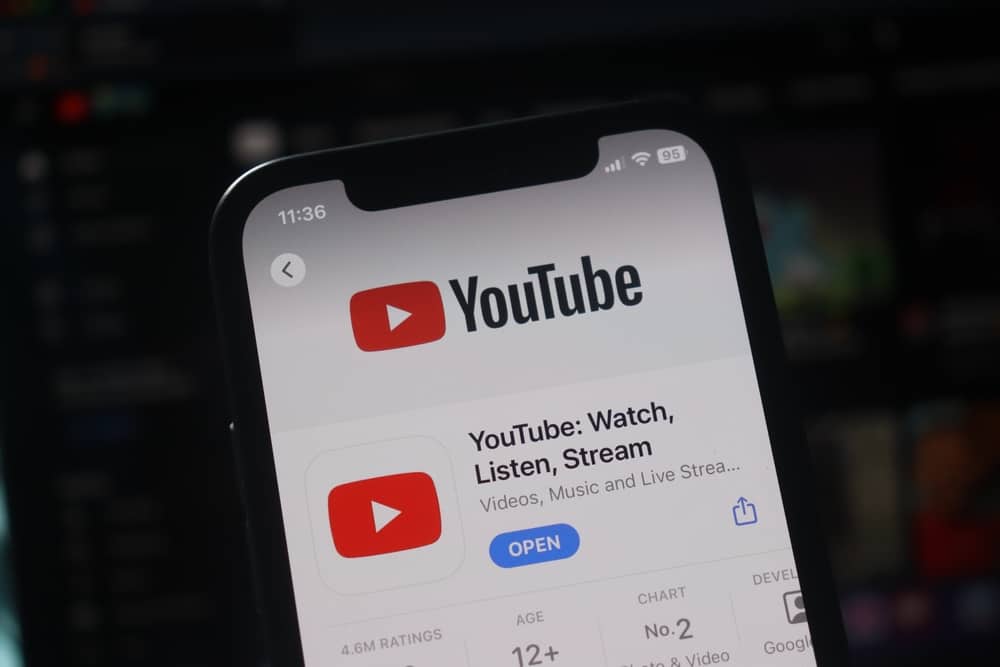 Not everything is legal on YouTube. According to YouTube's terms of service, you must be cautious of what you upload on your channel. Violating the terms of service can easily cause your channel to be banned or restricted by YouTube.
So, what is illegal on YouTube? This post will guide you if you seek an answer to this question. Read on!
YouTube regulates the content you can upload to your channel. According to YouTube, there are numerous things it considers illegal:
1. Spamming and sharing scam policies or other deceptive practices.
2. Sharing sensitive content and content such as nudity and other sexual content.
3. Sharing of suicide or self-harm advocating content. Violent or criminal content is also prohibited.
This post helps you understand what illegal content means on YouTube. We will define what content YouTube prohibits and mention and the steps you should follow to report illegal content on YouTube.
What Is Illegal on YouTube?
Anyone can use their Google account to sign up for YouTube. However, YouTube requires that every content creator agree to follow its terms of service, including the community guidelines.
YouTube does this to keep its platform safe and accommodate everyone. Thus, you must agree to stay in the legal lane when posting content on the platform.
According to YouTube's terms of service, there are different things you shouldn't do or post as it considers them illegal. When you get caught posting illegal content on YouTube, your channel will likely get suspended and, in the worst case, banned.
Here are the different types of content that YouTube considers to be illegal.
Spam and Deceptive Content
YouTube believes its content and the family should be built on trust. Thus, sharing spamming or deceptive videos or practices is considered illegal. Things like sharing malicious external links or scamming viewers are illegal.
If your channel gets flagged as spam, you will get investigated, and action will be taken if you are guilty. Impersonation is also considered illegal as it's a deceptive policy and practice that can create more harm on the platform.
Sensitive Content
Any sensitive content is illegal on YouTube. When you want to create YouTube content, you must keep in mind that different age groups of users access YouTube. Thus, YouTube is against uploading any sensitive content.
For instance, uploading content that advocates for nudity and other sexual content is illegal and can make your channel face serious consequences.
Similarly, if you upload videos that promote self-harm or suicide, that's illegal. Your content shouldn't have vulgar images or language to ensure you create a safe space for everyone.
Violent or Dangerous Acts
There are specific contents that you can create on YouTube that are illegal. Any content that involves violent acts or graphics is illegal.
Still, creating videos that advocate for hate speech or dangerous acts, including drugs and weapons, goes against YouTube's community guidelines.
For instance, creating a YouTube channel and going live to advocate for violent or dangerous acts is illegal.
How To Report Illegal Content on YouTube
As a YouTube user, you must help keep the platform clean and accommodating by reporting illegal content or anything you feel violates the community guidelines. Although YouTube has its ways of detecting illegal content, users can use simple steps to report illegal content.
If you are interacting with YouTube videos and encounter a channel sharing illegal content:
Click the three dots at the bottom of the video.
From the menu that will open, click the option for "Report."
Follow the on-screen instructions to report the channel.
YouTube will anonymously receive your report and investigate the case to take the necessary actions against the reported channel if found guilty.
It's that simple. With a simple deed, you will have helped YouTube keep the platform safe and accommodative for everyone.
Conclusion
YouTube has different requirements it expects from content creators. You will face the consequences when you violate the terms of service and create illegal content, such as nudity content.
This post has given examples of illegal YouTube content and how to report a channel uploading illegal content.