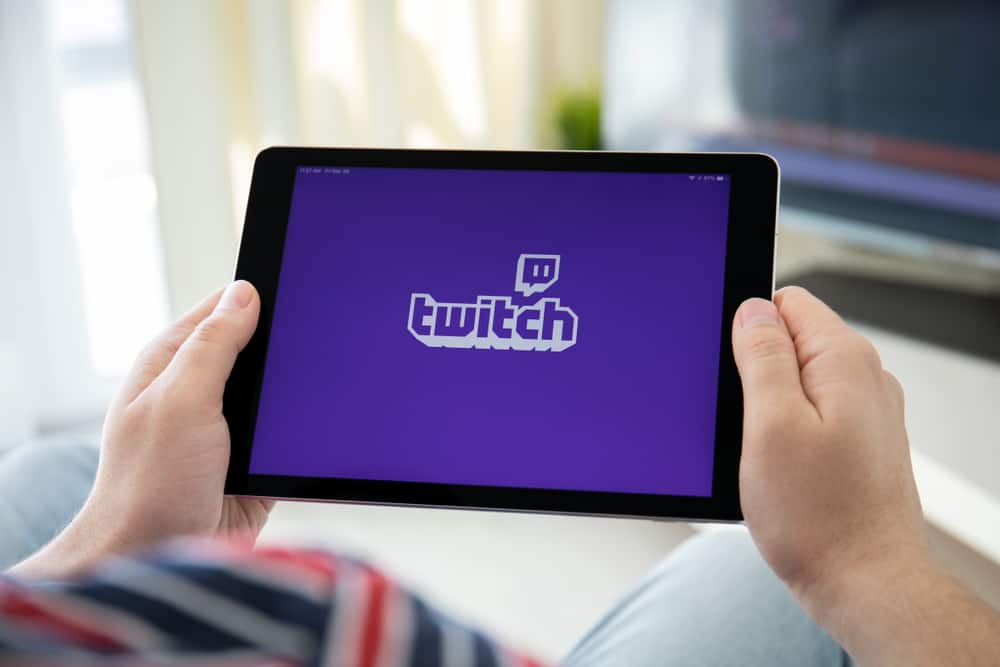 Twitch is a worthy platform if you enjoy streaming or watching other people's live streams that align with your interests.
With a Twitch account, you can start live streams or attend other people's live streams to interact with their content. If you are new to Twitch and are unsure what a Twitch account is, we will guide you throughout this post. Read on!
Twitch is a popular online platform many people use to watch and stream. You can go live on Twitch for people to join your stream and watch you in action. A Twitch account is an account you need to create to start utilizing Twitch. Only when you have a Twitch account you can start live streaming and getting followers and subscribers. To get a Twitch account, you must sign up on a desktop or mobile device.
This post defines Twitch. Still, it explains the different features you get when using Twitch. Later, we will cover the steps for creating a Twitch account. Moreover, we will answer some questions regarding Twitch.
What Is Twitch?
We live in a digital world, and different platforms have been created to help us achieve different tasks. Twitch is a live-streaming online video service first launched in 2007. Amazon currently owns the platform
To access Twitch, you can use the website or its app. Besides, you need a Twitch account to enjoy the platform and follow your favorite streamer. Twitch has different features. The common ones include the following.
Engagement – During a live streamer, viewers can engage with the streamer. With the right permissions, the viewers can engage with the stream in the live chat. Moreover, the streamer can have a mod to handle the messages viewers share.
Channel categories – When you open Twitch, you can utilize the category feature to search for different categories relating to your niche. For instance, if looking for a gaming channel, you can find a list of all channels in the gaming category.
Live-streaming – Twitch allows anyone with an account to start a live stream. When you start streaming, others can join the live stream and follow along as they watch you.
Rewards – Twitch allows streamers to reward loyal viewers. For instance, the streamer can share links to free games with lucky viewers.
Subscriptions – As a creator, you can have people subscribing to your channel. These subscriptions are handy for earning income when a subscription fee is included. Moreover, the subscribers can have special treats, such as sub-only live streams and engagement.
What Is a Twitch Account?
You must first create a Twitch account to enjoy the numerous Twitch features. The Twitch account is a way of registering yourself as a Twitch user. You register using details such as username, password, email, phone, and date of birth.
The details you use will be required whenever you want to access your Twitch account via the website or the Twitch app. With a Twitch account, you can get followers and grow your channel for more features and benefits.
You can create a Twitch account on your desktop or mobile.
On Desktop
Open your browser and access the Twitch website.
Click the "Sign-Up" button at the top.
Set your password and username.
Add your phone number with the right country code.
Alternatively, click the use email instead to add a verifiable email address.
Enter your date of birth.
Lastly, click the "Sign-Up" option.
Find the verification code sent to your phone and enter it in the sign-up window to complete the authentication.
On Mobile
Download the Twitch app for your device.
Open the app and click the "Sign-Up" button.
Follow the on-screen instructions to add your details.
After you tap the "Sign-up" button, a verification code will be sent to the phone you added.
Enter the code to complete creating your Twitch account.
Conclusion
A Twitch account is your way of signing up for Twitch to start using its different features. We've presented steps for creating a Twitch account on mobile and desktop. With that, you can create a Twitch account.