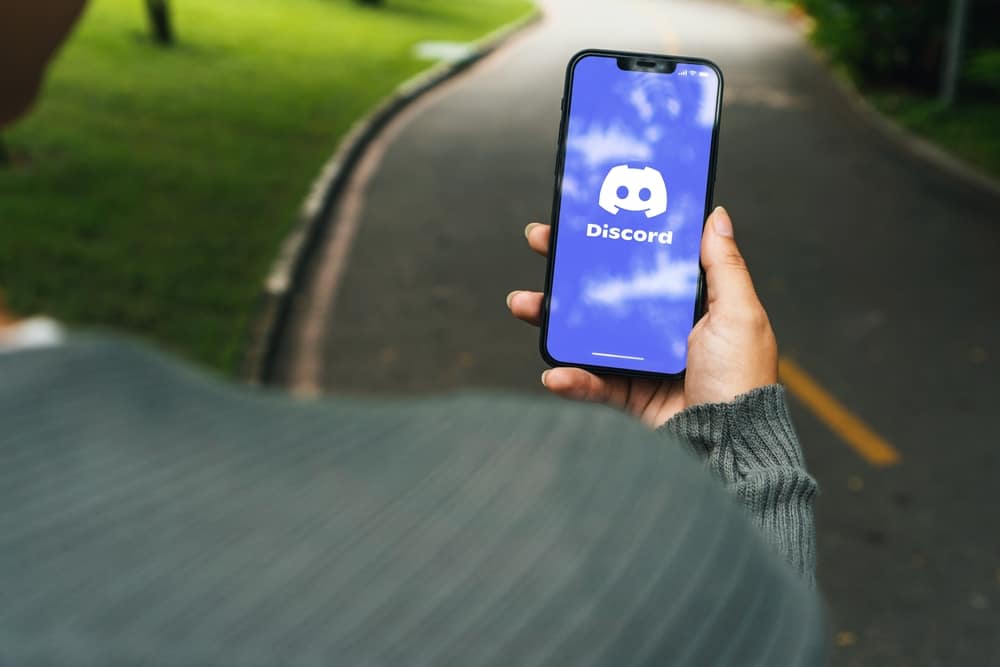 Discord is a platform that houses gamers and users who wish to connect in groups.
It allows you to talk over text and voice and share videos and screens with other users.
The app stands out because it facilitates remote communications and lets you connect with like-minded individuals.
With such exciting features, some users may feel differently. First, it may be distracting or disturbing to others to listen to voice messages and watch the screen simultaneously.
Also, some users may want to concentrate on some things on the site. Thankfully, Discord has a feature called "deafen" to solve this.
So, what is "deafen" on Discord?
"Deafen" on Discord prevents you from hearing members on the voice channel and the members from hearing you. Also, you may use the "deafen" feature when you don't want that particular user to hear an audio sound or receive messages from other users of your channel.
Knowing how to use the deafen button will help you enjoy Discord better and have meaningful interactions with other users.
All of these will be discussed thoroughly in this guide. Please read to the end to learn more about Discord "deafen" and its purpose.
Deafen on Discord
"Deafen" on Discord is an excellent feature that allows you to mute yourself and others in a voice channel.
One of the typical activities of users on Discord is playing games and sharing their screens simultaneously. 
Also, users can be on a voice call while doing these tasks. As incredible as these features are, you may find them distracting.
Discord understands this concern, so they have two features to cater to it. The buttons are "Mute" and "Deafen."
You can identify the "Deafen" button by a pair of headphones on each voice channel you join. It is located in your user settings and that of other members.
If you click the button, a red stroke will appear across the headphones and microphone. That means you won't be able to hear members on the voice channel, and they won't hear you either. 
Deafening a discord user blocks their ability to hear other members when they are on a voice call. Also, they won't receive any messages from other users.
Besides deafening yourself, you may also deafen another user you feel is disturbing. 
However, you can only deafen a user if you are a moderator or you've been given the power to do so by the moderator.
So, how do you deafen on Discord?
How To Use the Deafen Button on the Discord Mobile App?
Understand that you can't deafen other users if you are a regular Discord user.
To perform this function, you must be an administrator or get the administrative rights of that particular server.
Learn how to deafen a user on a voice channel below:
Launch the Discord app on your mobile device.
Tap the hamburger menu icon in the top left corner.
Choose the voice channel where you want to deafen someone if you have many.
Tap on the username of the person you wish to deafen from the list of members.
Gently scroll down and tap on "Server Deafen."
With the above steps, the discord member won't hear voice conversations on any voice channel on that server.
If you wish, you may deafen more users by tapping the "Server Deafen" button on their user settings.
How To Use the Deafen Button on the Discord Desktop App?
To deafen someone on the Discord desktop app, follow these steps:
Open the Discord app on your PC.
Choose the particular server on the left.
Locate the voice channel you wish to deafen someone in.
Right-click on the user you want to deafen.
Click on "Server Deafen."
Again, the "deafen" and "mute" features on Discord help reduce noise on a voice channel. However, they are not the same.
What is the difference, then?
What is the Difference Between Discord Deafen and Mute?
Mute is closely related to "deafen," but it is different. The mute function is used when you don't want to hear the sounds of other users.
Also, when you use the function, you can't listen to the voice or any text message from that user. However, the user can send voice, receive voice messages or chat messages from other users.
On the other hand, Discord "deafen" works when you don't want that particular user to send or receive voice messages from other channel members.
When you deafen yourself, you won't hear others in the voice channel, which will also mute you.
Conclusion
Discord allows gamers and other users to communicate remotely and have fun simultaneously.
You may wish to prevent a channel member from listening to or receiving any voice message for many reasons.
That is where the Discord "deafen" function comes into play. 
Luckily, we have explained the meaning of "deafen" on Discord and how to use the feature to achieve your aim as an administrator or someone with similar power.
FAQs
Can you talk on mobile Discord?
Yes, you can talk on voice channels on the Discord app on your phone. The mobile version has a voice functionality to have voice conversations from anywhere.
How do I know if I'm muted on Discord?
You don't get a notification if you are muted in a voice channel. The only way to determine that you've been muted is by checking the response of other users. Naturally, they will stop responding to whatever you say.