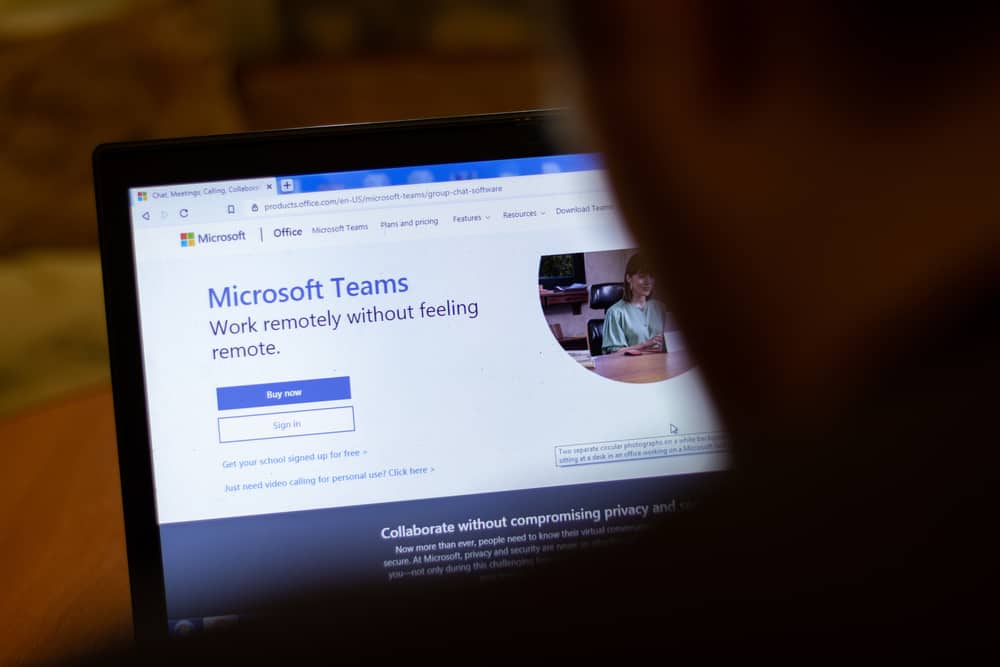 Microsoft Teams is quickly becoming a go-to tool for collaboration, file sharing, and video chatting in many organizations.
However, with all that convenience comes the question of privacy – essentially the question of "What can my employee see on Microsoft Teams?". Many employees wonder what sharing access with their employers reveals and the risks associated with collaboration on this level.
The answer is simple: your employer can monitor what you're doing and what you've been up to. For instance, they can check who you've been talking to, who you've been texting, what you've been saying, and even deleted messages.
This guide will give you the inside scoop on everything your employer can access, from chat conversations to video recordings. We also disclose how to keep your information secure and private.
So, if you're looking for a one-stop shop for all things Microsoft Teams and privacy, this guide is for you!
What Is Microsoft Teams?
Microsoft Teams is a digital workspace that allows teams to collaborate more effectively. Whether you're part of a sales team, marketing team, finance team, or any other team in an organization, Microsoft Teams can help you work more efficiently.
You can create channels to discuss specific topics, share files, collaborate on documents, and even video chat with others from your desktop, laptop, or mobile device. Microsoft Teams is accessible wherever you are.
Moreover, you can create desktop tabs for specific discussions or files in the desktop version. The added features and accessibility have made Microsoft Teams the go-to workspace for organizations across the globe.
According to figures provided by Microsoft in April, Teams, introduced in 2017 as a competitor to Slack, had its use soar to 75 million daily active users during COVID-19. The firm dubbed teams as having seen the fastest business app growth.
Since its introduction, Teams has gained more attention as a crucial component of Microsoft's office productivity and collaboration strategy, fueled by the desire for work-from-home connection.
As Raul Castanon, senior analyst at 451 Research, puts it: "Teams has emerged as a star product rather than an add-on that is bundled within a larger productivity suite."
But even this star solution has problems. One such problem is how secure information on the platform is – not only to outsiders but to employers as well.
What Type of Data Can Your Employer Access on Teams?
Get this: SharePoint platform is the foundation of Teams. This means your employer can access a wide range of data from the platform, including information on chats, availability, and activity. 
In fact, your boss gets info on how often you're in meetings, on calls, or marked as busy. This way, they can create reports on productivity and give insight into how effectively team members work together.
Your employer can also use the Graph API to pull chat data from one-on-one conversations or within specific team channels. As a result, they can view any team member's chat log regardless of who they're communicating with.
They can see when you were available, how many times you were on calls when you were out of the office or signed into teams, and see reports on everything.
In addition to chats and activities, your employer can see the files and documents you are working on within Teams. This includes any files you have shared with the team or specific team members.
They can also see your comments or feedback on these files and when a team member shares a file with other team members. They know if you're on an hour-long call with someone. Did you join the call using your webcam or join using audio? They know it. 
Luckily, they can't listen in on your calls or record audio.
While your employer can see a lot of data within Teams, they can't see everything. For example, they can't see the content of your chats or direct messages with other team members. They also can't see the content of your emails or messages sent outside of Teams.
How Does Microsoft Teams Store Data?
Microsoft Teams stores data depending on the type of data and the location of the user:
Chat and channel messages: These are stored in Microsoft's cloud service, Azure.
Files and documents: These are stored in either SharePoint or OneDrive, depending on the team's settings.
Meetings: These are stored in the cloud and can be accessed through the Teams app or on the web.
Voice and video recordings: These are stored in the cloud and can be accessed through the Teams app or on the web.
User data: Information such as user profile information, contacts, and settings are stored in Azure Active Directory.
How To Maintain Your Privacy While Using Microsoft Teams?
Maintaining privacy while using Microsoft Teams is essential for protecting personal information and ensuring that your conversations and files remain confidential.
Here are some tips to help you maintain your privacy while using the platform:
Be mindful of what you share: When sharing files or documents within Teams, only share what is necessary for the project or task. Avoid sharing sensitive information or personal data.
Use direct messages and private chats: If you need a private conversation with a team member, use the direct message or remote chat feature within Teams. These conversations are not visible to other team members or your boss.
Use the "Block Notification" feature: When you are not available to answer calls or messages, use the "Block Notification" feature to prevent notifications from interrupting your work or personal time.
Control your video and audio settings: Teams allows you to control your video and audio settings during calls. You can turn off your camera or microphone during a call or meeting to avoid being seen or heard.
Use the "When in Meeting" feature: When you're away from the office, use the "When in Meeting" feature to let others know that you're not available. This will prevent calls and messages from coming through while you're away.
Pay attention to the collected data: Be mindful of the data that Teams collect about you and your activity. Review your privacy settings and adjust them as needed.
Use encryption: Use encryption to protect your files and data from unauthorized access.
In Summary
Using Microsoft Teams is only going to continue in startups and organizations around the world. Essentially, your employer can see almost everything you do on Microsoft Teams as it is the company's property. 
Most actions you take on the platform are recorded and can be accessed by your employer if they have a valid reason.
However, your employer cannot simply access your activity at will. They must first have a valid reason and then work with the HR, security, and IT departments to gain access to any employee data.
Always do well to collaborate seamlessly with your team while keeping your sensitive data ultra-secure and avoiding having personal conversations in Microsoft Teams.