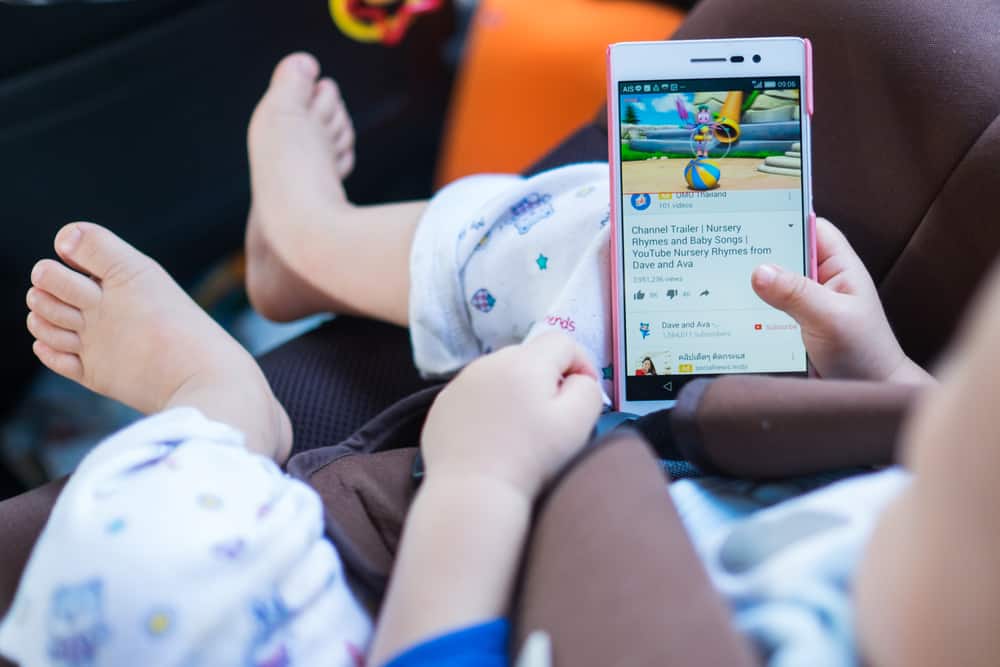 YouTube is a video-sharing platform owned by Google. When you open YouTube, you will interact with many videos in different categories. Besides, you can search for various topics, channels, or videos.
YouTube is not kid-friendly. When you want your kids to still enjoy YouTube in a controlled way, that's where YouTube Kids comes into play.
YouTube Kids is a kid-friendly YouTube version. YouTube Kids is a guarded community where kids can interact with kid-friendly videos using the YouTube Kids app or directly from the website. With YouTube Kids, you must be a parent to set it up for your kids. Moreover, it comes with various features to let you enforce parental controls over what your kids can watch and how they interact with it. You can create different profiles for your kids depending on their age.
If you want to understand what YouTube Kids is, you are in safe hands. This guide will discuss everything about YouTube kids. We will cover what it is, how safe the platform is, and the various parental control features it offers to create a kid-friendly environment.
What Is YouTube Kids?
When using YouTube, we can agree that not all content is kid-friendly. There are plenty of videos that you may encounter and find unworthy for your kids to watch. Well, YouTube has all kinds of videos, and with the search feature, you can find videos under different categories.
However, YouTube offers a kid-friendly option where parents can control what their kids can interact with when accessing YouTube. This option is the YouTube Kids platform. With YouTube Kids, it acts as a safe space for kids to watch different videos.
The platform is dedicated to kids' consumption only. Hence, the video content is authorized for kids. Besides, the category of videos displayed will depend on the kid's age group as selected by the parent when setting it up.
You can use YouTube Kids directly via its website. Alternatively, you can download its Android or iOS app. The platform is easy to navigate. Besides, the parent can create various profiles for their kids. You can add up to 8 personalized profiles. That way, each profile can be used by your kid and have a secret passphrase.
When you access YouTube Kids, you must enter your age as the parent to set it up. Next, you must watch the displayed instructional video. Moreover, you will get prompted to sign in for authentication via your YouTube account.
After the sign-in, create the various profiles you need for your kids. You can customize each profile by adding profile pictures and names and specifying the age of the associated kid.
With YouTube Kids, there are three main age groups to help with filtering what content to display.
Age 4 and Under
Ages 5 to 8
Ages 9 to 12
YouTube Kids offers different video categories, including Learning, Shows, Music, and Explore. For kids falling under the age of 9 to 12, they may also enjoy the Gaming category.
YouTube Kids Parental Control
Many parents are concerned about the safety of their kids when using YouTube Kids. The good news is that the kids are safe, and their watch content is tuned to be kid-friendly. Besides, the ads are not harmful. YouTube is keen on what ads can be displayed on the platform.
Still, you can enforce different parental control measures to regulate how your kids interact with YouTube Kids. The common controls you can use include the following.
Enable/Disable the Search Feature
You can choose whether to permit your kids to search on YouTube Kids. When disabled, only the videos on the home page will be available for your kids to enjoy. They can search for other topics or categories.
Blocking Content
As a parent, you can block what content you don't want the kids to interact with. You can block channels or specific videos.
Timer Control
You can set the duration for which your kids can use YouTube Kids. That way, it will turn off after the time expires.
Conclusion
YouTube Kids is a platform designed for kids to enjoy kid-friendly videos. This post has detailed everything about YouTube Kids. We've defined how to access it and the parental controls you can use. Have fun!