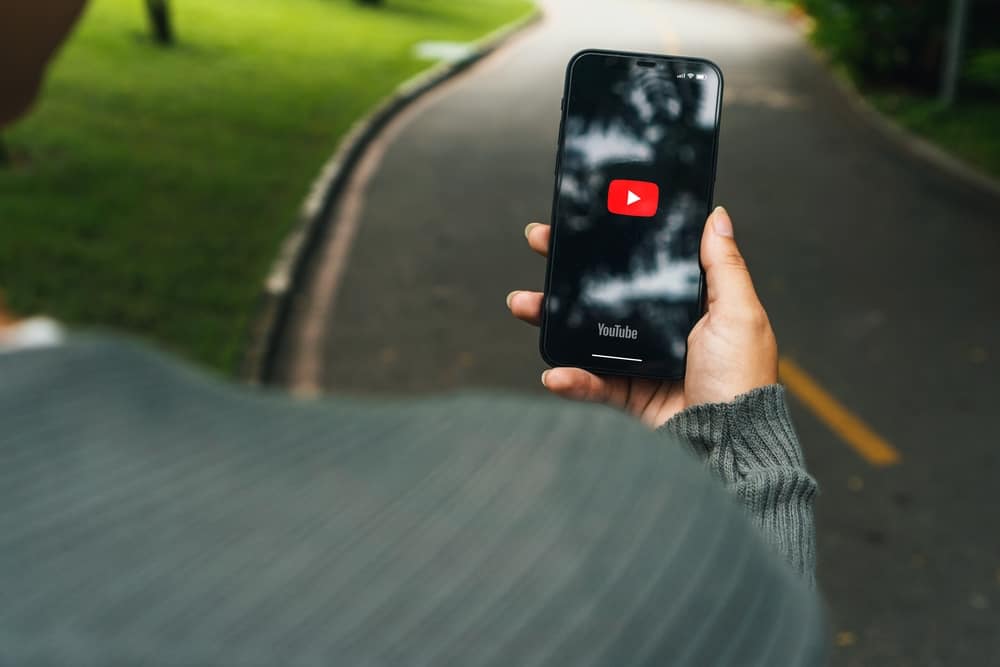 The most popular content creator on YouTube, without any exaggerations, is MrBeast. If you do not believe me, look at his astounding number of YouTube subscribers (162 million).
This huge subscriber base hands-down makes him the undisputed "King of YouTube." Not only this, MrBeast is also the highest-earning YouTuber.
MrBeast journey has been undoubtedly impressive. From funny videos to expensive challenges to donating thousands of money to total strangers – MrBeast has served his viewers in every possible way.
He did all that through his different channels that showcase every content. Do you want to know how many channels MrBeast has?
MrBeast has five channels: MrBeast (the main channel), MrBeast Gaming, Beast Reacts, Beast Philanthropy, and MrBeast 2.
MrBeast is a content creator, philanthropist, and entrepreneur. Let's find out how many channels he owns and what kind of content he creates for each channel.
Who Is MrBeast and What Kind of Content He Creates?
Hailing from Greenville, North Carolina, Jimmy Donaldson, a.k.a MrBeast, has achieved the impressive success every content creator aspires to.
This young guy is currently the most subscribed individual YouTuber, with 162 million subscribers (even ahead of PewDiePie). His accolades do not end here.
MrBeast is the topmost-paid YouTuber in the world (with $54 million in earnings reported in 2021). This much earnings gives him a spot among the Forbes list of top entertainers (even ahead of Kim Kardashian and Billie Eilish).
Part of the reason for his success lies in the fact that MrBeast adapted and changed his content as per the ongoing trends. If you look at his work portfolio, he started with funny videos, then moved to "Let's Play" videos amid the trend.
MrBeast went viral with his "Counting to 100,000" video in 2017, which earned him hundreds of thousands of views. Today, he has over 25 billion views on YouTube. After going viral in 2017, MrBeast did not stop there!
He diversified his content and introduced "expensive or over-the-top" challenges this time. His challenges are so elaborate that even participants win thousands of cash prizes.
His philanthropic endeavors make this young guy endearing among all others. He is known for giving away a lot to charity.
Not only that, but people have also experienced winning expensive gifts like iPhones and iPads from their burger orders from "MrBeast Burger."
MrBeast spends a whopping sum of money on his challenges. His challenges are elaborate and expensive, for sure. Some of these are the "$1 vs. $1,000,000 Hotel Room challenge," "Last to Leave $800,000 Island Keeps It," "Extreme $1,000,000 Hide And Seek," and "Last To Stop Riding Bike Wins $1,000,000" to name a few.
YouTube Channels Owned by MrBeast
MrBeast does not own and manage one channel on YouTube; he actively manages 5 channels on YouTube. Here are the channels he has as of 2023.
MrBeast (Main Channel)
This is his primary channel where he achieved all the success he claims today. This channel has 165 million subscribers and is the primary reason that makes him the most popular YouTuber.
Here is where all the expensive challenges with huge winning prizes happen. Additionally, you will also find nail-biting stunts and his philanthropic videos here.
MrBeast Gaming
This channel has 35.5 million subscribers, and as the name suggests, it is primarily used for the gaming niche. Here, MrBeast plays video games and creates fun gaming content for his audience.
Here, he also comes with fun challenges where winners can take away a huge amount of money. MrBeast Gaming is also the second most subscribed channel of MrBeast.
Beast Reacts
This channel has 26.5 million subscribers. Here, MrBeast reacts to internet videos. Not only this but for some videos, he makes sure that part of the earnings goes to charity, e.g., for his animal video reactions, he donates $100 to charity.
MrBeast 2 (Formally Shorts)
This channel is used for short video content or highlights from MrBeast's main channel and has 27.2 million subscribers.
Beast Philanthropy
This channel showcases MrBeast's philanthropy work and activities. The channel has over 14 million subscribers.
The best part is that a certain percentage of the revenue generated from the channel via ads, merch sales, and sponsorship is donated to charity work.
Another channel named MrBeast 3 is now inactive.
Round Up
MrBeast is the biggest YouTuber on the waking planet, and he is big because of the work and effort he puts in.
He has 5 channels, each providing different experiences for the audience. He got everything from expensive, elaborative challenges, gaming, and reaction to shorts.
Do let us know which one is your favorite.