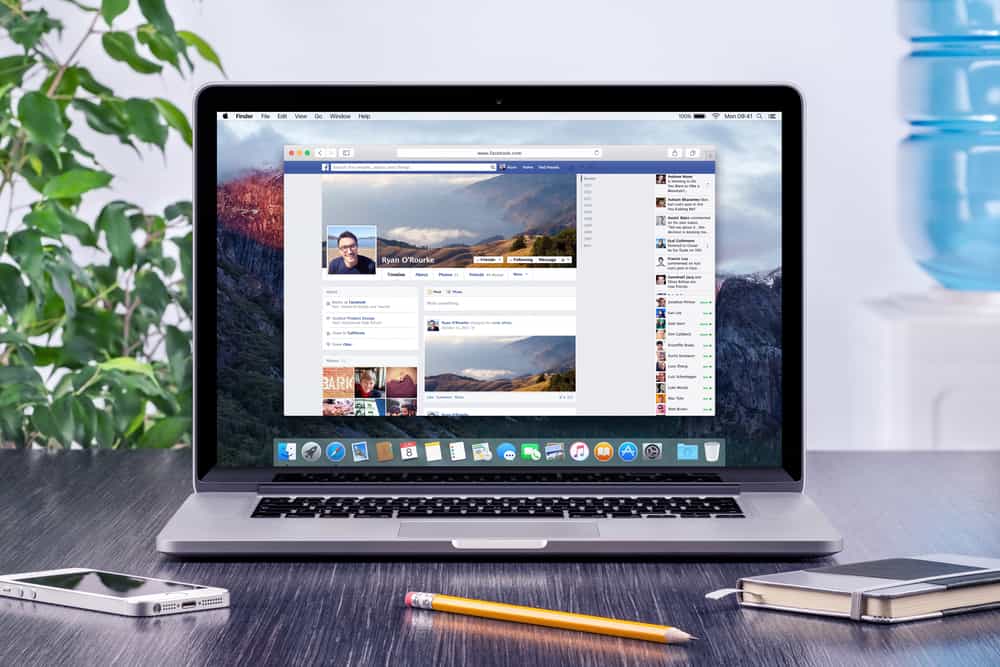 Knowing what your Facebook page looks like from a visitor's perspective is essential because there are page features available to you as an admin that can distract you and make you miss some important details that could be why a visitor leaves and does not come back.
You created the Facebook page for your customers, clients, and audience – primarily for "them" and partly for "you." If you want "them" to like your page and engage with your posts, view your page as a visitor using the "View As" feature and make sure the page is focused on "them" before you make it public.
There are two more ways to view your Facebook page as a visitor; we'll also discuss them here. Let's dive in.
How To View Your Facebook Page as a Visitor
As a business owner, you should know that your audience comes first because they are the ones who have the power to make or break your success. If you don't give them what they want, they will look for someone who will. That's your competitor.
You may not be aware of it, but maybe people like your competitors more because your Facebook page doesn't look appealing to them. A Facebook page may seem simple, but it can push potential customers away!
Without further ado, here are three ways to view your Facebook page as a visitor.
Method #1: Go to Your Facebook Page and View It as a Visitor
I'll talk about this first because this is what Facebook recommends its users to do if they want to know what the page looks like to their visitors.
And I also recommend that you do this because this allows you to see your page from other people's perspectives without leaving the page. Very convenient.
Now, if you're on a computer, don't look for the words "view" and "as" because those don't exist.
Go to your Facebook page.
Do you see that small picture beside the search icon and the three dots? Click that.
You will be asked to choose how you will interact with your page. To see how visitors see your page, continue with your Facebook profile.
If you're using the Facebook app, the process is much easier because you need to tap "View as," and that's it. You can find that on top of the page, under the page's name.
Method #2: Log In to a Different Facebook Account
This is not the most convenient way to view a Facebook page as a visitor, but this is another method you may want to try if you want confirmation.
If you view your Facebook page using a Facebook account that doesn't have a role in your page, you will see exactly what everyone else on Facebook sees.
That could be 100% similar to what you saw when you viewed your page as your profile, but you may find some differences, too.
Ensure you are logged in to a Facebook account that is not associated with your page. You can copy the page URL and paste it into the address bar or search for the Facebook page using the search bar on Facebook.
According to Sprout Social, what Facebook user sees on their Facebook profile and feed, and even outside Facebook, depends on their online activities. This is why not all Facebook accounts are the same, so what you see on your page may differ from what others see.
Method #3: View Your Facebook Page Without Logging Into Facebook
Once you publish a Facebook page, it becomes available to everyone, even those who aren't logged in on Facebook.
The third way to view a Facebook page as a visitor is by copying your URL and visiting the page using any web browser where there's no Facebook account signed in.
Now, that could be an incognito window or a different web browser, but you could also use the browser you're using. Sign out of your Facebook account and log in again when you're done going through the Facebook page as a logged-out user.
Conclusion
Using the first method to view your Facebook page as a visitor is enough, but if you want to be so sure as you don't want to miss any details that may be critical to your Facebook strategy, then it won't hurt to do the second and third methods as well.
First impressions often last in today's world. Once Facebook users see that your page looks bland, they won't tell you what's wrong, so you can have the chance to correct it. They will go back to where they were and forget about you.
You're lucky if they come across your page again once you've made it more interesting. They may reconsider liking your page.