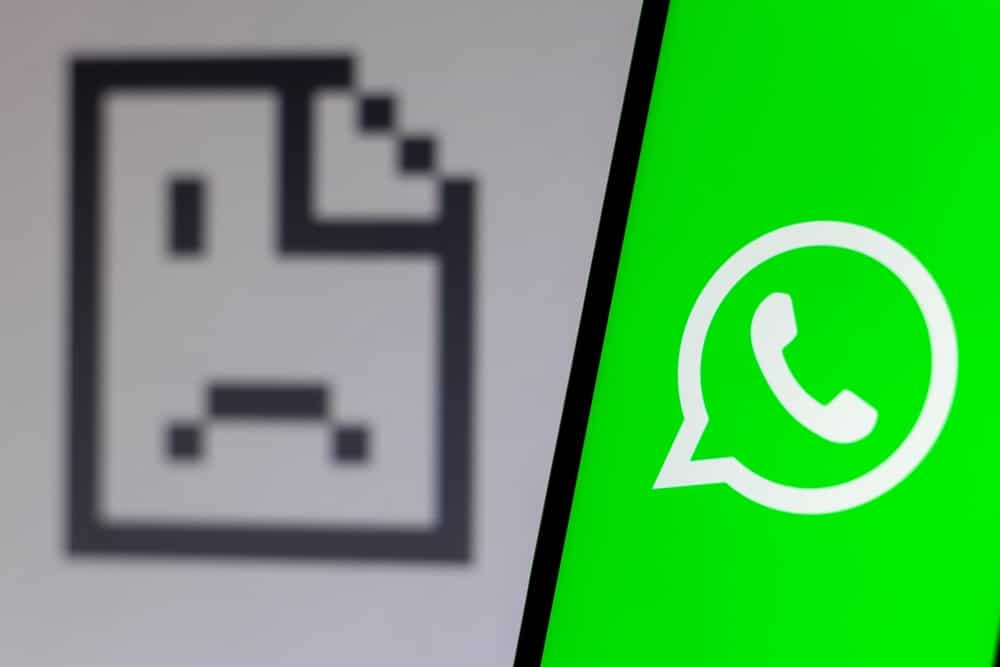 If you're an avid WhatsApp user, you may have come across an error message that says "5xx Server Error" at some point. This error message can be frustrating and confusing, preventing you from using WhatsApp as you usually would.
Let's see what this error message means and what can cause it.
In short, a "5xx Server Error" on WhatsApp is a server-side error that occurs when the server cannot process your request. This can transpire for various reasons, such as a problem with the server, a network issue, or a problem with your device.
To better understand the root cause and troubleshoot the issue, we will dive deeper into the rest of the blog post.
What Does WhatsApp Server Down Mean?
WhatsApp servers, responsible for powering the app's features and functions, can experience downtime due to unforeseen issues such as maintenance or technical malfunctions.
This will impede users from sending/receiving messages and making calls, among other services offered through WhatsApp – displaying an error message informing of server-related problems if accessed during this time.
Such service disruptions are usually short-lived, so waiting until they resolve is recommended to resume normal usage with all available resources.
What Is a "5xx Server Error" on WhatsApp?
A "5xx Server Error" on WhatsApp is a server-side error that occurs when the server cannot process a user's request. When the message appears, it could upset or confuse many users, so it's better to understand what it means rather than freaking out.
As a matter of fact, this can happen for a variety of reasons, such as a problem with the server, a network issue, or a problem with the user's device.
The error message will typically appear as "5xx Server Error" or "Error 5xx". It will prevent the user from using the app's features, such as sending or receiving messages, making calls, or accessing other parts of the app.
WhatsApp should fix the cause of the error, and the user should be able to use the app again once the issue is resolved. These situations are mostly short-lived and often fixed by server maintenance, so having patience can go a long way!
Tip – Check Server Status on Your Own
To detect a server down on downdetector.com, you can start by visiting the website and searching for the website or service you want to check the status of. The website offers a status map that provides an overview of outages reported by users in different areas. You can also check the graph to see if there has been an increase in outage reports, indicating that the server is down. In addition, you can read through the comments section to see if other users are reporting similar issues.
How To Check if WhatsApp Servers Are Down?
There are several ways to check if WhatsApp servers are down:
Check the WhatsApp status page: WhatsApp maintains a status page where it updates the status of its servers. You can check this page to see if there are any known issues or outages.
Check social media: WhatsApp may also post updates on its social media accounts, such as Twitter, Facebook, or Instagram, if there are any issues with its servers.
Check with other users: You can also check with other WhatsApp users to see if they are experiencing the same issue. If multiple users cannot access the app, the servers are likely down.
Check online service websites: There are online service websites, like Downdetector, that check the status of various online services, including WhatsApp.
It's worth noting that, even if the servers are not down, you may still be unable to use the app if you have a network or device-related problem, so it's always good to check other aspects as well.
Troubleshooting Tips
If you're wondering about the things you can do to ensure there's nothing wrong on your end, you can take these steps rather than waiting around for the server to come back online.
Tip #1: Check Your Internet Connection
A stable internet connection is necessary for WhatsApp to function properly. If you are experiencing issues, check if your internet connection is working properly.
If you are on a mobile network, try switching to a Wi-Fi connection, as it may provide a more stable connection.
Tip #2: Restart the App
Sometimes, the app may not function properly due to a temporary bug or glitch.
In this case, closing the WhatsApp app and reopening it can help resolve the issue.
Tip #3: Restart Your Device
If the issue remains, try restarting your device and then opening WhatsApp again.
This can help to clear any temporary bugs or glitches that may be causing the issue.
Tip #4: Check for Updates
Ensure you have the latest version of WhatsApp installed on your device.
Check for updates in the App Store or Google Play Store. Installing updates can help fix any known bugs or improve the app's overall performance.
Tip #5: Contact WhatsApp Support
If the issue persists and none of the above solutions works, contact WhatsApp support for further assistance.
They may be able to help you with additional support or troubleshooting steps.
Tip #6: Clear Cache and Data
Sometimes, the issue may be caused by a corrupt cache.
To clear the cache and data on your Android device, follow these steps:
Open the Settings app on your Android device.
Select "Apps."
Tap on "Apps" again.
Scroll down and select "WhatsApp."
Tap on the "Storage" option.
Tap on "Clear Data."
Tap "OK" to confirm.
This will delete all chat history, but it will also fix the issue if caused by a corrupt cache.
You cannot clear the cache from settings on iOS devices. The only way to clear the WhatsApp cache on iPhone is to reinstall the app.
Conclusion
"5xx Server Error" on WhatsApp is a type of error message that appears when there is a problem with the server.
The error message indicates that the server is temporarily unable to process requests due to maintenance, overload, or a problem with the server itself.
To fix this issue, users can wait a few minutes and then try again or contact WhatsApp support for further assistance. It's also important to note that this error message is not standard, and WhatsApp servers are highly reliable.