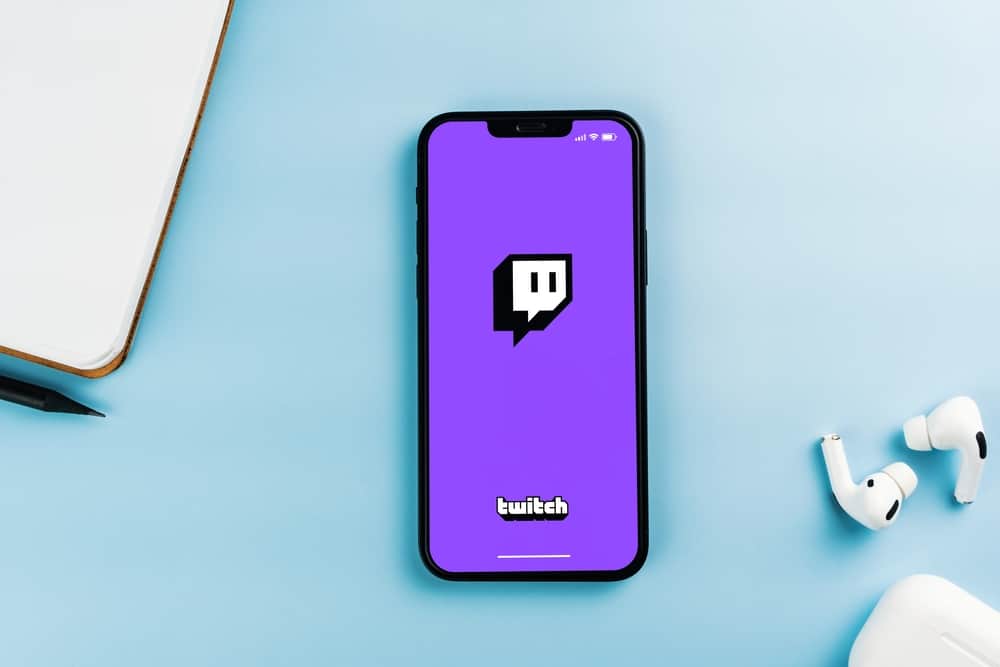 Besides gaming, Twitch has, over the years, evolved to accommodate other users, including creators in niches like How To videos, travel, lifestyle, and entertainment.
Like other social media platforms, Twitch aims to be unique and vibrant. Part of its uniqueness is the font. If you're an avid Twitch user, you may be curious about which font Twitch uses.
Twitch's main font is Roobert. Roobert is a geometric, mono-linear font from the "Sans-Serif" family. This font was created to celebrate Robert Arthur Moog, the first commercial synthesizer. The Roobert font is smooth and novel characters are unique, matching the platform's need to be playful and creative. Martin Vacha designed the font's typeface.
This post details the history of Twitch's font, shows steps on adjusting font size on Twitch, and brings out some similar Twitch fonts.
Overview of Twitch's Font
Twitch was launched in 2011 as a video-streaming platform for gamers. Previously, Twitch was known as Justin.tv, an old streaming platform focusing on real-life content. Amazon bought Twitch in 2014. It has since become one of the top video streaming platforms for gamers.
Initially, Twitch used a Techno font for its logo. Techno is from the "Fontalicious" font family. Ben Balvanz first released it, and it is now commonly known as the Dimitri Font. The purpose of the font was to be functional and original. It was intended for use in printing projects due to its curved and legible style.
The Dimitri font on the Twitch logo used a combination of two font styles: Black and Regular. It has 237 characters, clearly defined by 94 unique glyphs. The logo had two parts, the wordmark and the actual logo. The wordmark consists of the word "twitch" in lowercase. It had a purple outline to create a 3D effect.
Twitch later standardized all the text on their platform to reflect their new Roobert font. They, however, maintained many elements of their logo, including their purple outline with a 3D effect.
Other highlights of the Twitch platform changes include its signature Glitch icon with a streak 3D effect background. Glitch is shorthand for Twitch and represents the platform's playful nature.
As noted earlier, Twitch's main font is Roobert, a sleek and modern "Sans-Serif" family font. Twitch adopted this font for their platform to celebrate the legendary inventor and first commercial synthesizer Robert Arthur Moog.
Twitch compliments its font and logo with a vibrant purple background to represent its platform's uniqueness and its community's playfulness.
Next, we'll cover fonts similar to Twitch's Roobert font and how to change your Twitch font on PC.
How To Adjust Font Size on Twitch
Twitch doesn't allow you to switch to a different font. However, you can make changes like increasing or decreasing the font size, emote animations, and enabling timestamps for new messages.
Remember, you can only change the Twitch font size for your chats, and only you can see the change. Your message recipient or other streamers will see your texts in the standard font size.
Here's how to change your Twitch chat font on PC.
Log into your Twitch account.
Navigate to the chat window on the right-side panel of the screen.
Click the cogwheel settings icon next to the "Chat" button.
Select "Chat Appearance."
Set the font size by sliding the bar at the top.
Other chat changes you can make include enabling or disabling chat filters and hiding or popping out the chat window.
Fonts Similar To Roobert
Here are examples of fonts similar to the Twitch Roobert font.
Acumin – It is a versatile sans-serif font. It is rational and balanced, with excellent response and sensitivity to text sizes. It works well for print.
Regular – Created by Henrik Kubel, regular is a geometric sans-serif family font. Regular has seven weights, from light to black, with matching italics. It was designed for print and screen and is an excellent replacement for the Roobert font.
Favorit – The Favorit font was designed by Fabian Harb and Johannes Breyer in 2013. It is a sans-serif family font with four weights and matching italics. The design has a standard sans-serif font typeface with distinctive tails on j, t, and y.
Summary
Twitch uses Roobert, a geometric, mono-linear sans-serif family font. The platform adopted this font in 2017 to celebrate the inventor and first commercial synthesizer Robert Arthur Moog.
It complements the font with a purple background to represent their platform's uniqueness and their community's playfulness.