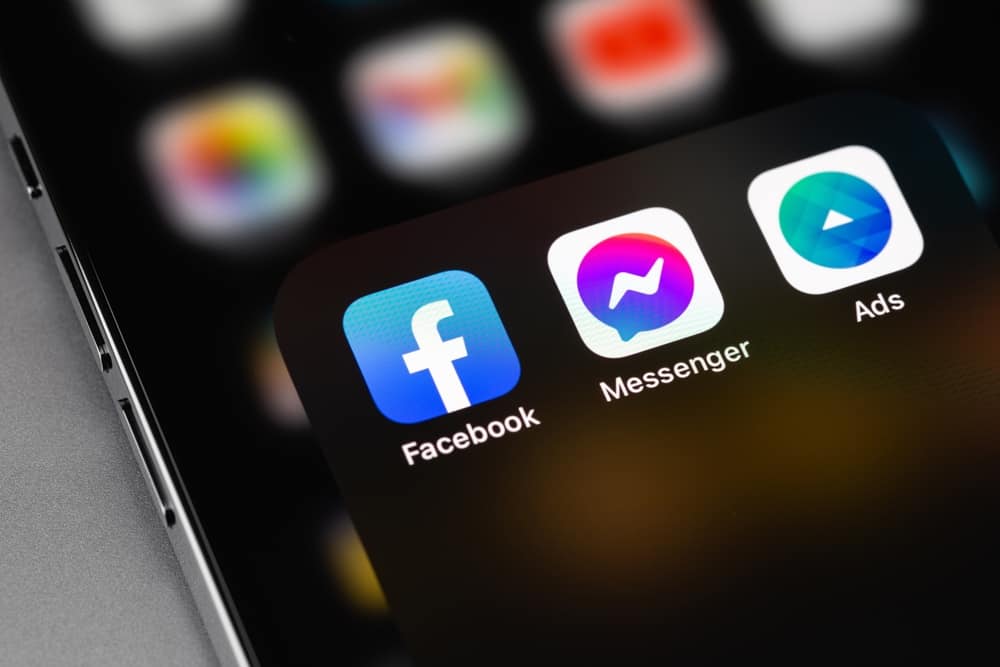 You may have noticed a Facebook App Manager among your phone's applications. So, what is this app? What does it do? And does your phone need the app?
Smartphones often have loads of applications, including pre-installed systems and stub applications. One such app is Facebook App Manager or com.facebook.appmanager. The stub app simplifies users' experience. It keeps all the apps connected to Facebook (Messenger, Facebook, Facebook Lite, Instagram, Creator Studio, Facebook Gaming, etc.) up-to-date. It also provides an easy-peasy interface to access and manage Facebook and its other applications.
There's more to what the app does on your phone. Stick on to the article. We'll explore Facebook App Manager and its functions.
What Is Facebook App Manager?
Facebook App Manager is a stub app created to manage operations, systems, and files linked to Facebook apps.
The app's developers designed it to ease user experience. The app also improves the operational quality of Facebook and its other apps. It may come as a pre-installed stub app or get onto your phone once you install Facebook.
Facebook App Manager doesn't have any app icon or an app interface. It looks like a system file and works in the background.
It's not surprising to see the app on your phone's Activity Log each time you open it. It works day and night to check for any Facebook-related updates. The moment Facebook releases new updates, the app receives and brings them to life. The app doesn't need any permission to update Facebook. 
What Does Facebook App Manager Do on Your Phone?
The app simplifies Facebook operations by following actions.
Keeping Facebook Apps Updated
Do you ever wonder why your Messenger, Facebook, or Instagram App updates automatically?
It's because of Facebook App Manager. The app automatically checks, receives, and feeds Facebook's apps with their respective updates.
The stub app makes it easier for users to access and run the most updated Facebook apps.
Checking and Preventing System Crashes
Facebook App Manager senses and prevents system crashes by sending alerts to Facebook.
Facebook App Manager conducts Real-time assessments. Hence, providing preventive alerts to Facebook. The developers then release patches and fixes which prevent disastrous crashes.
A Facebook or Instagram outage can cause losses if you manage your business account on your phone.
Gives Users the Power To Control Their Pages
Facebook App Manager improves users' ability to control their Facebook accounts. The app provides a straightforward interface to access Facebook's files, systems, and profiles.
It gives users a single interface to manage all their application pages. A user can control how these apps run ads, games, feeds, videos, and other functions supported by the apps.
Do You Need Facebook App Manager on Your Phone?
I bet you wonder whether you need the app? Can your Facebook, Instagram, or Messenger app survive without the Facebook App Manager?
Your phone can survive without the stub app. But you risk losing a simple and enhanced user experience if you disable or uninstall the app.
Is Facebook App Manager Safe?
There have been claims that Facebook uses Facebook App Manager to snoop on its users. Some believe that it's malware. There are so many controversies surrounding Facebook App Manager. And the fact that it's hidden and doesn't have any app icon makes the situation worse. 
Facebook App Manager is not malware, virus, or bloatware. The app doesn't make your phone vulnerable to viruses or malware.
And without a doubt, Facebook doesn't use the app to track its users.
If you're concerned about your phone's storage space, don't worry. Facebook App Manager doesn't use up all your phone memory or slow down your phone. It only uses a slice of your phone memory.
Issues With Facebook App Manager
It operates in the background, thus draining your battery consumption. The app also runs at startup.
Although it's not bloatware, it consumes the phone's storage like any other android or iOS app.
It also eats up your mobile data. It downloads files and updates without alerting you. What's more, the app has full access to your mobile data or WiFi.
Sometimes the app stops functioning without a warning.
If you're worried about your battery health and data consumption, you may have to disable it.
How To Disable Facebook App Manager
Open your phone's Settings.
Go to "Apps & Notifications."
You'll see a screen with all your apps. Scroll down to "Facebook App Manager" and select the option.
Turn on the "Disable" button to disable the app.
But this does not stop the app from running.
Alternatively, you can delete the app. 
Method #1: Root Access and System Uninstaller App
If your phone came with a pre-install Facebook App Manager, you have to root your phone to delete the app. Rooting it will give you a route into the phone's system and subsystem settings.
There is no one solution to gaining rooting access. It differs depending on your phone. Use a rooting tool such as KingoRoot or rooting guides available online. Ensure to check whether the rooting aider is compatible with your phone.
Once you have root access, follow these steps.
Download and install a System Application Remover.
Launch and search Facebook App Manager/ com.facebook.appmanager.
Long press and click "Uninstall" to delete the app from your device.
Don't forget to back up your data. Also, rooting your phone may limit its functionality. 
Method #2: Delete Facebook App
If you downloaded Facebook App Manager on your phone, uninstall it from your phone's settings:
Go to phone Settings.
Tap "Apps & Notifications."
Select "Facebook."
Tap the "Uninstall" button to delete Facebook App. Once it is gone, Facebook App Manager disappears.
Concluding Thoughts
Facebook App Manager enhances your experience as you Facebook or interacts with your followers on Instagram. It makes Facebooking or browsing through other Facebook apps a little bit easier. Facebook App Manager also keeps the apps up-to-date and prevents Facebook's apps outages by preventing crashes.
You need the app. But, if you feel like the app consumes your phone's data, battery, or memory, delete or disable the app. And with that, it's a wrap on my side.
FAQs
What happens when I disable the Facebook app manager?
Facebook App Manager keeps Facebook apps updated. It also constantly monitors how these apps operate. Updating these apps improves your experience and the security of all your Facebook apps. So, disabling the app may compromise how these apps function.