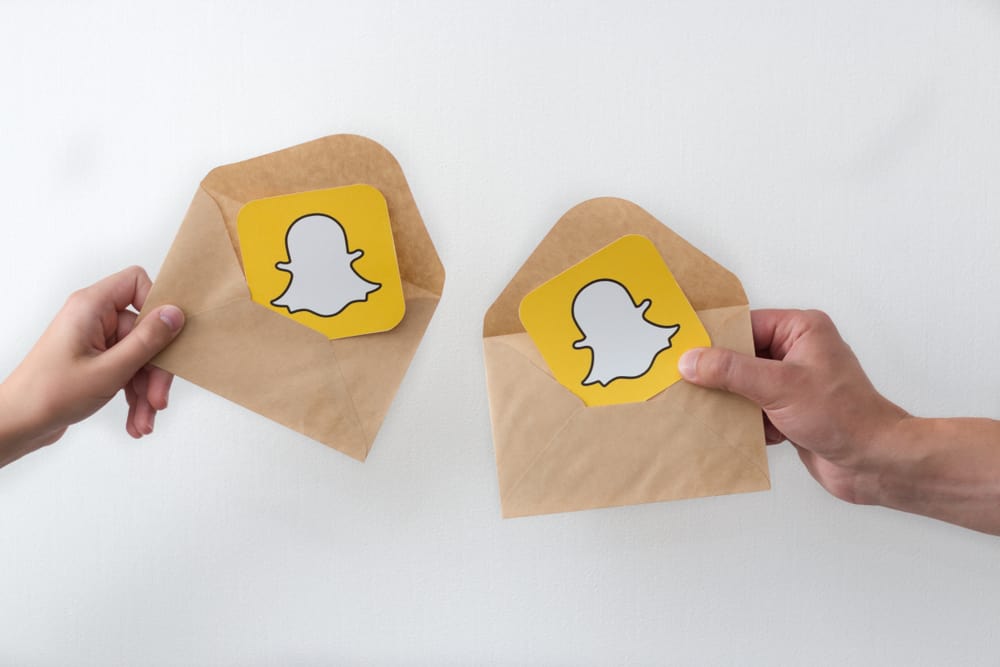 Social media platforms are great because they have made communications easy. Distance is no longer an issue that prevents communication, and one can achieve any aim of communication conveniently.
If you have this girl you can't stop thinking about, it is time to ask her out! This guide will present interesting methods of asking the girl out on Snapchat.
Asking a girl out on Snapchat can be tricky if you don't know how to be creative and ask in a way that she won't reject. But you don't have to worry because there are many ways of asking a girl out indirectly. One way of asking a girl out is asking her if she has been to some place and suggesting to go together. Continue reading this guide to discover other ways of achieving your aim!
The post has explained ten tips for asking a girl out on Snapchat. Moreover, it has answered frequent questions users have regarding asking girls out on Snapchat!
How To Ask a Girl Out on Snapchat in 10 Ways
There are many ways of asking a girl out on Snapchat without having to ask the question directly.
You must be creative when asking the girl out so it won't get embarrassing.
If you don't know how to ask a girl out, you can use the tips explained below.
Tip #1: Use Upcoming Events
It is easy to ask a girl out through an event when you know she is into such events.
When you see an event coming up soon, send her an invite and ask if she would love to join you.
You can ask her to be your company if it is a party or social event.
Tip #2: Post Snaps of Yourself in Cool Places
You must be a cool guy if you want ladies to go out with you.
If you love visiting cool places, take snaps and share them in your stories.
If she asks you about the places, give her a suggestion that you can take her there next time if she likes.
Tip #3: Share Your Events of the Day With Her
If you think the girl may be free, it is also an excellent shot to try to tell her what you are doing for the day.
This can be interesting if you plan recreational activities with your friends.
Ensure whatever you are planning for the day is enjoyable.
Tip #4: Use the Snapchat Visual Element
Using the visual element will be a creative way of asking out instead of typing an entire line.
Find something interesting like "grab coffee with me" and end it with a question mark.
Ensure it is short, simple, and accompanied by beautiful colors.
Tip #5: Send Her a Cool Line on Snapchat
If you are that guy that never lacks excellent lines to flirt with ladies, think of something and suggest something like a date.
But ensure it doesn't sound like flirting with her and show your seriousness about it.
Tip #6: Joke About Dating and Know Her Views
You can joke with the girl directly about dating and see what she thinks about it.
Think about something like asking her to give you a rating of the likelihood of going out with you.
You can continue with the conversation and see if she will accept.
Tip #7: Pose the Question Directly
If you want to go out with the lady, beating around the bush is not needed.
When posing the question, start by appreciating her beauty or something of the sort, then ask her out.
This way will work best when you are confident.
Tip #8: Reply to Her Story and Ask Her Out
Girls love guys who show interest in them.
If she loves posting stories, you can use the opportunity to discuss going out with her.
Tip #9: Tell Her You Bought a Ticket for the Movie She Wanted to See
Suppose you know a movie she wants to watch, buy two tickets and surprise her.
It is not a must for you to have the ticket ready, but you can use the idea and hear if she will give excuses about it.
Tip #10: Ask Her Out Through a Snapchat Story
Girls love being shown love.
If you have the courage, you can confess your love for her in a Snapchat story and ask her out.
Ensure that she views your story that day, and wait for her feedback.
Conclusion
Many people have found it hard to ask girls out through the phone.
You may fear she will reject you, but you cannot know that until you shoot your shot.
In this guide, you will learn ten working tips you can use to ask that girl out with ease!
Frequently Asked Questions
What is the best way to ask a girl out on Snapchat?
There is no one answer to this question, as people have various ways of asking people. But first, show the girl you are interested in her. Ensure you reply to her stories and know about her, something you can use to get a date with her. For instance, tell her you have extra tickets if there is a movie you know she has wanted to watch.
Is it okay to ask a girl out via Snapchat?
It is not a bad idea to ask a girl out via Snapchat. Suppose you don't have the courage to ask her face to face; use Snapchat. Moreover, nowadays, most communications take place on social media platforms, and it will not be weird to do so.
How can I know if a girl is interested in me?
It is easy to know when a girl likes you because of the signs they show. One way is if the girl likes throwing you short glances. Also, if she likes smiling toward you, it might signify she likes you. If she looks away when you look at her eyes, it is also a sign she likes you.