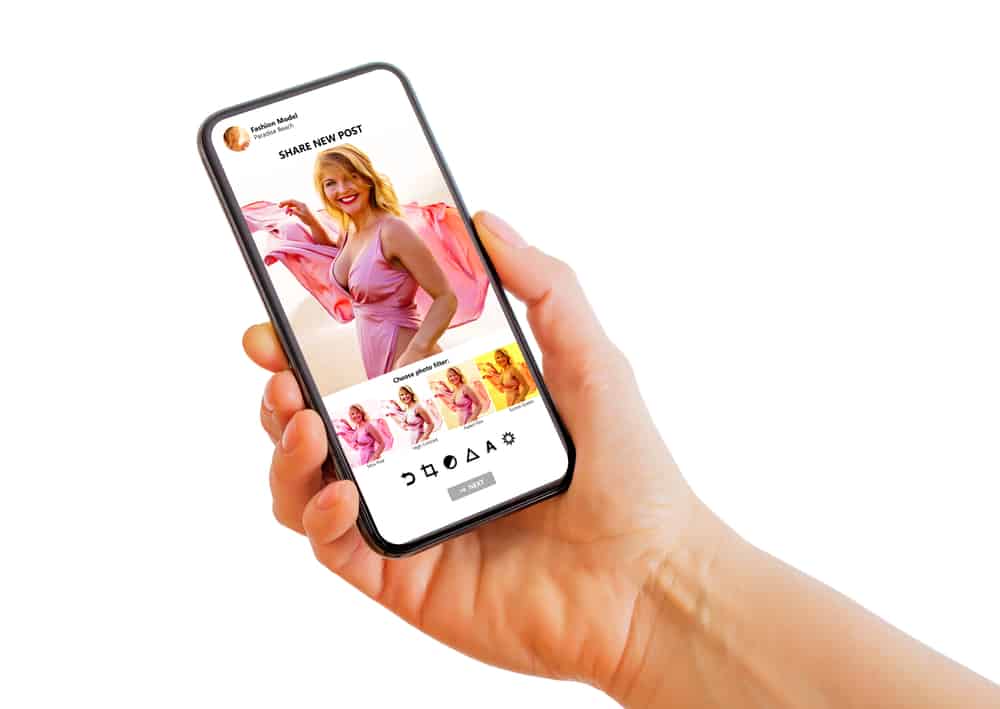 Currently, Instagram is a preferred social media where people share their daily life by posting photos and videos. Unlike other platforms, Instagram focuses more on visual-based content and eye-catching layout. These are the reasons why thousands of users all over the world fall in love with Instagram.
Indeed, there is a variety of Internet slang widely used in social media in general and on Instagram. Some of you may wonder what "rate BMS" means on Instagram. "BMS" is the acronym for "broke my scale," and "rate BMS" refers to the numerical rating for an Instagram post.
This article will provide you with in-depth meaning and usage of "rate BMS" on Instagram. Now, let's get into it!
How Does Instagram Work?
You've definitely heard about Instagram if you are a social media lover. You can log in or sign up on its website or download the app from App Store or Google Play for free.
Instagram allows you to upload four types of content, including photos, videos, reels, and stories. Most importantly, you can let every Instagram users view your posts and profile (which is public mode) or share them with a specific group of friends (which is private mode).
Besides, you can connect Instagram with Facebook and use Facebook's Business Suite for post schedules on both platforms. Indeed, Instagram is a fertile landscape for creators, professionals, and store owners to gain follower awareness and build a concrete reputation.
Besides, Instagram can connect you with your friends regardless of their locations. You can view, share and leave comments on other users' posts if their accounts are public and don't lock the comment section. Hence, you can use Internet slang such as "rate BMS" and the like as long as these words aren't offensive.
Instagram empowers its users through hashtags and the "Promote" feature. While hashtags boost the post's visibility, the "Promote" feature targets the right followers who would have an interest in your product or service. Note that you need to connect Instagram with Facebook to enable this feature.
How To Use "Rate BMS" on Your Instagram?
First of all, let's take a look at how Dictionary.com defines "BMS":
Thus, "BMS" means "broke my scale," which describes your appreciation of something unique, attractive, or extraordinary.
In other words, "rate BMS" has the same meaning as a compliment on social media. For example, your friend posts a selfie with a confident smile and asks you to rate them. It has the power to recharge your energy, and you think the scale from 1 to 10 is not enough to express your feelings. So you can reply "BMS" to say that the post is far beyond amazing.
Also, you can use "Rate BMS" in the caption section of your post when you want to show off something interesting that everyone would love. If your followers ask you what "rate BMS" means, don't forget to send them this article!
Indeed, "rate BMS" is not Instagram slang only. You can see people using this word on other platforms like Facebook, TikTok, or Twitter. Many people believe that this slang originates from Snapchat, a mobile app for online conversations between friends. Now, there is no limitation on where you can use this word.
Please keep in mind that this is a positive acronym. Hence, you should use it to cheer others up instead of making fun of them.
Conclusion
We hope that this article somewhat helps you understand what "rate BMS" means on Instagram and how to use it properly. Don't forget that we always have a reservoir of tips and tricks on social media that will never disappoint you. Follow us for more!