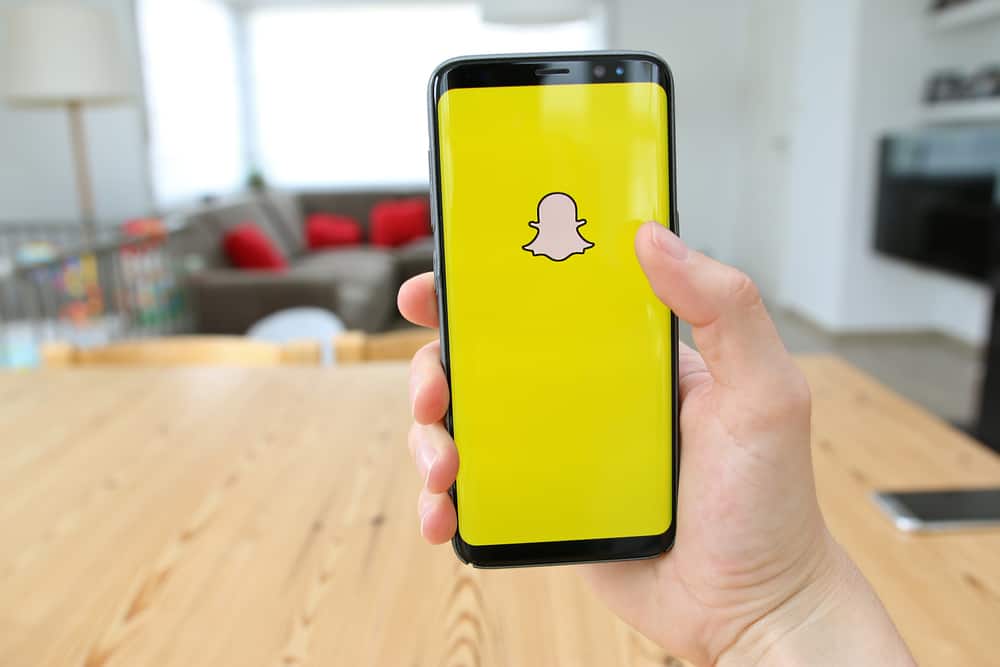 UI plays a vital role in making the user experience better. Snapchat has made the app's layout as transparent as possible. You can easily find the camera, apply filters, send snaps, and see friends' locations simultaneously. Still, there can be some icons that can misguide the users. For instance, what does "opened" mean on Snapchat?
There are many times you must have seen "opened" on Snapchat. You may see it with a red, purple, and blue arrow. It means that your friend has received and opened your snap. While, if the arrow is red or purple, it means that your friend has viewed your snap (respectively photo or video). In another case, the arrow can be blue; then, your friend has opened your chat.
You can be new to Snapchat. The "opened" tag comes with varying colors of arrows. Hence, it can get tricky for you to assess what different icons mean. You can become confused about what does opened mean on Snapchat.
In this article, I have cleared all your assumptions. Dive in to learn everything about the chat icons on Snapchat!
What Are Chat Icons Used For?
Snapchat offers many features. It's a one-stop solution for everyone. From the older ones to the youngest children, everyone can enjoy Snapchat. On Snapchat, you can send snaps, messages, videos, and audio.
Snapchat keeps the users up to date. It displays different icons to notify the users about the ongoing activities. You get to see whether your message has been delivered, received, and viewed by your friends or not. Are you all mixed up about what opened means on Snapchat? Well, here you go!
Meaning #1: What Does Opened Mean With the Red Arrow?
The first and most common thing you need to know about the "opened" message is here. The "opened with red hollow arrow" indicates that your snap has been "viewed." To be more exact, the snap, which has no audio, has red color.
Hence, when the snap (with no audio) is just delivered. The arrow is filled with color. But, when your send has been viewed and opened by your friend, it becomes hollow. Thus, you also see an "opened" note with it.
Meaning #2: What Does Opened Mean With the Purple Arrow?
When you send snaps with audio, a filled purple arrow appears. You might also see tags like "delivered' or "sent." Thus, the arrow becomes hollow when your friend has opened that snap.
The overlined purple arrow tag comes with the opened message. It means that your friend has seen your snap.
One more case can happen. When you send a chat/snap, the arrow can become gray. You may also notice a "pending" tag with the arrow. Well, it means that your friend has not yet accepted your messages. Else, they may not have added to the back too.
Meaning #3: What Does Opened Mean With the Blue Arrow?
On Snapchat, you exchange messages other than snaps. Right? Maybe you even send snaps from the gallery. You share bitmojis, customized emojis, location, and GIFs over the chat. Still, Snapchat has one good icon to represent all these chat types.
When you send just a chat message to your friends, the arrow turns blue. Similarly, it's filled when the chat is not opened by your friends. It becomes hollow when your friend has opened the chat; it means they have seen your message.
"Opened" has no special meaning. Snapchat uses the same user-friendly and easy language to help users scan the progress of their activity. The tag "opened" enables you to see if your message has been seen or not.
Are you curious about other chat icons too? If yes, follow the link to see Chat Screen Icon Guide on Snapchat. The directory will help you get a clearer view of all chat buttons.
Summary
This is all you should know about "opened" and Snapchat arrows. Now, you won't be baffled or stuck up when you see the opened message next time.
You know that the response of opened depends upon what you've sent, and you must have learned what "opened" mean on Snapchat. The meaning is the same for all Snapchat activities. Go, share your favorite moments with your friends without any second thoughts!
FAQs
What does received mean on Snapchat?
When you send a snap or message to your friend, the status shows "sent." However, you'll get a "received" tag when some time has passed. Just as the name suggests, it means your friends have received the chat but not viewed it.
What does the red box mean on Snapchat?
When you've unopened snaps with no audio, a red box appears. Tap over it and get through the snaps to get rid of it.