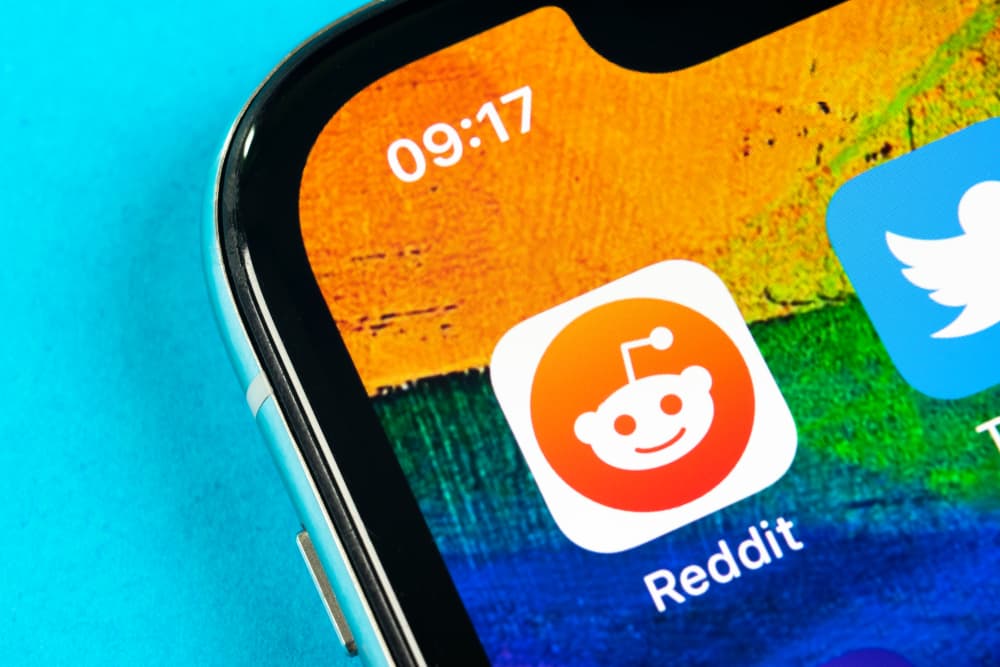 One of the significant updates of social media platforms is the introduction of smiles, emoticons, emojis, and GIFs. While emojis have been used for a long time, GIFs started receiving recognition not long ago.
They are particularly popular because they are more effective in communicating emotions and reactions.
Sites like Giphy are integrated with many social platforms. That makes it easier to use GIFs on social media. If you are a regular user of Reddit, GIFs are some of the best ways to reply to a post or comment.
If you want to know how to post GIFs on Reddit, we're here to help.
To post a GIF on Reddit's comments section, navigate to the post and tap the "Comments" button. Next, go to the new comment box and tap the "GIF" option in the bottom left corner. Finally, find the perfect GIF and post it. Keep in mind that the GIF feature is not available on every subreddit.
When using GIFs on Reddit, you can change your desired GIF whenever you like. Also, posting GIFs is different for iOS, Android, and desktops.
These aspects will be discussed in this guide so that you can express yourself better and have exciting conversations with other users on Reddit. Read on to find out more.
Gifs on Reddit
GIFs are referred to as animated images. They were published by the team of an online service provider, CompuServe, in 1987.
They are more precise in communicating your emotions than emojis and emoticons. Even though GIFs are now more popular, people used them years ago before emojis.
It's safe to say GIFs predate the internet and many social platforms. Some early sites that used GIFs include MySpace pages and email chains. The critical question is, why are GIFs now popular among internet users?
GIFs are popular now because they help convey your emotions more clearly. Since they are animated videos, it's easy to use them to show different reactions, feelings, and ideas. They are also perfect for making jokes and memes.
Reddit decided to join other social platforms when it announced that it had partnered with GIPHY. That means users can now insert GIPHY GIFs into comment streams within the app.
You can be creative by forming new memes, trends, and behaviors across the platform.
GIFs may appear like a new feature on Reddit, but they are not. They have always been available to a few users through a "Powerups" feature.
Powerups are for users who pay a premium subscription fee of at least $4.99 to become a "patron" of a particular subreddit.
With about 25 power-ups, you can get additional functionalities within that community. These benefits include uploading videos in HD, custom community emojis, Reddit emojis, and adding inline GIFs in comments.
With the new GIPHY GIFs feature, anyone can use GIFs to communicate as long as the moderator of the subreddits allows them. So, how do you post GIFs on Reddit?
Posting GIFs on Reddit
Posting GIFs is slightly different on the desktop and mobile versions of Reddit. We'll discuss both below.
On the Reddit Mobile App
Follow these steps to post GIFs on the Reddit mobile app:
Open the Reddit app on your mobile device.
Navigate to the post you are interested in.
Tap the comment icon below the post.
Tap on the "GIF" option in the bottom left corner.
Choose the desired GIF to post.
Complete the rest of your comment and tap the "Reply" button in the bottom right corner.
On the Reddit Desktop Version
To post a GIF on the Reddit desktop version, follow these steps:
Navigate to Reddit on any web browser.
Navigate to the post you wish to add a GIF to.
Tap the "Comments" button below the post.
Tap the "GIF" option in the bottom left corner of the new comment box.
Find the GIF you like.
Finalize your comment and hit the "Comment" button.
Not all communities on Reddit allow GIFs. So, if you click on the comment box and don't see the GIF button, the moderator of the subreddits has disabled it.
Conclusion
GIFs are animated images. They are used on the internet and social platforms to convey emotions and reactions. Also, they help in making memes and jokes.
Reddit joined other sites in adding GIFs powered by GIPHY for all users earlier this year, although not all communities allow them.
We hope the steps in this guide help you have an engaging conversation on Reddit henceforth.
FAQs
Does Reddit allow GIFs in the comments?
Yes, Reddit allows GIFs in the comments. Redditors in enabled subreddits can search for any GIFs in the GIPHY's integrated library and insert them directly in the comment section of Reddit with other text.
Are the GIFs on Reddit free?
The GIFs on Reddit are from Giphy's moderated library, so it is not accessible to all users. However, Giphy offers a lot of animated options. Any safe-for-work (SFW) and non-quarantined subreddit need to enable the GIF feature in the comments or opt out if they want to keep it turned off.