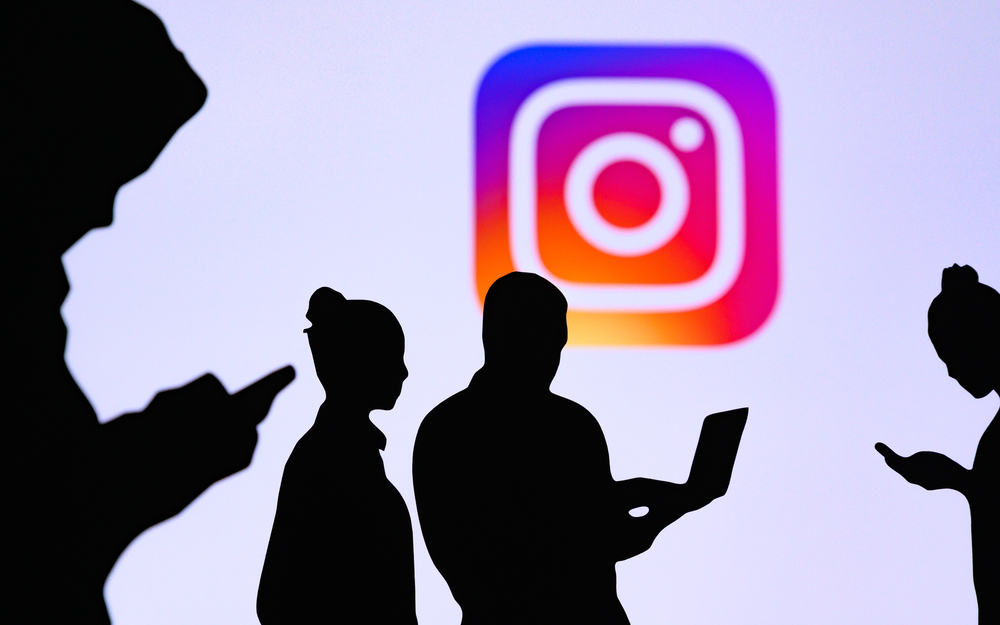 Most of you may agree that social media is becoming a vital part of our daily life. It keeps us updated with the latest news and trends worldwide. Besides, platforms like Instagram empower online interactions between you and your friends regardless of location.
If you've been wandering Instagram for a while, you probably recognize that slang is a "specialty" of the digital world. It is an acronym that helps you communicate funnily and save time when texting. Let's look at a popular slang on Instagram – "MCW," which means "Man Crush Wednesday."
We'll cover the definition of "MCW" and show you some ways to use this slang properly on Instagram. Without further ado, let's get started!
Definition of "MCW" on Social Media
Are you a social media lover who considers slang as indispensable spices added to every conversation on Instagram? If the answer is yes, "MCW" may not be an unfamiliar acronym. However, "what does MCW mean on Instagram" will be the question came to your mind when seeing this term if you are new to this platform.
Hence, this article comes as a rescue that helps you understand the frequently-used slang "MCW." It may help you enjoy your time spent on Instagram more.
"MCW" is the acronym for "Man Crush Wednesday." People on Instagram use this slang when talking about their male crush who are celebrities. In other words, "MCW is another way to express fans' love for their idol(s).
Besides "MCW," Instagram users also have other slang to show admiration for a female crush. It's "WCW" or "Woman Crush Wednesday."
In fact, "MCW" is also popular on other platforms like Facebook or Twitter besides Instagram. If your celebrity crush doesn't have an Instagram account, you can show your love on other social media.
How Is "MCW" Used on Instagram?
In this section, we'll continue to show you how to use "MCW" properly on Instagram.
As we mentioned above, "MCW' is used to express love, respect, and/or admiration for your celebrity crush. If you don't know in what situation should "MCW" should be used, below are some suggestions for you:
Your celebrity crush attends a public event.
He releases a new product or service that you want to promote as a way to support his career.
Your man crush is so attractive in a new photoshoot, and you want other users to compliment him.
Of course, there can be other reasons, but we suggested the most common ones.
You can find and view other Instagram posts sharing about "Man Crush Wednesday" by using the hashtags #mcw and #mancrushwednesday. Now, let us guide you on how to find the Instagram hashtags and use them in your posts.
How To Find and Use Instagram Hashtags
Open the app and tap on the "Magnifying glass" icon at the bottom navigation bar of your Instagram homepage.
Then, type "mcw" or "mancrushwednesday" and tap "See all results" or hit the search button on the keyboard.
Select the Tags section. Then, Instagram will show you a list of hashtags with the number of posts using each hashtag.
Tap on the hashtag you are interested in and hit "Follow." Doing this will display the latest posts of hashtags on your Instagram newsfeed while surfing.
When posting about your celebrity crush on Instagram, don't forget to include the hashtags #mcw and/or #mancrushwednesday in the posts. To do so, enter "#" before typing the hashtag you wish in the post's caption.
There are a lot of hashtags on Instagram, depending on how users type them on their posts. For example, #mancrushwednesday is different from #mancrushwednesday❤️. Each hashtag has a different number of posts, and you can include up to 30 hashtags in a post.
Conclusion
We hope you know what "MCW" means on Instagram and how to use this slang in your post. Don't forget that our articles cover a wide range of topics related to social media that help your account grow better. Keep following us for more!