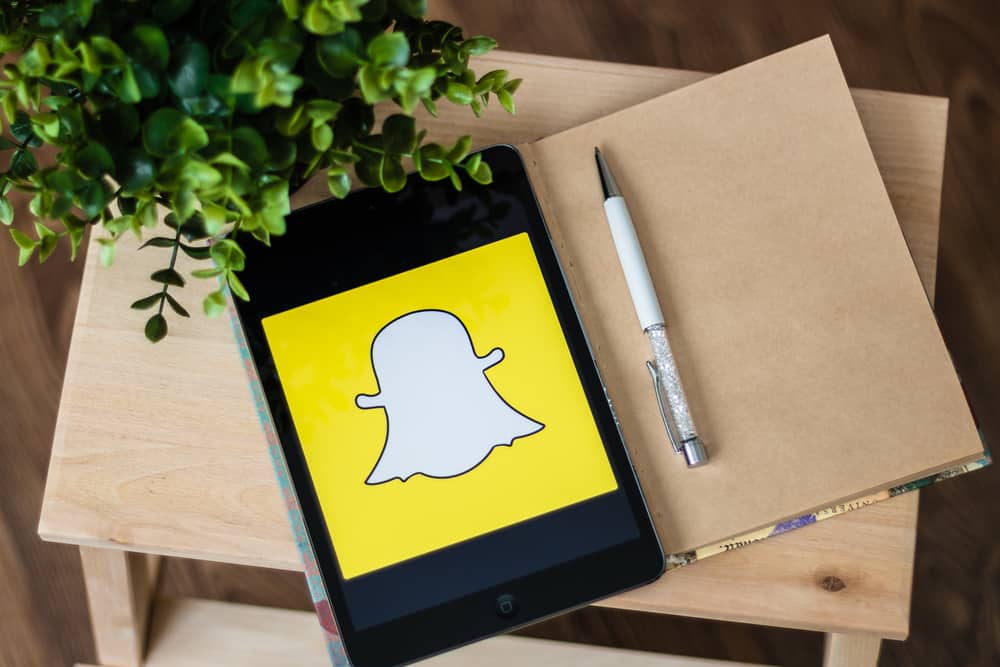 As an app designed for the Gen Z generation Snapchat is filled with different slangs and terms that make it appealing and interesting. One of them is "GMS", a slang that friends on Snapchat use to keep track of themselves while maintaining a high snap score.
But what exactly does "GMS" mean on Snapchat? "GMS" is short for "good morning streak"; it could also stand for "good morning snap." As simple as this is, it helps friends on Snapchat maintain a close friendship level.
The more "GMS(s)" you send to a friend on Snapchat helps you stay close to them on Snapchat, and we will show you how.
In this article, we explained what "GMS" means on Snapchat and how you can leverage it to boost your friendship and snap scores level. Let's go!
What Is "GMS"?
"Good morning streak", "GMS", is a slang adopted by Snapchat users to send snaps in the morning to other users-their friends. This is coming as a result of "Snap Streaks", which was added to the social media platform to improve its activity and encourage continuity on the platform.
The idea behind "GMS" is that Snapchat prompts users to interact and send snaps to themselves to improve their snap streak.
So because of this, users must keep sending "GMS" to themselves daily to improve these streaks and snap scores. They also have to be diligent with this and must start their day with a good morning streak. Missing it while means, they would have to go through the strain of building all over again.
How Do I Use "GMS"?
Using "good morning streak" is pretty straightforward. You can put up a blank page and a "GMS" message to it.
For example, you might receive a black screen with "Good morning!" or "GMS" written on it.
Another friend on Snapchat might send you a photo of their window or a bright ray of light spreading through their bedroom with "gms" or "good morning" written on it.
Other examples of how to use "GMS" are:
Wishing you a good day, GMS, my love!
Starting with a great day, GMS!
GMS! Let's keep our streaks going!
Off to smashing my goals today! GMS!
GMS and have a pleasant day.
How Do I Respond to "GMS"?
To maintain the perfect snap streak and keep a friend on your best friends list, you must respond to them within 24 hours from when the snap was sent to you. If a "GMS" message was sent to you by 10 am, you should reply to that snap before 10 am the next day.
But, if you have already exchanged snaps between yourselves that day, you would not need to reply to a "GMS" message. Also, you don't have to respond to a "GMS" message if you want to take that friend away from your best friend list because this list grows and wanes with the level of friendship you've got with that person on the app.
Your best friends list is the top eight people you exchange snaps with regularly. Snapchat displays your best friends list at the top corner of the "send to" screen, allowing you to keep track of your favorite conversations.
Conclusion
"GMS" is just one out of many slang that is used on Snapchat to make the user's experience exciting and have you glued to your screen. Aside from making the platform great for friends, it also helps you build a bond with friends when you chat with them every day, all thanks to snap streaks.
Now you know what "GMS" on Snapchat means; boost your interaction with friends on Snapchat by giving it a try!
Frequently Asked Questions
What does "GNS" mean on Snapchat?
"GNS" means "good night streak" and just like "GMS", it is used to foster interactions between friends on the platform and maintain high snap streaks. The only difference, of course, is that it is used at night to say goodnight to your friends.
What does "SFS" mean on Snapchat?
It means "shout-out for shout-out". This term is used as a promotion when a Snapchat user is simply looking for a shout-out from friends on the app. SFS is also used to promote services on other pages.
What does "ICYMI" mean on Snapchat?
"ICYMI" means "I see you missed it." This slang is used to tell a friend on Snapchat that they missed your snap. It can also be used to poke fun at someone for missing the point of a conversation.