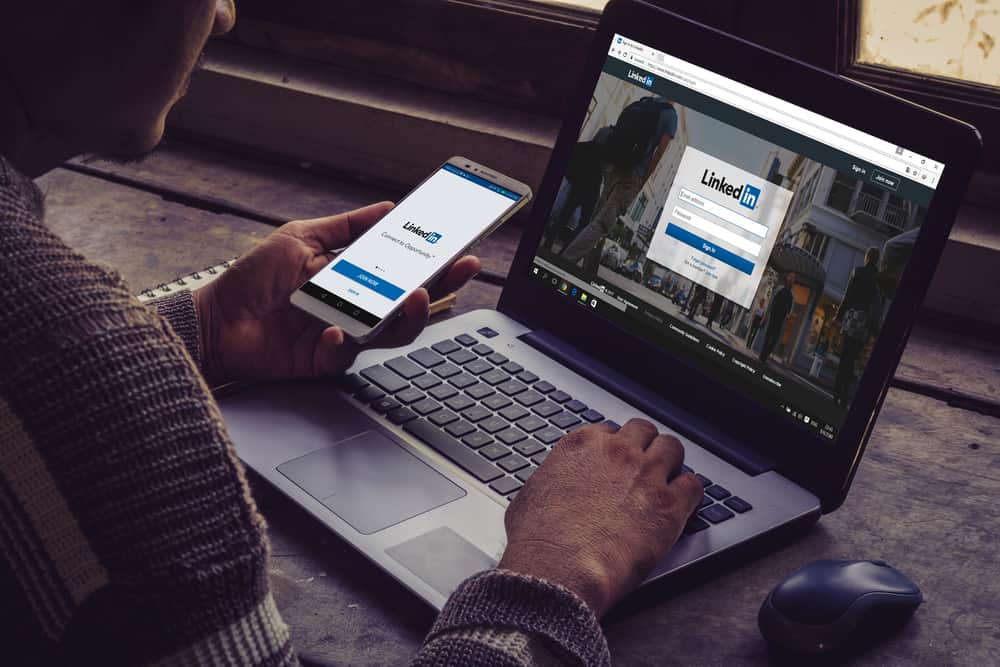 LinkedIn is the largest professional network in the world. Given this, the competition on the platform is soaring. Thus, if you are wondering "why I cannot land a job on LinkedIn?" or "why did that $1000 contract slip out of my hands?" you might be missing out on listing contracts.
To list contract work on LinkedIn, start by logging in to your LinkedIn and opening your profile. On scrolling down, you will find an experience section. Hit the plus sign on the right-hand. An "Add position" option will appear. Open and start filling in details of your experience in the relevant sections. Click "save," and you are done!
But, not all contracts are the same on LinkedIn. There are independent professionals, non-disclosure agreements, and several other scenarios. This post is to touch on every possible situation and propose a contract listing strategy for it.
Scroll down to continue learning!
What Is Contract Work?
Contract work involves participating in a project or job for:
A predetermined period.
A specified amount of money.
A contract worker is also called self-employed. They earn on an hourly, weekly, or per-project basis.
Steps for Listing Contract Work on LinkedIn
We'll walk you through the steps you need to take to list contract work on LinkedIn.
Step #1: Open Your Profile on LinkedIn
Log in to your LinkedIn account. You will find "Me" in the top-right corner, click it and open "View Profile."
Step #2: Locate the Experience Section
Scroll down on your profile. An experience section will appear right after the activity section. Click on the "+" sign and hit "Add position."
Step #3: Start Feeding the Company's Information
On LinkedIn, you can find different types of work. Some employers let you reveal all information while others bar you. Thus, the details added in the experience section vary with every changing employer.
Below are three different cases with changing relaxations. Remember that in all cases, you can update the same industry type.
Add Job Title Only
You cannot share all project details if you are in a non-disclosure agreement. Yet, there are multiple ways to display intellectual work experience on your profile.
For NDAs, write "independent professional" and job type in the title bar. This title will tell the reader that you were/are providing intellectual services.
In the company name section, you can type "Self-Employed." 
Add Job Title Plus Location
The more information you add in the experience section, the more credibility you earn. Even if you signed NDA, not all recruiters prohibit sharing business locations.
Ask your employer if they want to stay completely anonymous or not. If not, type the company's location in the location bar.
Add Job Title, Location, and Company Information
Lucky are those who get to share everything regarding their past successful contracts. Well, about those unsuccessful projects: thank god for the blessing of secrecy.
In such open cases, what are you afraid of? Go ahead and type the title, location, and company name as it is in the respective sections.
Your temptation to share more information about NDA projects is wholly justified. But do not make the mistake of violating any clause of the agreement. It can lead to lawsuits, financial damages, and loss of reputation.
Step #4: Add the Period of Your Contract
Let's suppose you worked in a firm for three years. This period equals investing 36 months, around 1,095 days, and god knows how many working hours. The start and end date options on LinkedIn are to value your efforts.
Do not avoid sharing the month as well as the year of employment. If you don't do it, you let the reader suspect the information provided. In such situations, I would say: "The blood of your credibility being killed will be at your hands."
If you are still a part of any contract, you can go with adding the start date only. Plus, mark off the option- "I am currently working in this role."
Step #5: Share a Brief Description of Your Role in the Company
Tell the recruiter about your experience and services. Share the jobs you performed, the problems you solved, and the lessons you learned.
Job descriptions have two-fold benefits. First, you can relate with employers by hitting their pain points. Second, you get to prove that you are the best fit to solve all their problems.
Thus, job descriptions are where you can provoke potential contractors to contact you.    
Step #6: Add These Optional yet Attractive Details to Your Profile
Though not mandatory, the following information makes your profile perfect:
Headline
The top section of your profile is where you tell your current title. The word limit for the headline is 220 characters.
If you are an independent contractor, type "Self-Employed + latest title" in the headline.
Summary
In the "About" section, you define your career struggles in 2600 or fewer characters. You can talk about your background, expertise, goals, and achievements.
Also, finding appropriate keywords and using them in a summary can help rank the profile.
How Do Listing Contracts Help You Land New Gigs?
Increasing Visibility on SERP
Have you ever searched your name on Google? Was your profile the first one to appear on the result page? If not, listing contracts is one way of ranking on search engines. As a result, you will be visible to potential employers.
Enhancing Your Profile Discoverability
A well-maintained portfolio shows recruiters what value you can add to their company. Moreover, this information boosts the reach of your profile and increases discoverability.
Backing Your Expertise With Evidence
You are not only claiming to have a good experience, but you are also proving it by samples. Other than job details, you can also use media files like PDFs, images, or videos to showcase your talent.
With every passing second, 95 candidates submit their job applications on LinkedIn. Thus, each position has several contenders. But by listing contracts, you can manage to stand out among others.
Takeaway
LinkedIn is full of opportunities. But to achieve them, you need to work on building a strong profile. This is possible by sharing your past experiences and keeping your profile updated. In short, leave no stone unturned at your end, and wait until it's time to reap the merits of this platform.