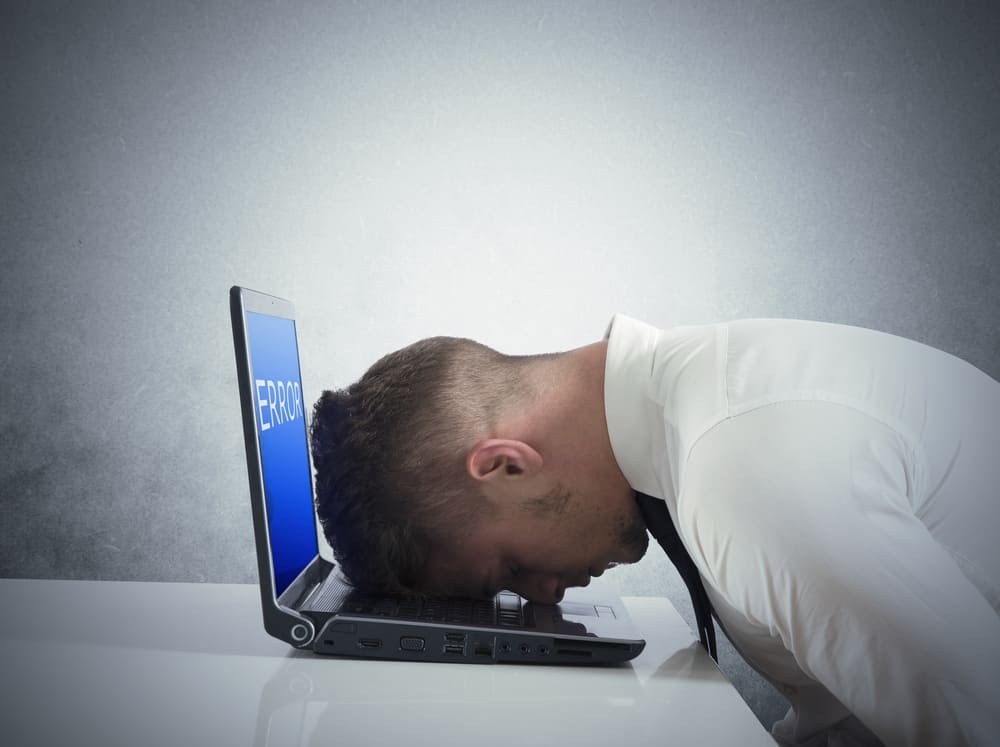 Zoom became an indispensable mode of communication to conduct business meetings, online classes, or other private affairs during the pandemic.
This video-conferencing platform is still in use today to carry out business, educational, and other personal meetings due to its practicality and ability to connect you with people across the globe.
While using Zoom on the desktop, many people have complained about an error that appears as "Error Code: 1132." This error predominately occurs while attempting to join a meeting via Zoom desktop client on Windows.
Do you want to know what this error signifies? Fret not! We can help you figure out the underlying meaning of this error.
Error code 1132 means your device cannot establish a connection to Zoom servers because of any of the underlying reasons:
– Zoom might have blacklisted you
– Windows firewall settings might be blocking Zoom
– The Zoom app is outdated
– Unstable internet connection
Let us explore what the error code 1132 signifies on Zoom and how to deal with it.
The Reasons Behind Zoom Error Code 1132
Error code 1132 means that your device fails to establish a connection with your Zoom protocol or servers due to any reasons that we will explain here.
This error generally appears when users try to connect to a meeting on Zoom using the Zoom Windows app.
The user gets a pop-up or a dialogue box with the message, "An unknown error occurred," with "Error Code: 1132" written beneath the message.
In the dialogue box, you can also view a "Join from browser" button along with "Close" and "Report Problem."
Why does this bloodcurdling error keep poking you and preventing you from joining a meeting?
Let's discuss the reasons behind this error to make sense of such deprivations.
Reason #1: Zoom Has Blacklisted You
It is the main reason behind this dilemma.
If you have violated Zoom's terms of service, Zoom might blacklist you as your punishment.
Try joining the meeting via the Zoom web version. If you can, it means your account was not blacklisted, and there is only a problem with the app.
Reason #2: Windows Firewall Settings
Your computer firewall acts as a shield to protect your computer from any harm from malicious attacks by intruders.
Sometimes the firewall gets overboard with its protection and can even start doubting harmless apps like Zoom. So, when this happens, Zoom cannot connect through a specific protocol, thus triggering this issue.
Go to Windows Defender Firewall settings, unblock Zoom, and restart the app.
Reason #3: Zoom App Requires an Update
Outdated apps can also trigger this error to pop up.
So, to rule out this suspicion, update the app to prevent the glitches and bugs associated with the older versions triggering errors like 1132.
Reason #4: Unstable Internet Connection
Zoom requires a stable internet connection to let you join any meeting. An unstable internet connection might also be causing this error.
So try switching to a stable network or go close to the modem to see if the internet connection gets stable there.
Possible Fixes for This Error
When you encounter this error, the first thing you should do is try entering Zoom meetings from the browser. 
If the problem exists there as well, then tweak your Firewall settings:
Click on the Start icon.
Enter "Windows Defender Firewall" in the search bar.
Click on the first result.
Click on "Advanced settings" in the left navigation.
Click on "Inbound Rules."
Click on "New Rule…"
Select "Program" and click on "Next."
Click on "Browse…" and navigate to the zoom.exe file in the install directory.
Click "Next" at the bottom.
Select "Allow the connection" and hit "Next."
Check all boxes and hit "Next."
Add a name and hit "Finish."
Alternatively, you can look for Zoom app updates.
To update:
Open the Zoom desktop client.
Tap on your profile avatar in the top right corner.
Select "Check for Updates."
If new updates are available, Zoom will automatically start updating your app.
Another trick many users have sworn worked like a charm was creating a new Windows account. They created a new Windows account and used this account to open their Zoom application.
Many have sworn they saw no error while accessing Zoom from new Windows accounts.
Lastly, if nothing works, it is time to report to Zoom.
Wrap Up
There can be many reasons behind the error code 1132 you see while trying to enter a meeting on the Zoom Windows app.
You might have violated Zoom's terms of service, or your Windows Firewall settings might be blocking Zoom. Similarly, your Zoom app might be outdated, thus triggering this issue.
So try fixing these issues. Hopefully, you will bypass this error and finally get on with your meetings on Zoom.