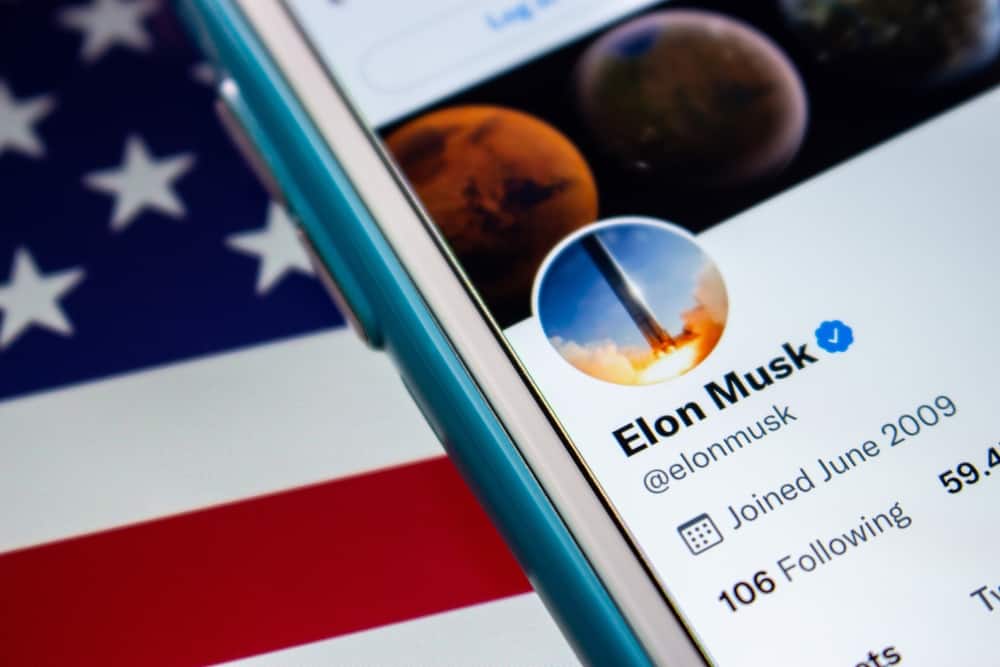 Twitter has gained popularity over the years, with more than 330 million users monthly. Because of the 280-character limit, the platform is restrictive. Currently, it is better than the previous 140-character limit. For this reason, acronyms are popular on this networking site. Have you come across 'DN' on the Twitter streets?
'DN' is an acronym for 'display name' on Twitter. Note that this isn't the Twitter handle like @michaelbenson. It is the name above it, for instance, Michael Benson. The 'DN' is a big part of anyone's Twitter account.
You can change this at any time like you would your display picture on Twitter or other social media platforms. The 'DN' allows you to look funny or cool on Twitter. It can convey a punchy or cheeky message with meaning to you. Luckily, you can try all types of combinations on your 'DN.'
I have compiled this article to help you understand 'DN' and its meaning on Twitter. You will learn its usage, relevant replies, and a few alternatives that could work on Twitter and other platforms.
What Is 'DN'?
'DN' is the short form for 'display name' on Twitter. The display name sets a tone for one's Twitter handle. It is different from the Twitter ID. You don't need to have a unique 'DN.'
The 'DN' is the name of your Twitter account, and you can share it with many people on the platform. The unique Twitter handle or ID is usually located under the 'DN.'
When logging into your Twitter account during the signing up process, you need to pick a 'DN.' After some time, you might change your personality and how you view things. This might make you not love your 'DN' as much as when you joined the platform.
Twitter is an understanding platform that allows you to change this name under the profile editing section at the top-right corner of your profile.
Most people use 'DN' and 'DNI' interchangeably on Twitter. It is wrong and will confuse you. These are two different acronyms with different meanings. The former means 'display name,' while the latter is the long form for 'do not interact.'
How Is 'DN' Used?
You can use 'DN' in place of your profile name on Twitter. When someone says 'DN,' they mean the name of your Twitter account and not the handle. Twitter handles are unique, while 'DNs' might not be. It is the name of your profile you use to describe your account – especially if you don't want to add a caption.
It is used to set the tone for your Twitter account. For instance, you can use 'Budding Mother' to mean that you are a 'parent.' You don't necessarily have to tweet on parenting content. It is just a name you can change when you please.
You can use your official names or pet names. Twitter has no regulations or combination restrictions for this.
When To Use 'DN' on Twitter?
'DN' describes your Twitter account when someone quickly glances at it before going through your general profile, tweets, and media. Here are some situations when you can use 'DN' on Twitter:
If you are tweeting on a topic regarding display and profile names.
When you want to ask a Twitter user in their inbox about their display name if it sounds creative or familiar.
If you are referring someone on Twitter to your profile information.
How To Reply to 'DN' on Twitter?
Twitter is a fun place to interact with the world from the comfort of your location through your device. Depending on the conversation, you don't have to reply to all tweets, retweets, or inboxes with 'DN.'
You can ignore what disinterests you or when you have no response. For replies, you can respond with a screenshot of your Twitter profile or type your 'DN' and add your ID.
Other Meanings of 'DN'
Other long forms of 'DN' are:
Domain nameserver
Distinguished name
Dish network
Defense News
The meanings are inexhaustible and fall under a wide range of sectors.
Conclusion
If you are surprised that Twitter buddies use acronyms, they do! In fact, its use should be widespread on the platform because of the character limit.
You can add 'DN' to your slang dictionary if you are building a few to flex to your followers when next you log in to the platform. Before you embarrass yourself and confuse others, remember that its popular meaning there is the display name.