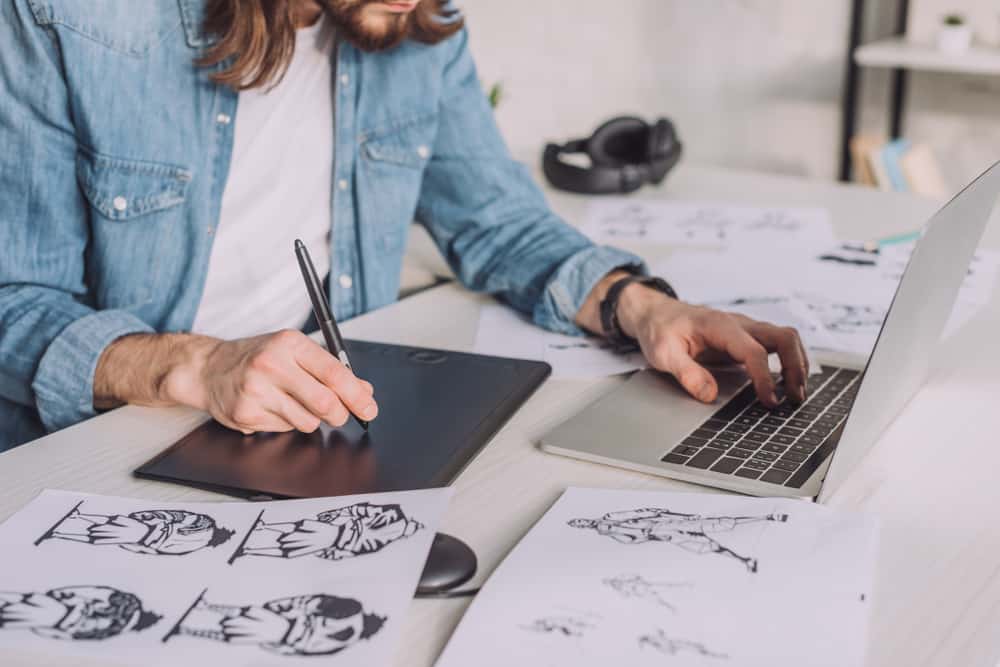 It is time to amp up your Discord game through the fun animated icons that sit well with your personality or the overall aesthetics of your community.
You can make your profile or server stand out from the herd on Discord with an animated logo.
You can create eye-catching animated avatars for your profile or logos for the server if you follow all the tricks we teach you in this article.
You can create an animated Discord logo for your server if you use any online animation maker like Kapwing, Canva, Adobe Express, Blender, etc. Just keep in mind that Discord allows you to use any animation of size 512 x 512 pixels. Also, to upload any animated avatar or icon for your server on Discord, you must switch to Discord Nitro.
Let's dive in and learn all the tricks to create the perfect animated logo for your Discord.
Animated Logos for Your
There are tons of people and servers on Discord, and to stand out is a heck of a task. There is so much you can do to make yourself or your community appear more enthralling to others. One way to make your server look captivating is using animated server icons.
It is a well-known fact nothing can express your feelings, not even a 500 words essay, better than GIFs. Gone are the days when we used boring photographs of ourselves as profile pictures.
They work on your Facebook or Instagram, but for platforms like Discord, a little creativity does not hurt anyone. Using GIFs as your server's icon or logo can make your community look way more interesting than you thought.
Similarly, with these animated icons, you can make your avatar more perky and personalized. You can use GIFs available on Discord or create your own animated Discord logo.
Discord gives you access to GIFs from GIPHY and Tenor to use in your text channels or private chats. Besides, you can upload any GIF saved on your device.
If you want to create your own animated Discord logos from your own personal collection of videos or static pictures, we can help you achieve that if you follow these methods.
Guide To Creating Animated Discord Logo
You can follow these methods to create an animated Discord logo from any video or picture for your server/profile avatar.
Method #1: Kapwing
Follow these steps to use Kapwing to create an animated Discord logo:
Navigate to Kapwing using this link.
Click on the "Edit This Template" button.
Click the "Add Media" button and select a video or picture from your device to turn it into animation. You can also drop and drag the image or video from your device.
Once media is uploaded, you can edit or trim the video and crop it from the available tools at the bottom of your screen.
Fit the video or picture on the template.
Next, go to the "Effects" section on the right side.
You will see various options for static images and videos; select the one you like. You can even change the speed of the animation to make it slow, keep it at the default speed or make it faster.
Now, tap on the "Export Project" button at the top.
Select the "GIF" format.
Click the "Export as GIF" button.
Click the "Download file" button to save it on your device.
This way, you have custom created a perfect animated server logo icon for your Discord.
On a side note, your GIF will contain a Kapwing watermark. You can avoid it by upgrading to the Kapwing Pro account.
The recommended size of the Discord server icon is 512 X 512 pixels.
Method #2: Adobe Express
Alternatively, you can use Adobe Express to convert your videos to GIFs:
Go to the Adobe Express website.
Click on the "Upload your video" button.
Upload the video by browsing or dragging and dropping.
Trim the video by dragging the slider at the bottom.
Select any file size options on the right (Large, Medium, or Small).
Click on "Download."
Follow the on-screen instruction.
After the download, you can resize it to meet the Discord server's logo specs requirements using Kapwing, Canva, Veed, or other platforms.
Alternatively, you can even use Adobe After Effects to create GIFs.
Method #3: Canva
You can even try Canva to custom-create your GIF. The good thing about Canva is that it has multiple ready-to-use Discord logo designs that you can choose from. Plus, you can custom-create your own animation.
To create a GIF on Canva:
Navigate to Canva on your favorite browser.
Log in or create an account.
Click on the "Create a design" button at the top right.
Click the "Custom size" button.
Enter "512" in both boxes.
Click the "Create new design" button.
Click the "Uploads" button on the left.
Navigate to the "Videos" tab.
Upload the video you want to animate by dragging and dropping.
Fit the video into the space. Trim it as you like.
After all the tweaking, tap on the "Share" button at the top.
Select "Download."
Under the "File type," select "GIF."
Click the "Download" button.
Once the download is finished, you will have a perfect size GIF ready to use on Discord.
You can even create your Discord GIFs on the GIPHY-GIPH Maker app.
What More You Can Do?
You can add text and other elements to all these animation makers we discussed. You cannot turn your static images into GIFs on Canva or Adobe Express. On the other hand, Kapwing can turn your static photos into GIFs as well.
Using the Animated Logo on Discord
After creating an animated logo, follow these steps:
Open Discord on your PC.
Select your server from the left navigation.
Tap on your server's name at the top.
Select "Server Settings."
Click on the "Upload Image" button.
Select GIF from your device and upload it as your server icon.
Click the "Save Changes" button at the bottom.
Besides, you can use GIFs as your profile avatar as well.
It is significant to note that you cannot upload an animated logo unless you upgrade your account to the Nitro account.
Final Thoughts
This article explained to you in length how to use any online animation maker tool from Kapwing to Canva to create a perfect animated logo for your Discord server or profile avatar.
Follow each step and have fun creating exciting animations that reflect your overall personality or brand.
If you still find all these things overwhelming, you can always take the services of a graphic designer to help you design a more professional logo for your brand.