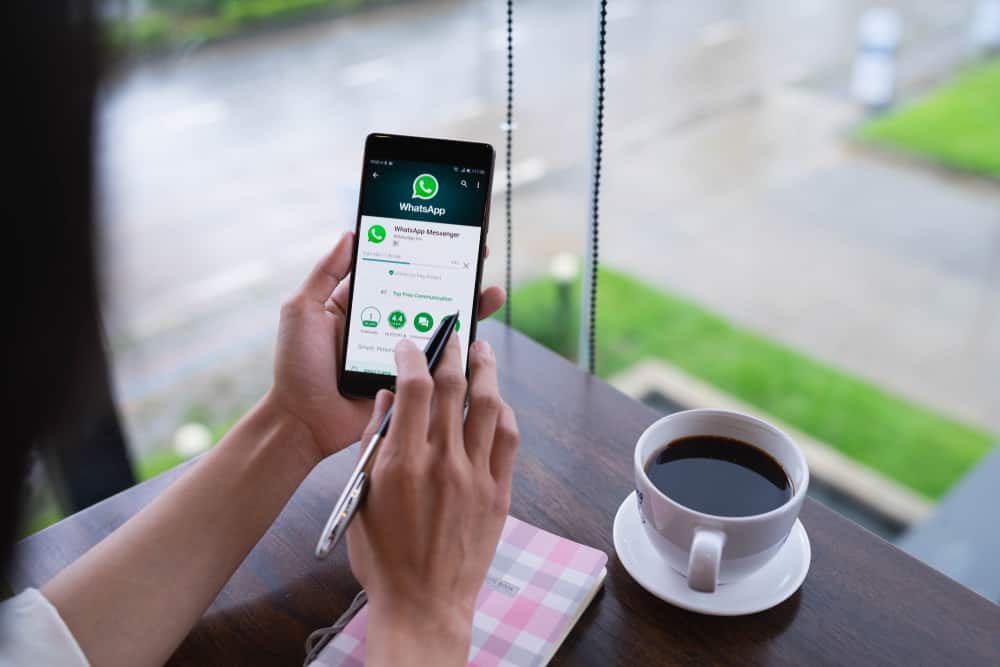 Besides being a user-friendly instant messenger, WhatsApp appeals to many people. It works on devices like iPhones, Android, Macs, and desktops. Also, you get to enjoy the same features on these devices, including chatting, media sharing, status viewing, etc.
One of the cool functions of WhatsApp is status viewing which allows you to upload pictures, text, or videos on your status for others to see. It comes with its customization, allowing you to prevent others from seeing it.
Therefore, many people often wonder how to see WhatsApp statuses without them knowing on iPhones.
You need to disable your read receipts to see WhatsApp status without the user knowing on iPhone. Also, turning off your mobile data or WiFi can let you view your friends' and contacts' statuses offline without them knowing on iPhones.
While this function gives you anonymity to see others' activities based on their status, it has some disadvantages. What are they? Learn more in this guide as we explore status viewing and the ability to see them without people knowing on the iPhone.
What Is WhatsApp Status?
WhatsApp has become the leading instant messaging app, offering users premium benefits. It's very easy to use, allows multimedia messages, and offers end-to-end encryption. With these functions, one can see why many people rarely leave the app all day long. 
Besides chatting, WhatsApp allows users to entertain themselves through users WhatsApp statuses.
This WhatsApp status allows you to stay updated with your contacts. You can post texts, images, memes, and videos on your status. If you post interesting content, it can make you stand out and help you connect with more people.
WhatsApp status has its customization. A poster can see you when you view their status with time. Therefore, you may not get the privacy you want.
As such, many users want to know how to see WhatsApp status without them knowing on iPhone. Keep reading this article if you want to see WhatsApp status secretly on an iPhone. 
Viewing WhatsApp Status Without Them Knowing on iPhone
Automatically, you can see everyone's status unless they have disabled the function. If you wish to see someone's status without their knowledge, there are two ways to do that.
You can either turn off your Read Receipt or view the status offline.
Method #1: Disable WhatsApp Read Receipts
The best way to view a WhatsApp status secretly is to turn off your read receipts.
WhatsApp read receipts is a feature that lets you know when your message has been sent, delivered, and seen. A checkmark represents this function.
There are three types of check marks or ticks on WhatsApp chat. The checkmark can be single, double, or blue. When you see a single grey tick, it indicates that the message has been sent from your side. 
Two grey check marks mean the message has been successfully delivered to the receiver. Finally, when the two grey check marks turn blue, the recipient has read your message.
Disabling read receipts impact WhatsApp message information, making it impossible for anyone to know if you have read the message. However, this means you won't be able to see others' statuses.
Also, you can't see people who view your status or the time they view it. The question is, how do you disable your read receipts on WhatsApp?
The official way to view someone's WhatsApp status without their knowledge is to turn off your read receipts. To disable your WhatsApp read receipts, follow these steps:
Open the WhatsApp app on your iOS device.
Tap "Settings" at the bottom right of your screen.
Select "Privacy."
Scroll down and turn off the "Read Receipts" option.
Following the steps above, you can view WhatsApp status without anyone knowing. Remember that turning off your read receipts will also hide the blue ticks for your messages.
Method #2: View WhatsApp Status Offline
Another method of viewing WhatsApp status without the user knowing is to turn off your mobile data and disconnect from any WiFi networks.
Then, you can check out any user's status without letting them know you viewed it. However, you can only see the status for as long as you're offline. Once you go online, the user will know that you've seen their status.
A trick that can help you avoid being seen when you go offline is to view the status some minutes before the status expires. That way, you can go back online when the status expires.
Conclusion
WhatsApp is a popular instant messenger. You can access it from different devices while enjoying the usual features of chatting, audio and video calls, and file sharing. Status viewing is an important part of WhatsApp, allowing you and others to stay updated about one another's activities. 
Users can see who sees their status and vice versa. If you don't want this, you can view WhatsApp status without them knowing on your iPhone by disabling your read receipts or viewing the status offline.