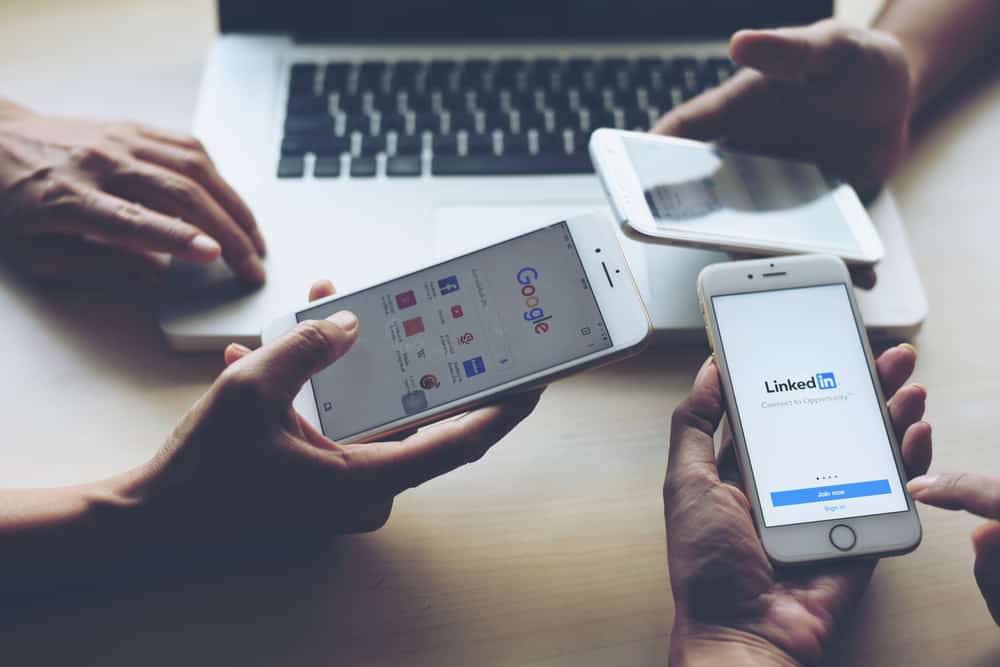 LinkedIn is a professional networking social media platform. Many people use LinkedIn primarily to build connections in their industries, get professional advice and build careers through brand awareness.
LinkedIn is the ideal platform to find new opportunities, grow your career and connect with other like-minded professionals, whether you are a first-year student, a marketing professional, or a small business owner.
When browsing your LinkedIn account, you may have noticed a 2nd tag next to some usernames. This tag indicates your degree of connection to that account. There are three levels of connection on LinkedIn. 1st, 2nd, and 3rd-degree connections.
1st-degree connections appear with the 1st tag next to their name. These are people who have accepted your invitation to connect or whose invitations you've accepted. 2nd-degree connections appear with the 2nd tag. These are people connected to your 1st-degree connections.
To learn more about levels of connections on LinkedIn, read this article to the end.
Overview of 2nd on LinkedIn
LinkedIn mainly divides your network into 1st, 2nd, and 3rd-degree connections. Other network categories include your followers and fellow members of specific LinkedIn groups.
The degree of connection to a member affects how you interact with them on the platform.
For example, the 1st-degree connection tag appears next to the names of people you have a direct connection with. Meaning they accepted your invitation to connect.
You can interact with 1st-degree connection members by sending them a direct message.
If a name appears with a 2nd tag, this person has a direct connection to one or some of your 1st-degree connection members.
Typically, names that appear with 2nd tag next to them are closely related to your industry or profession, depending on your LinkedIn profile.
You can connect with second-degree level connections by sending them an invitation to connect. If they accept your invitation, their name will appear with a 1st tag.
3rd-degree connections are people connected to your 2nd-degree connections. Names of third-degree connections appear with 3rd tag next to them.
You can also connect with 3rd-degree connections by tapping the following icon on their profile.
Next, we cover details on how you can interact with your LinkedIn network depending on your level of connection.
How Do Connections and Networks Work on LinkedIn?
As mentioned earlier, LinkedIn assigns 1st, 2nd, and 3rd-degree tags to people depending on your connection. You'll most likely notice the tag when browsing through your feed or clicking on a person's profile.
You might not see the tag while browsing the Network feature. To ensure you have a seamless and interactive experience, LinkedIn limits 1st-degree connections to 30,000.
After reaching 30,000 connections, the default option on your profile changes from connect to follow. You also can't send or accept new connection invitations unless you remove some connections to maintain the recommended level.
Even though there's a limit to the number of 1st-degree connections you can have, the number of followers or people you can follow is unlimited.
Your followers, even those without 1st-degree connections, can still like, view, and comment on posts you share publicly. 1st-degree connections also give you access to information like the person's contact or email if they have it on their profile.
When you visit the profile of someone with a 2nd-degree tag next to their name, you will see the number of mutual connections below their profile information.
Please note that you can't send a direct message to some second-degree connection-level users. You'll have first to send a connection request.
How To Connect With 2nd-Degree Connection on LinkedIn?
Here's how to make a 2nd-degree connection your 1st-level connection on LinkedIn:
Launch the LinkedIn app.
Scroll down your feed until you get to the name of the person you want to connect with. Alternatively, use the search bar at the top of the screen to search their name.
Tap "Connect" next to the "View full profile" button.
You will receive a notification that LinkedIn sent your request to connect.
After tapping on the connect option, you will notice that the "Follow" option changes to "Following." The message button also changes to "Pending."
If they accept your request to connect, you will see a message tab below their profile information and the following icon next to their activity window.
The steps above also work when connecting to 3rd-degree connections.
Summary
1st, 2nd, and 3rd tags on LinkedIn indicate your level of connection to that person. A 1st-degree tag appears next to the name of a person you are directly connected to.
2nd-degree tag appears next to the name of a person with a direct connection to anyone in the first-degree category. You can view your mutual connections with a 2nd-degree member by tapping the "Followed by" button on their profile.
Remember that LinkedIn limits 1st-degree connections to 30,000. After, your connect button automatically changes to follow.