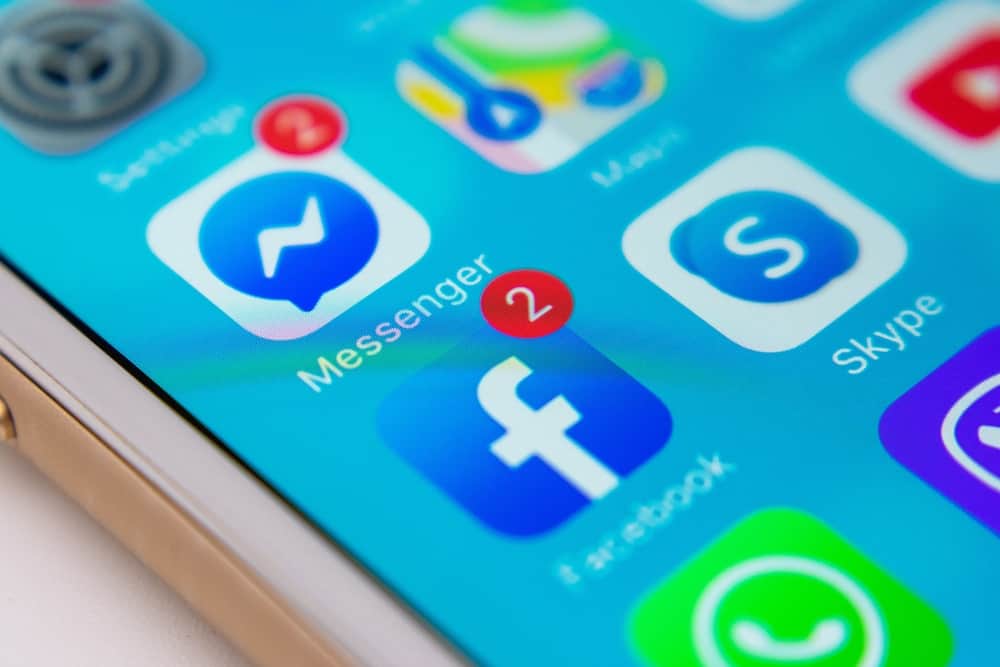 Facebook Messenger allows you to connect with others by texting and sharing photos, videos, and audio. Besides your Facebook friends, others who aren't on your friends' list or followers can also message you.
If you find that a particular contact disturbs you with messages or annoys you, you may decide to remove them from your friends' list but not necessarily block them.
If you haven't tried this feature before, you may wonder how to remove someone from Messenger without blocking.
There are options available to remove someone from Facebook without blocking them. You can do this by:
– Restricting them on Messenger.
– Deleting your phone contacts.
– Removing them from a group on Messenger.
– Removing users who are not your Facebook friends.
There are other ways you can remove someone from Messenger without blocking them.
This guide will discuss the process of removing someone on Facebook messenger without blocking them. Keep reading to find out.
Why You Should Remove Some People From Messenger
Chatting on Facebook Messenger is fun and exciting. Besides connecting through texts with your friends, you can customize your chats with emojis, GIFs, and stickers.
Unlike many social platforms, people don't have to be your friends on Facebook before they can message you on Messenger.
If you have many friends, there is likely to be someone who spams you. You may hate the messages certain people send you but cannot tell them to stop without offending them.
Also, you may not want to see some people on your chat list. In that case, removing them but not blocking them completely is best.
If you wish to remove someone from Messenger without blocking, read this guide to the end.
How To Remove Contacts Who Are Not Your Facebook Friends?
This method of removing someone on Messenger only works with people who aren't on your Facebook friends list. When you delete them, you won't see them in your conversation list again. Here are the steps:
Open the Facebook Messenger app on your mobile device.
Search for the chat or the person you want to remove by scrolling down your chat list. 
Tap and hold the chat for a while till a list of options pops up. 
Select "Delete" to remove the chat.
Tap "Delete" again to confirm.
How To Restrict Someone From Messenger Without Blocking?
Removing someone on Messenger might be difficult if you don't know how. Thankfully, the following instructions show you an easy way to hide someone from your chat list without blocking them:
Open the Facebook Messenger app on your mobile device.
Click the "People" icon at the bottom of the screen.
Scroll down and select the person you want to remove from your messenger contact list.
Click their profile pic or name.
Scroll down to the "Privacy & support" section.
Select "Restrict."
You'll see a confirmation message.
Alternatively, you can restrict a particular user from your chat list by long-pressing the chat. When a menu pops up, select "Restrict."
How To Remove Someone From a Group on Facebook?
If you are in a Messenger group, you can remove someone without blocking them. When you remove someone from a Messenger group, they won't be able to see any message from the group.
Follow the steps below to carry out this function:
Open the Messenger app on your mobile device.
Navigate to the group chat from which you want to remove someone.
Tap the chat's name at the top.
Tap "See members" under "Chat info" to view the members of the group.
Tap on the person you want to remove.
Tap "Remove From Group Chat" from the options listed.
How To Remove Contacts Saved on Your Phone?
Another method to get rid of anyone on your Messenger is going through your phone contact list. This technique works only by removing the contacts on your phone, especially if you synced your contacts with Messenger.
Here are the steps you should follow:
Open the Facebook Messenger app on your mobile device.
Tap on your profile picture in the top left corner.
Tap on the gear icon at top.
Scroll down to the "Accounts Centre" section at the bottom.
Tap on "Personal Details."
Tap on "Your Information and permissions."
Select "Upload contacts."
Select the Messenger account.
Tap "Manage contacts."
Tap "Delete all contacts" just above your contacts list.
With the steps above, your conversation with this person will be removed from the chat list. You won't be notified when the user sends you a text.
Instead, the conversation moves to "Message Requests," and when you read their messages, they won't know.
In addition, Facebook Messenger won't notify the user that their messages have been ignored. If you want to block the user, the "Block" button is below the "Restrict" feature.
In essence, the user won't know you have restricted them, and you can always unrestrict them.
Conclusion
With many people on Facebook, it's almost impossible not to see people who spam or disturb you. Thankfully, all you need is to know how to remove someone on Messenger without blocking them.
In this guide, we have discussed different ways to get rid of some users on your Messenger. We hope the steps will be helpful to you.