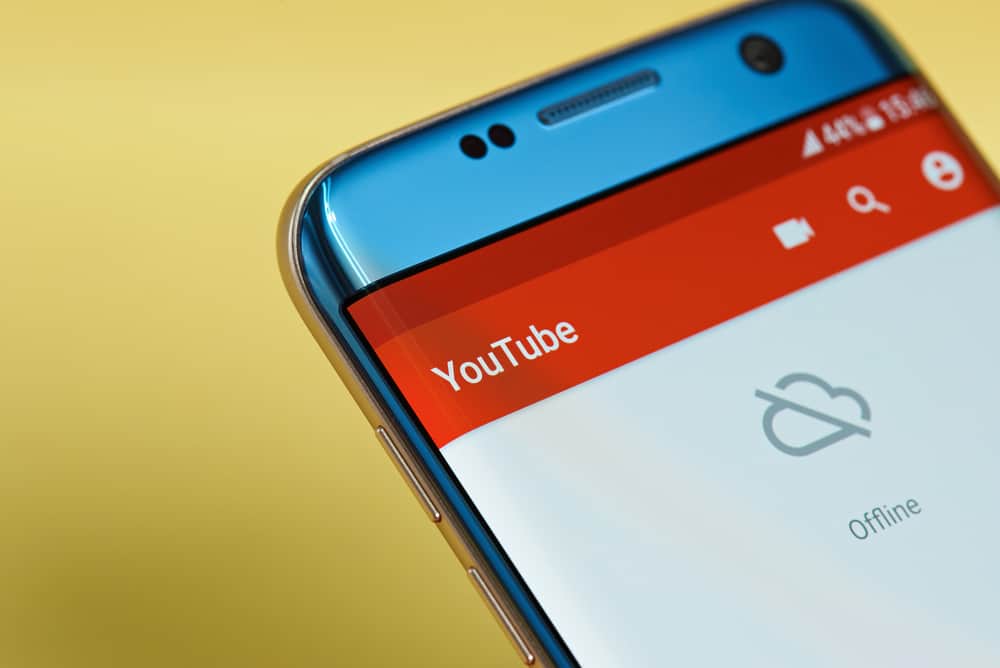 YouTube has billions of monthly users and has become among the largest search engines. You can open YouTube and search for tins of videos that you want to watch.
Creators are ever uploading new content for viewers to enjoy without incurring a cost. When watching YouTube, you require an internet connection. How can you watch YouTube without Wi-Fi?
It is not all the time you are connected to Wi-Fi. That's possible if you have YouTube Premium. This service lets you download YouTube videos and watch them offline. If you don't have YouTube Premium, consider using third-party video downloaders to download the YouTube videos to your device. You can then access the downloaded video and watch it without Wi-Fi.
Can you watch YouTube videos without Wi-Fi? This post begins by answering that question. Further, we will investigate the different options for watching YouTube without Wi-Fi. Read on!
Can You Watch YouTube Videos Offline?
YouTube is an online video platform. Hence, when you want to enjoy its numerous videos, you must get an active internet connection using the mobile YouTube app or the YouTube website.
Google owns YouTube, and as a search engine, you must be online to search for videos and play them. You can use YouTube with Wi-Fi or mobile data. However, it's possible to watch YouTube videos offline.
YouTube offers the Premium subscription option that allows viewers to access YouTube videos, download them, and watch them offline.
The subscription comes at a monthly cost. If you can't subscribe to it, there is an option to download the YouTube video and watch it offline. We will dig into the two options in a later section.
How To Watch YouTube Without Wi-Fi
There are numerous reasons why you may wish to watch YouTube without Wi-Fi. For instance, if you are traveling, you may want to keep up with your favorite YouTube channel by watching its videos while in transit. Such a case requires you to get a way to watch the videos without Wi-Fi.
Luckily, there are different methods you can use to make that a reality. Here, we will present two options that should fit your case. Take a look!
Method #1: Using YouTube Premium
YouTube offers the YouTube Premium option to let users unlock more features when using YouTube. With YouTube Premium, one key benefit is watching videos offline after downloading them. If you have a YouTube Premium subscription, use the steps below to watch YouTube without Wi-Fi.
Open YouTube on the browser or using the mobile app.
Sign in using your account.
Search for the videos you wish to watch offline.
Once you get the video, click on it to play it.
Below the video, click the "Download" button.
YouTube will initiate the download, and you will see the progress bar to confirm the download's completion.
When you are not connected to Wi-Fi, open YouTube on your device.
Locate the "Library" section and tap on it.
Click on "Downloads" to bring up all the downloaded videos.
Find the target video you want to watch and click on it to start playing it.
That's a convenient way of playing YouTube videos without Wi-Fi.
Method #2: Use Third-Party YouTube Downloaders
You can use different websites and apps to download YouTube videos and watch them offline. An example is the Savefrom website which lets you paste the YouTube URL of the target video. Once you download the video, you can access it from your device at any point without needing to be connected to Wi-Fi.
With this option, you won't need any subscription, as the websites and apps are freely available.
Conclusion
When you want to watch YouTube offline, consider downloading the videos to your device or watching offline from the YouTube library.
You can use the YouTube Premium option to download videos offline or a third-party option to save YouTube videos to your device.