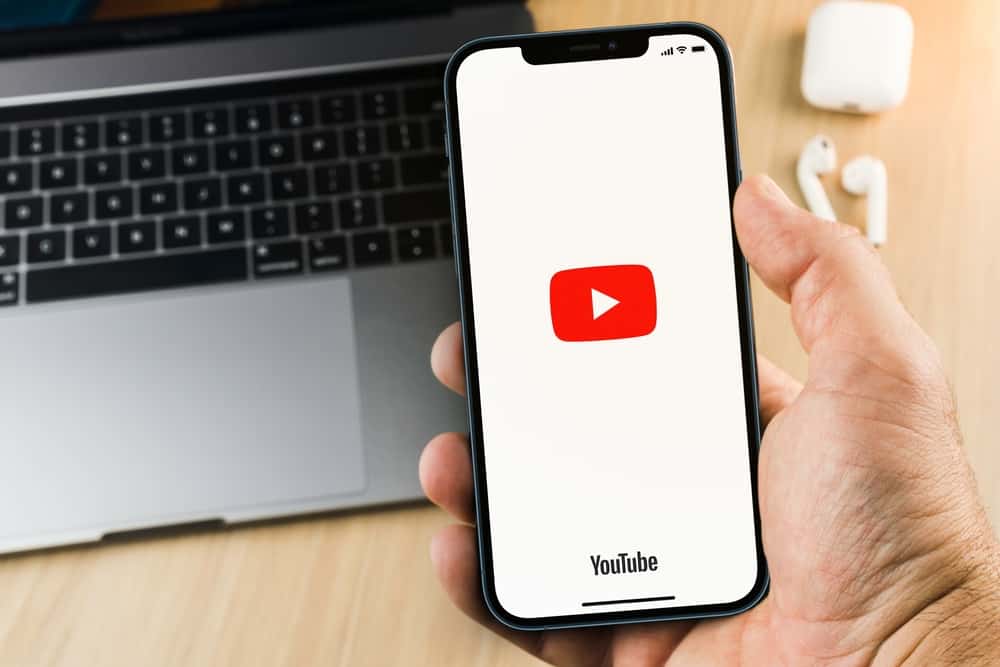 Watch time is a critical metric to join the YouTube Partnership Program, which requires at least 4000 public watch hours in the last year.
Besides the monetization aspect, your video watch time determines how the algorithm recommends your content.
However, accumulating these watch hours takes work, especially for beginners. How do you increase watch time on YouTube?
Incorporate teasers into your videos. Hook the audience with appealing thumbnails, introduction, storytelling, and emotional connection. Use pattern interrupters like sound effects, GIFs, graphics, and images. Utilize end screens and cards. Create playlists. Be consistent. Create evergreen content. Go live occasionally.
In this article, we will show you different tips and strategies for increasing watch time on YouTube.
How To Increase Watch Time on YouTube
Do you want to increase your channel's watch time? Here are eight powerful tricks that work.
Incorporate Teasers
Video teasers play the same role as movie trailers – they create a curiosity that makes the viewer watch the content to the end.
If you master the art of using catchy teasers at the beginning of your Youtube videos, you'll see an increase in your watch time.
Find the most interest-stimulating parts of your video and package them into an introductory teaser. For instance, if you create pranks, the teaser should be the most dramatic part of the prank video.
Hook the Audience
Regarding video content, research shows viewers' attention span has decreased to about 8.25 seconds. What will you do to get the attention of a potential viewer in those 8.25 seconds?
This is where hooking tactics come in. These include an irresistible thumbnail and a precise and valuable introduction.
After getting their attention at the beginning of the video, you want to keep them watching to the end to gain more watch time.
Use storytelling and a language that creates an emotional connection to keep your viewers hooked to the end.
Use Pattern Interrupters
Let's face it, watching a plain video with the speaker's face at the center of the screen and their voice steady can be boring. What do you do to keep the video engaging?
Use pattern interrupters. These visual and auditory elements interrupt the viewer's mind for a short while to keep them engaged.
Top YouTube creators have mastered this art, and you'll see them using sound effects, music changes, GIFs, and movie excerpts to emphasize a point or get you thinking.
Utilize End Screens and Cards
As the name suggests, an end screen is a tiny screen you can add at the end of your video to recommend other videos on your channel, urging viewers to subscribe, among other functions. On the other hand, info cards make your video more interactive by attaching playlists, links, or other channels.
Both end screens and info cards increase your watch time by sending viewers to other videos on your channel for further information. In short, they keep your audience in your channel, exploring more of your videos.
Create Playlists
A creator's dream comes true when the audience views several of their videos back-to-back, whether new or returning.
With a playlist, the viewer will be less likely to click away, and the YouTube algorithm is less likely to interrupt with recommendations from other channels.
Create a well-curated playlist of your most viewed or related content. For instance, if you have several tutorials about making money online, add all videos about the topic to a playlist.
Be Consistent
You can look at consistency on YouTube from different angles. The first angle is creating and uploading videos regularly. This gives your subscribers content to watch and the algorithm videos to recommend.
The other angle is based on your YouTube metrics, like when your viewers are most active in your uploading schedule.
It's no secret that videos uploaded when the target audience is on YouTube gain views and watch hours fast. Create an uploading schedule based on when your viewers are on YouTube, and stick to it.
Create Evergreen Content
Evergreen content increases your watch time because it amasses traffic over time. This is because viewers search the keyword and find your video as the years pass. If your content is evergreen, your watch time will keep increasing, as will your ad revenue.
Examples of evergreen content include tutorials, cooking videos, career advice, relationships and marriages, music, performances, and inspirational content.
Go Live Occasionally
Did you know the views you get during a livestream count as public watch time? Yes, occasionally going live is a legit way to increase watch time on YouTube.
There are various reasons why live streams guarantee an increase in watch hours.
Viewers' interest in live interactions is high because they want to see the live footage in real-time.
YouTube allows live streams of up to 12 hours, increasing your chances of gaining views and watch time.
Live Streams create a sense of connection with the audience, making them watch for long hours.
Rack up your watch hours by going live occasionally.
Wrapping Up
There you have it. Those are the tried and tested hacks to help you increase watch time on YouTube. If you create content, upload it consistently, and follow these trips, you will rack up your watch hours before you know it.