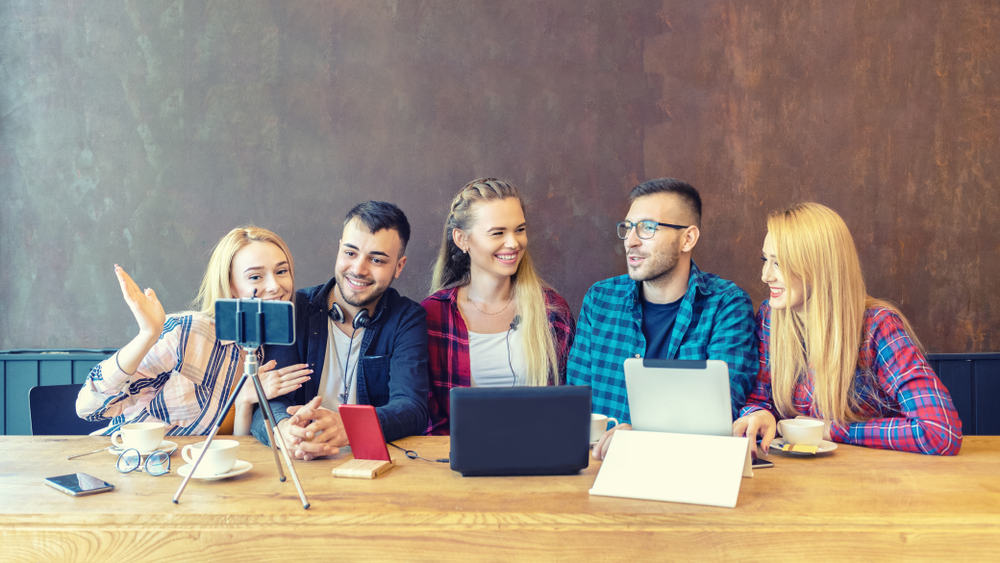 If you talk about the olden days, it was very difficult to make something of you. People had limited resources and worked extremely hard to grab them amid the competition.
With the advent of social media, resources came into the pockets of everyone. Everything you could ever dream of became achievable on social media if you know how to make it work.
Many people obtain their dreams of recognition, fame, and money through various social media platforms, but YouTube stands out with flying colors.
YouTube is a network that allows users to be directors, producers, writers, and actors and showcase their stories to the world. It all starts with creating a YouTube channel. So, how do you create a YouTube channel?
You can create one personal YouTube channel from your mobile app. Similarly, you can create multiple YouTube channels by navigating to the YouTube website on your browser. Log in to your account and select "Settings" from the menu under your profile avatar. Then, click on "Add or manage your channel(s)" and hit "Create a channel."
Taking the first step is the scariest. After that, things start making sense. If you have big YouTube dreams, you can achieve them. Start with baby steps! Let's learn how to create a YouTube channel if you have a story to present to everyone in the world.
Starting Your YouTube Journey
If you ask people 20 years back, they had different ambitions. The routes they took to achieve those goals were also different. With social media evolution, things took rather interesting turns.
Now, almost everybody wants to be a big social media star, perhaps make money on YouTube or become a viral sensation on TikTok.
YouTube is one such platform that everybody takes on, whether a common person or a celebrity. It is easier to reach millions worldwide through YouTube than in yesteryears.
Creating a YouTube account and channel is free, like the oxygen we breathe in. Once you get going and successfully grab people's attention, your channel can also get monetized, and you can start making money. Some people have become millionaires through YouTube as well.
Tip #1
It is free to start a YouTube channel, but it does not mean you do not have to invest anything here. Like any business, your YouTube dream also requires investments in equipment and gadgets (camera, lighting, and microphones). Similarly, you must invest in advertising and promoting your channels to increase your visibility.
Steps To Create a YouTube Channel
Creating a YouTube channel is very simple and has been the same since the beginning.
Navigate to the YouTube website on your desktop or mobile browser.
Sign in with the Google account you want to associate your YouTube channel with.
Click on your profile picture/avatar on the top right.
From the menu, select "Settings."
Click the "Add or manage your channel(s)" option on the main screen.
Click the "Create a channel" option.
Add the channel name and tap the "Create" blue button after agreeing to the terms.
After creating the channel, you can insert a profile picture, banner image, and video watermark. You can then start uploading your videos or YouTube Shorts as you like. Similarly, you can insert a channel trailer and customize the basic information related to the channel.
With this method, you can create multiple YouTube channels and link multiple email accounts to manage the channel. Interestingly, you can create up to 100 channels on YouTube with one account if you follow the above method.
Tip #2
Ensure your YouTube channel name, description, and aesthetics match the type of content and target market you want to cater to. For example, if your channel is related to the gadget's reviews, then everything related to the channel reflects your theme.
On Mobile YouTube App
As discussed, you can only create one personal channel on the YouTube mobile app and only link your one email with that.
Launch the YouTube app.
Sign in and tap on the profile picture/avatar in the top right corner.
From the menu, select "Your channel."
In the pop-up, insert your name for the channel and tap "Create Channel."
This way, your personal YouTube channel is created. You can customize it by adding profile pictures and other settings.
If you want to create more YouTube channels, you can create them through the YouTube website on your mobile browser and not on the app.
You cannot create a brand/business YouTube channel on your YouTube mobile app.
Round Up
YouTube is an amazing platform to put yourself in the world and showcase your talent. From tutorials, gadget reviews, cooking shows, and personal vlogs to literally anything – you can do it all on YouTube.
To do all this, you must create a YouTube channel. You can create a personal YouTube channel on the YouTube mobile app. Similarly, you can create up to 100 channels from YouTube website using one Google account.
So, hop on the bandwagon, and if you have some skill, create your YouTube channel and showcase it to the world.