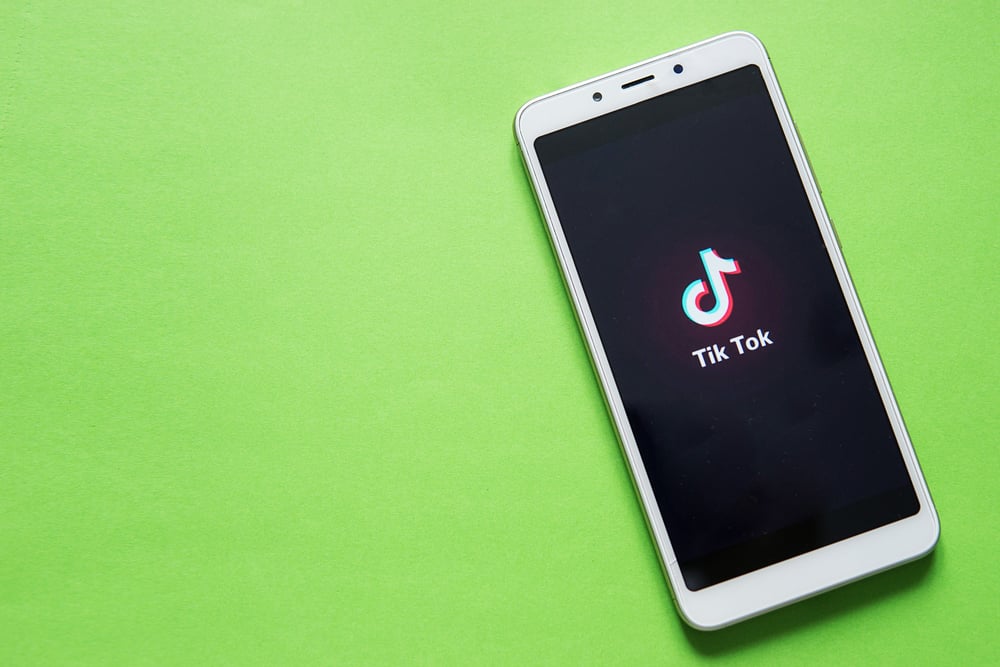 Has your favorite influencer announced that they are going live on TikTok? Or are you willing to interact with all famous TikTok stars in real-time?
No matter what the reason is, here's how you are going to do it.
To watch live streams on TikTok, launch the TikTok app on your phone. Next, locate the live option. It is the TV with two antennas icon on the top left corner of the homepage. If you cannot find it, go to the inbox section and tap on top lives. Bingo! Go ahead and watch the most-viewed lives in your region.
But is the TikTok live feature available for everyone? And how can you benefit from it? Keep digging to find this and much more.
What is TikTok Live?
Like Facebook or Instagram, TikTok live allows viewers to interact with creators. It is an excellent avenue for all crazy fans who want to communicate with their favorite creators in real-time.
However, to make the platform entertaining and safe for all, the TikTok community guidelines need to be followed. Some of them are:
You cannot host a live session if you are younger than 16 years.
You cannot send or receive gifts on TikTok live if you are not 18 years old.
What are Gifts on TikTok?
The latest gifting feature on TikTok allows users to send or receive virtual gifts from others on the app. The gifts are not only to boost creators' profiles on TikTok. TikTok gifts are like digital currency by trading, which you can earn real money.
Steps To Watch TikTok Lives
Step #1: Install and Open the TikTok App
If you have not installed the TikTok app yet, go to Google's Play Store or Apple's App Store and install the app. After launching the app, log in with your Facebook, Google, or email.
Step #2: Locate the Live Button
Not everyone will find the live button in the same place. Once you have logged in to your id, look for the live button on TikTok's homepage. It is the TV with two antennas icon in the top left corner. If you were lucky to find it, the hunt is over.
But, if your homepage shows nothing on the left of the "following" option, go to your inbox. You will find the top lives on the top.
You Might Not Find the TikTok Live Option Anywhere
The newcomers cannot enjoy the TikTok lives. So, if you cannot find the live option, one possibility is that you don't meet TikTok's requirements.
However, you may watch TikTok lives by searching the "username + live on TikTok" on Google.
Step #3: Tap on the Live Button
Once you have located the live option, tap on it. And that's it; you are all set to watch top lives on TikTok.
Why Use the TikTok Lives Feature?
TikTok was among the top 10 apps downloaded in 2021. This fact clearly indicates that the platform is attracting a lot of viewership. Thus, the TikTok live feature can yield multiple benefits.
Some of the perks of using TikTok live are:
Access to a broader audience.
Limitless live interaction between creators and viewers.
Great opportunity for marketers to promote their products worldwide.
A lucrative chance for creators to monetize their profile and earn revenue through virtual gifts.
Pro Tips for TikTok Lives
Like and Comment As if There Is No Tomorrow
Your favorite creator is live on TikTok, and you finally have the golden opportunity to communicate with them. What are you going to do? We recommend trying to bring yourself to light.
For this, send as many likes and comments as you like. Not only will this make your profile noticeable, but it will also help the creator to grow.
Send Out Virtual Gifts to Your Favorite Creators
As discussed earlier, you can send or receive virtual gifts on TikTok live streams. All you need is to buy coins and use them to send gifts.
Sending gifts, in turn, help you in ranking on the viewer's list. You might not have noticed, but TikTok ranks viewers based on their gifting and viewing habits. So, these monetary gifts can become an opportunity to initiate talks between you and the creator.
Visit the Creator's Profile Page
If you have found an interesting creator in the top lives, tap on their profile and check out their account. The live's audio will keep on playing in the background while you scroll through and see their work.
Conclusion
Watching TikTok live is a fun experience. You get to interact with your favorite creators, learn more about them, and most importantly – you can send some love out to them. The above guide will help you to achieve all these goals.
Follow the mentioned tips, and the award for "the best viewer of all times" is set to be yours.