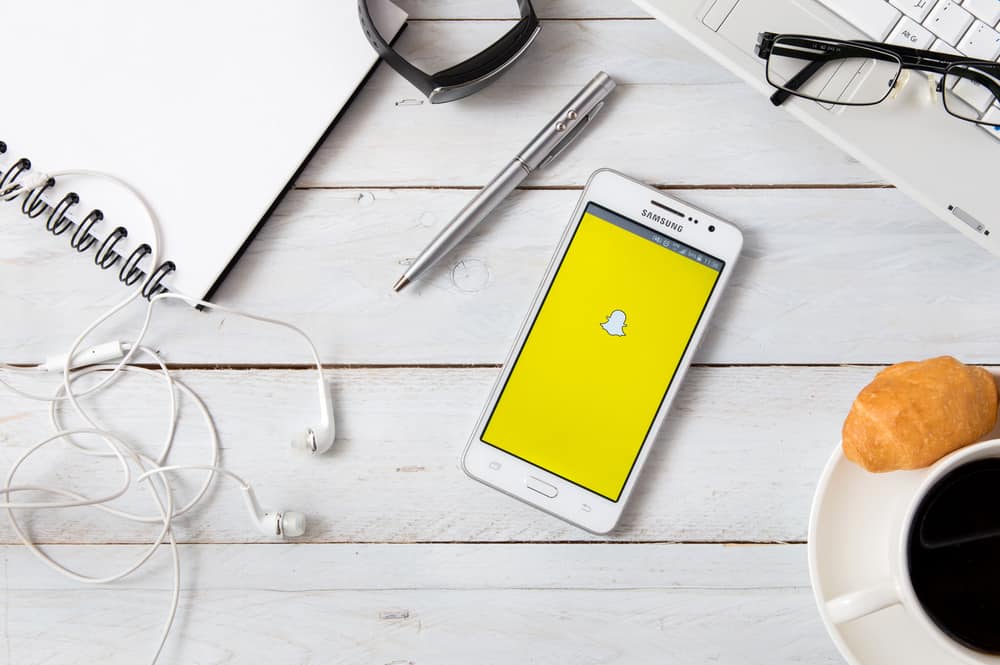 By 2021, Snapchat already had 293 million daily active users. You probably had to drag your feet (read fingers) to the app because all your friends and family are there.
But even though the app has been sitting on your phone for a while now, you have never figured out how to Snapchat anyone because you just don't know where to start.
Are you finally ready to face your demons and become a Snapchat pro? We are here to guide you.
Snapchatting someone will be a lot like catching up with your buddy on any other app, except it will feel a lot more casual and flexible, allowing more fun and creativity. Apart from reaching your friends via texts, Snapchat will also allow you to share pictures, make calls visual or audio, and even share stickers with friends and family.
Here is how to use different features to Snapchat anyone like a pro, even if you have never done it before.
Text Chats
You are already used to sending text chats via other apps. It shouldn't be any different now.  But finding the text function on Snapchat is not so straightforward. Here is how to find it and get texting:
Tap on the Snapchat icon on your phone to open it.
At the bottom of the camera interface, just below the shutter button on the left, tap on the square chat button to get to your message inbox. You can also swipe right once to get there.
Choose your friend's profile from the list and tap on it to chat with them on the chat screen. If you can't see their name, tap on the search button at the top of the page to find them.
Tap on their name and get chatting.
When done typing your message, tap on the "Send" button at the bottom right side of your keyboard.
Photos
You can also Snapchat someone by sending them a picture from your gallery. Here's how to do it:
Start by opening your Snapchat app by tapping on its icon.
Swipe right to get to the chat function.
Select the person you want to send a picture to by tapping on their profile name.
On the right side of the "Send a Chat" bar, tap on the gallery icon (that looks like two phones, one overlapping the other) to access your gallery. You will need to allow Snapchat to access your gallery since it's the first time.
Tap on the picture you would like to share.
Tap on the white arrow at the bottom left to send the picture.
Stickers
When you fall short of words, reach out to a sticker. They almost always seem to express what we need to say precisely and effortlessly. Yet, they take away the boredom of texting.
Ready? Let's send that friend a Snapchat sticker. To add stickers:
Open your Snapchat app.
Swipe right to access the chat window.
Tap on your friend's name.
Start typing at the texting bar, and stickers will appear relating to what you just entered.
Tap on the first icon on the right next to the texting bar to display a variety of stickers.
Tap on the sticker you'd like to share with your friend to send it.
Voice Message
If you are in no position to send a text or a video, sending a voicemail to your friend can still deliver the message.
Are you wondering how to send a voicemail to your friend? It's pretty simple.
Open the Snapchat app.
Swipe right to get to the chat screen.
Tap on the friend's name you wish to send the voice mail.
Next to chat input, hold the microphone to record your message.
Once you are done recording, release the microphone to send the voice note.
Don't release the microphone if you change your mind about sending the voice note. Instead, slide your finger to the left to cancel the message.
Video Chat
Sharing videos with friends is always a thrill. Unlike other apps, videos sent on Snapchat will disappear after the recipient has watched them. You can also spice them up using filters and stickers if you need to.
Here's how you can send a video snap:
Launch your Snapchat app.
Point the camera to the object you wish to record.
Tap and hold the shutter button at the bottom of the screen until you are done recording your video (this will only allow you to share videos up to 10 seconds long). If you want to send longer videos, use the multi-snap recording feature or a slow-motion filter.
Release the shutter button.
Tap the yellow "Send to" button in the bottom right corner to get to the friends' list.
Select the people you would like to send the video to.
Tap on the blue/white button at the bottom right to send the video.
To switch between the front and rear cameras, tap on the switch icon in the top right corner. The icon looks like two arrows in the shape of a rectangle.
Share Live Location
If you just moved to a new house and are excited to have your friends over, you can Snapchat your new address to them using a Snap Map feature. Here's how:
Tap on the Snapchat icon to open the app.
Swipe right to display the chat page and list of your friends.
Tap and hold the profile name of the friend you want to share your location with
On the window that pops up, tap on your friend's profile name.
Under "Snap Map," tap on the "Share My Live Location" button.
Choose the period you wish to share your live location (15 Minutes, 1 Hour, and 8 Hours are the options available).
The button should now read "Sharing Live Location."
How To Stop Sharing My Live Location?
The live location sharing will automatically cancel after the selected period. Although, if you wish to cancel it sooner, you can the "Stop" button next to "Sharing Live Location." This will cancel sharing instantly.
Wrapping It Up
If you are looking for a fun and creative way to communicate with your friends and family, it's time to start using Snapchat.
It can feel confusing at first, but if you follow this guide, you will become a Snap pro in no time.