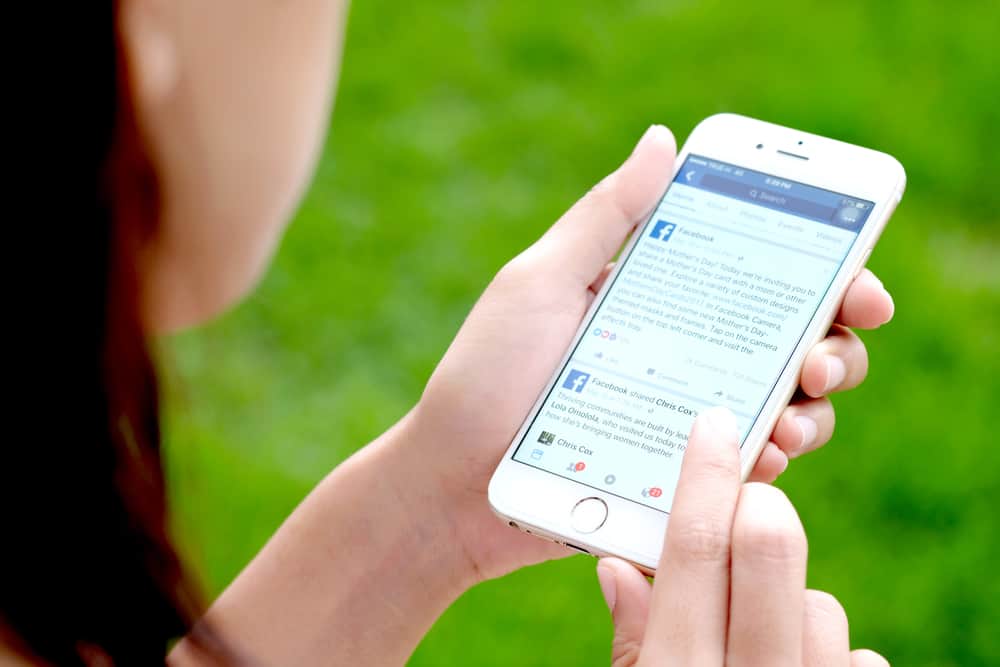 Are you the host of a Facebook event you want to cancel? Or maybe you're ready to delete an event you created for personal use.
Whatever the case, deleting a Facebook event is a pretty straightforward process.
To delete an event on Facebook, navigate to the event and tap the "Manage" button. Next, select "Edit" and tap the "Cancel event" button. Finally, choose "Delete event" and tap the "Confirm" button.
Remember that Facebook sends a notification to everyone who was invited and hasn't declined or removed themselves from the invite.
Meanwhile, this blog post will walk you through the steps to delete an event on Facebook. We'll also provide a few tips on how to avoid accidentally deleting an event or losing important information related to the event.
The Importance of Deleting Events
Like most people, you've probably created a Facebook event or two that you no longer need. Maybe it's an event for a party that got canceled or a meetup that didn't happen.
Whatever the reason, it's important to delete old events on Facebook to keep your account clean and organized.
So if you have any old events on Facebook that you don't need anymore, be sure to delete them! It only takes a few seconds and can make a big difference in your account management.
Basic Steps To Delete an Event on Facebook
If you've created an event on Facebook that you no longer want to host, you can delete it. Deleting an event is a permanent action, so make sure you don't want the event before you go through it.
Deleting a Facebook event is different on mobile apps and PCs. We will walk you through both.
Deleting a Facebook Event on PC
Here's how to delete an event on Facebook using your PC:
Navigate to Facebook on your favorite browser.
Click on "Events" in the left navigation.
Select "Your Events" on the left side.
Click the three dots in the top right corner of the event you wish to delete.
Select "Cancel Event."
Choose the "Delete Event" option.
Click the "Confirm" button.
Deleting a Facebook Event on Mobile App
Open the Facebook app on your mobile device.
Tap on the "Menu" tab in the bottom right corner.
Select "Events."
Select the event from the "Your events" section.
Tap on "Manage."
Select "Edit."
Tap the "Cancel event" button at the bottom.
Select the "Delete event" option.
Hit the "Confirm" button.
If you've created an event on Facebook, you can delete it anytime. However, when you delete an event, it permanently removes all information about that event, including posts, photos, and videos.            
Why You Should Delete Unnecessary Events 
Events are a great way to keep friends and family updated on what's going on in your life, but sometimes they can become a little overwhelming.
If you find yourself with too many events on your Facebook page, it might be time to delete some. Here are some reasons why you should delete unnecessary events.
Reason #1: They Take Up Space
Too many events can clutter your Facebook page and make finding the information you're looking for challenging. If you're not careful, your page can quickly become overloaded with event invitations and posts.
Deleting some of the events, you're no longer interested in will help to declutter your page and make it more manageable.
Reason #2: They Can Be Distracting
All those event notifications can be distracting, especially if you're trying to focus on other things. If you have a lot of events going on at once, it can be hard to keep track of them all.
By deleting some of the events, you can reduce the number of distractions and focus on the events that are most important to you.
Reason #3: They Can Be Overwhelming
Just like events can be distracting, they can also be overwhelming. If you're trying to juggle too many events, it can be tough to keep up with all the details.
By deleting some of the events, you can simplify your life and make it easier to manage.
Reason #4: They Might Not Be Relevant Anymore
Some events might not be relevant anymore, especially if they're for something already over. If you don't want to receive any more notifications about an event, it's probably best to delete it.
That way, you won't have to see it every time you log into Facebook, and you won't have to worry about forgetting about it.
Conclusion
We hope this guide has helped you figure out how to delete an event on Facebook. Check out our other Facebook-related articles if you have further questions about managing your events or anything else on Facebook.
Remember, if you ever need to delete an event, go to the event, find the "Cancel event" option, select "Delete event," and hit the confirm button.
FAQs
Do people get notified when I delete a Facebook event?
Yes, people who are in the event will receive notifications. When you remove someone from an event, they will not receive a notification. They will no longer receive messages or notifications from the event, and it will no longer appear in their calendar.
Can I edit a previous Facebook event?
Yes, you can. To do so, go to the "Events" section, click on "Your Events," select "Hosting," and tap the "Past" option. After that, open the event and tap the "Edit" button. Finally, make your changes to the event and hit the save button.