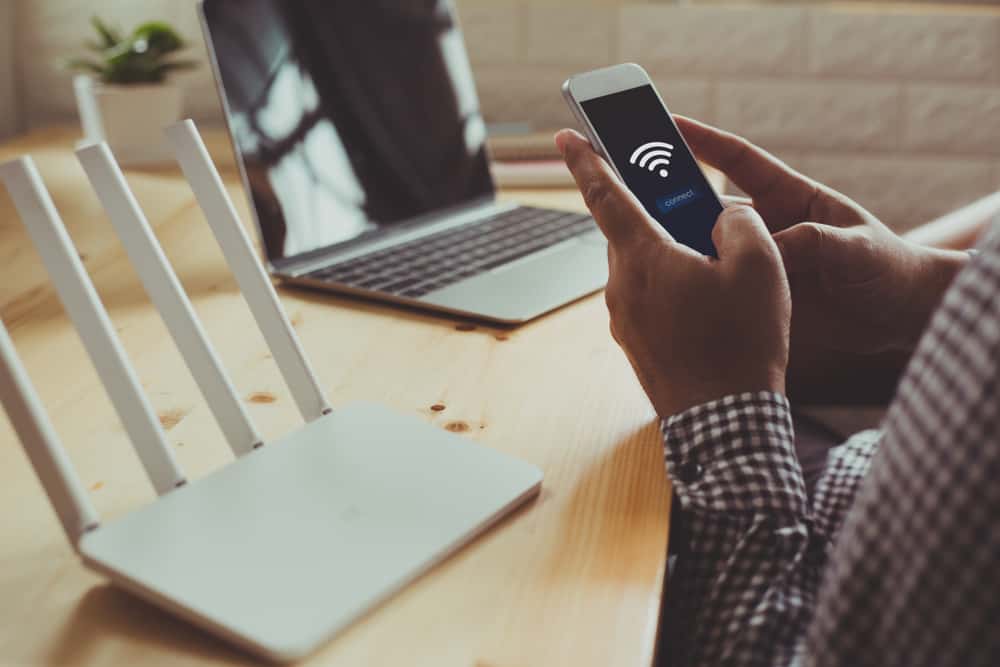 TikTok can become easily addictive with the myriad of content that goes on the platform daily. The average time spent by the average person on TikTok is about 75 minutes each time they open the app. If you're on a paid mobile data connection, this can be costly for you. However, on your WiFi router, addiction can be a problem you can curb.
The steps to blocking TikTok on your WiFi router include adding an openDNS IP address, creating a free OpenDNS home account, configuring the router's IP address, and then blocking TikTok's domain names. You'll need a router with DNS support, excellent internet connectivity, and an OpenDNS home account to make this happen.
All you need to achieve blocking TikTok successfully on your router is clearly explained in this article.
An OpenDNS Account To Block Your TikTok on a Router
Before you embark on these steps, you should note that the process will only work if the smartphone with TikTok is connected to the WiFi router. Using mobile data won't work as you won't be allowed to go through the settings of the OpenDNS content filter. Once the device is connected, you can proceed with the first step.
The first step is to add an OpenDNS IP address to your router. An OpenDNS lets you extend a Domain Name System (DNS) by applying features to protect you from phishing and filter connections. In addition, the OpenDNS enables you to block and track the incoming and outcoming flow of all the network's requests.
How To Add an OpenDNS IP Address to Your WiFi Router
To add an OpenDNS IP address to the WiFi router, you have to log in to the admin portal of the WiFi router and access the DNS settings. Major network router manufacturers support DNS settings; regardless of the local router device, you can access the admin area.
In the DNS settings, open your IPV4 address or the IPV5 address.
You need to change the settings from automatic to manual and enter the following addresses in DNS 1 and 2.
In DNS 1's box, enter the address 208.67.222.222 and 208.67.220.220.
Then, apply the changes by restarting your router and waiting a few minutes for the changes to commit.
When you've saved these settings, access a welcome OpenDNS page to confirm your configuration succeeds. This saving will also mean your internet network is safer, smarter, and faster. The next step is to create a free OpenDNS home account.
How To Create a Free OpenDNS Account
Access the OpenDNS homepage to create a free account from your mobile phone or desktop.
On the sign-up page, fill in the necessary details to create an account.
Tap "Get a free account."
Once you do, you'll get a message in your email to confirm your email and then sign in to your OpenDNS dashboard.
The next step is to configure your router's IP address in OpenDNS
How To Configure Your Router's IP Address in OpenDNS
When you've signed in to your OpenDNS dashboard:
Switch to the tab tagged Settings, and you'll be presented with two options.
The first option is to create or add a network with an already-filled IP address and settings. You'll see the default address of your ISP provider and an "Add a network" tab beneath it.
This will add the custom address you added before, and your ISP network IP will map with the OpenDNS service. If your ISP applies the dynamic IP addresses, you can allow an OpenDNS program that updates, renewing the network with new dynamic IP addresses. The next step is to block TikTok's domain names.
How To Block TikTok's Domain Names
When the network's IP address is mapped in OpenDNS, you can add a list of TikTok domains to block.
This is done in the settings of the web content filtering.
Next, click the mentioned IP address in "Your networks" to open the WiFi network. This will then take you to Web content filtering.
Add each of the domain names of TikTok to the manage individual domains and select "Always block" for each of them from the dropdown menu. The TikTok domain names to add are:

Log.tiktokv.com
P16-tiktokcdn-com.akamatized.net
Ib.tiktokv.com
app. H2.tiktoktv.com
V16a.tiktokcn.com
There are eight more TikTok domain names that you should add to the list, and you can get them by googling them. Also, keep yourself updated with TikTok's domain names so you can always completely block the social platform. So, ensure you bookmark it so that you can revisit it easily.
How To Enable Stats and Logs
When you've blocked all the domain names in the above-listed step:
You should allow stats and logs to be recorded in your OpenDNS. The option to enable this can be found in the Web content filtering.
Tick the checkbox beside the stats and logs option.
Once you've allowed this and blocked every available TikTok domain name, wait for the Open DNS for a while for the changes to apply. You can wait up to an hour or more for the changes to apply. You can keep opening the app to confirm if your settings are saved successfully. This is done by opening the app and seeing that no videos are playing.
It could also be a connection error even though your WiFi works fine for everything else.
Conclusion
Follow these steps through, and you'll have your TikTok blocked from your device or any other mobile device that connects to your WiFi network. You can effectively curb addiction to TikTok with this method (If that's why you're blocking it). Most importantly, ensure you update the domain names every other week to enforce the block entirely.