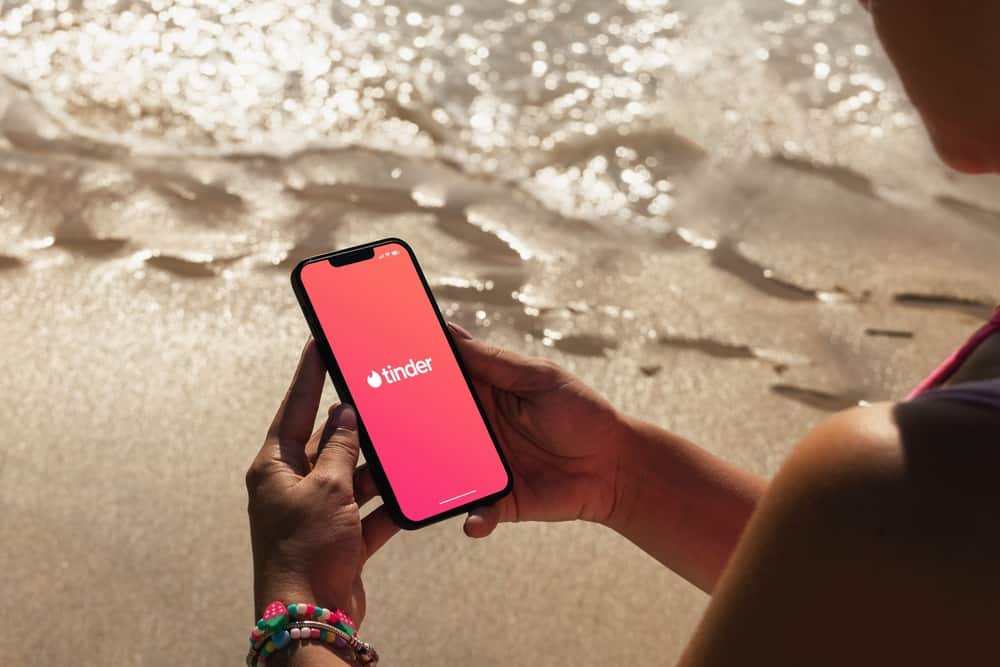 Tinder is a loved dating platform with millions of users. You can view someone's profile, bio, and interest while dating online for free, and if lucky, you can meet up with someone.
To find a match, people post their pictures, but Tinder has offered a solution to link an Instagram account to Tinder. With that, someone can view your Instagram photos on Tinder.
To add Instagram to Tinder, you must first have active accounts on both platforms. Next, open the Tinder app and navigate to your profile. Under the edit profile, locate the "Connect Instagram" button and follow the on-screen instructions to link your Instagram account with Tinder. Once connected, someone can view your recent Instagram photos from Tinder.
This guide covers the reasons why you should add your Instagram to Tinder. Further, it discusses what happens when you connect Instagram to Tinder and the steps of connecting and removing Instagram from Tinder. With that being said, let's dive in.
Should You Link Instagram to Tinder?
Everyone on Tinder is trying to find their match. If you are okay with your potential match seeing your Instagram posts and getting to know more details about you before meeting them, adding Instagram is a good idea.
Besides, someone can view your Instagram feeds and even follow you on Instagram to see what you post if you have a public account.
If you feel you should first know your match or meet them before getting to the extreme of them learning more details about your Instagram account, you shouldn't rush to connect it. Moreover, if you are concerned about privacy, you should consider keeping the two platforms separate.
Ultimately, it's upon you whether you choose to link your Instagram account to Tinder or not. But here's the kicker; if you are unsure, let's discuss what happens after linking the two platforms to help make the decision.
What Happens After Linking Instagram to Tinder?
Once you add Instagram to Tinder, anyone viewing your profile will access your 34 most recent pictures on Instagram. Besides, your match can access your Instagram account; if it's public, they can view all your posts.
Note that the recent pictures will still appear even if your account is private, but if they directly access your Instagram, they won't see your pictures. Tinder creates a clickable link to your Instagram account, and people on Tinder can stalk you before matching you to get more details about you and confirm your account isn't fake.
Lastly, by accessing your Instagram account via Tinder, someone can track your other social networks if you've added their details on your Instagram.
How To Add Instagram to Tinder
Linking Instagram to Tinder is only possible on iOS and Android apps. Even if you access your Tinder account via a browser on a computer, you can't link the two platforms via the browser.
To add Instagram to Tinder, follow the step below:
Open your Tinder app and access your account on the app.
Click on your profile icon to access the settings.
Click the "Edit Info" button. It has a pencil icon.
Scroll down and under the "Show My Instagram Photos", click the "Connect Instagram" button in red.
On the next screen, the Instagram login will appear.
Enter your Instagram credentials to authenticate Tinder to access your Instagram account.
An information screen will appear, confirming what is about to happen.
Read it through and click the "Authorize" button.
Once authorized, you will be taken back to Tinder, and your Instagram account will now be connected to Tinder.
Anyone viewing your Tinder profile will note that you've linked it with your Instagram account and can use the available link to access your Instagram account.
How To Remove Instagram from Tinder
What if I no longer want people to access my Instagram profile via Tinder? You can disconnect Instagram from Tinder, and people won't have a means of accessing your Instagram posts unless you are friends on Instagram.
Follow the steps below to remove Instagram from Tinder:
Open the Tinder app and access your account.
Click on your profile icon.
Tap the "Edit Info" button.
Scroll down and click the "Disconnect" button under Instagram Photos.
Click the "OK" button to confirm disconnecting your Instagram from Tinder.
Tinder will no longer have access to your Instagram account or posts.
Conclusion
On Tinder, you can meet your match, and while dating, it's common for people to stalk each other's profiles.
We've seen how you can add your Instagram account to your Tinder app, and anyone who views your Tinder profile can get the link to your Instagram and access your recent photos.
Furthermore, we've seen how to disconnect the two platforms.