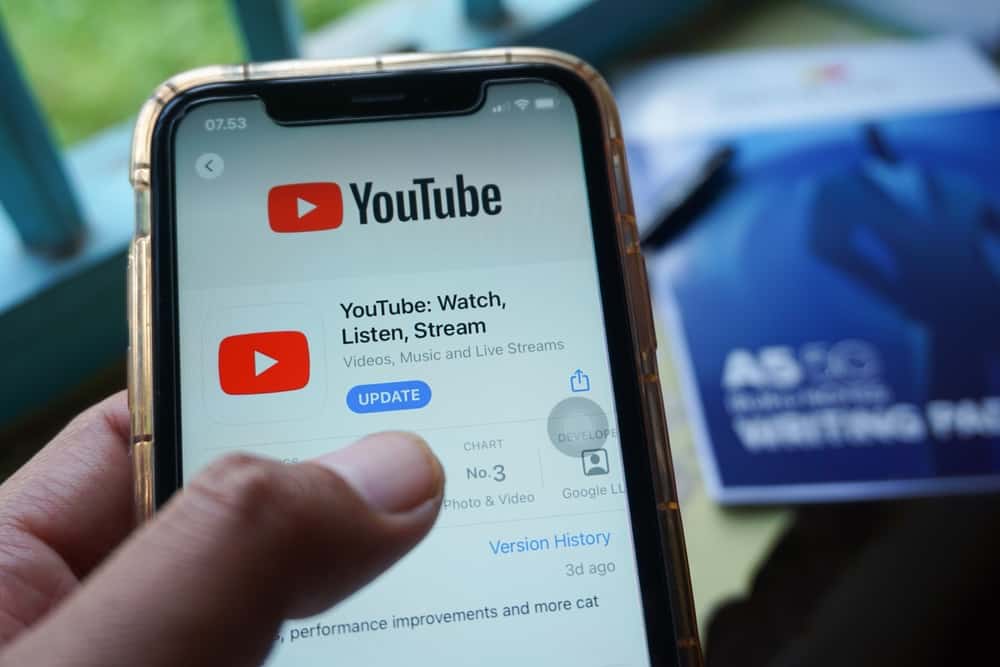 Every now and then, you must come across music that you want to save on your devices to access anytime without the internet.
Platforms like Apple Music, Spotify, and YouTube Music have made it easier for you to download songs, whole albums, and even your entire playlist. Unfortunately, to enjoy these perks, you must pay their subscription fees.
So, if you come across any music you enjoy, find it on YouTube and employ our tactics to save that audio for offline listening any time. So, the question is, how to save audio from YouTube?
First, convert the video into an MP3 audio. For that, use any converter website like "YTMP3 Converter" on your browser. Similarly, you can use third-party apps like "4K Video Downloader" and "VideoHunter" on your computer and Android phone to save audio from YouTube. Lastly, download the video/audio using YouTube Premium.
This is the complete guide to help you navigate all the options based on your devices to save audio from YouTube. Let's dive in and explore more in-depth.
Method #1: Third-Party Website
It is the easiest way to extract any audio from any YouTube video and convert it into MP3 to listen offline. Additionally, this will work on your computer and even mobile phones.
There are tons of websites that you can try, and nearly all of them require the same steps. Let us take an example of YTMP3 (YouTube to MP3 Converter) to help you understand the function.
You can try other websites like Dirty and Motionbox as well.
These websites are very suspicious and often malicious.
On Computer
Open the YouTube website on your browser.
Find the song that you want to download and copy its URL from the address bar.
Now, navigate to any website that converts YouTube to MP3. We are using YTMP3.
Paste the above-copied link in the space provided and click the "Convert" button.
Now, click on the "Download" button.
Now, you can click on the downloaded audio and listen to it anytime you like offline.
On Mobile
Launch the YouTube app on your device.
Find the audio you want to download, and tap the "Share" button next to it to copy its link.
Open YTMP3 on your mobile browser.
Now, paste this link into the YTMP3 Converter.
Tap "Convert" and then hit the "Download" button.
After the download, the steps for Android and iOS will be different.
Android users should follow these steps:
Tap on "Open" in the pop-up after the download is finished.
A new window will open with the player. Tap the three dots next to the player and select "Download."
Now, navigate from "My Files" to "Audio Files."
Find the audio downloaded and play offline as many times as you like.
iOS users can follow this route:
After the download finishes, click "Open in" next to the downloaded file.
Select the "Open in Downloads" option.
Now, find the audio downloaded and play it offline as many times as you like.
Additionally, you can save it to "Files" and share the audio with anyone.
The downside of this method is that most of these sites are unsafe. Additionally, copyright-protected songs do not open on most of these sites. Another irritating thing is that you will be unnecessarily redirected to different links.
Method #2: Third-Party App
You can use any application to perform this task. Let's use 4K Video Downloader, which will work on your computer (Windows and Mac) and an Android device.
Alternatively, you can use iTubeGo, which also works perfectly fine.
Download the 4K Video Downloader desktop app by navigating to its website and following the on-screen instructions.

NB! Make sure to select the right product based on your device.

After app installation, access YouTube and copy the URL of the song you want to download.
Launch the 4K Video Downloader app and click "Paste Link" to paste the link copied above.
The download will automatically begin. Once completed, click on the "three-dots" next to the downloaded audio and select "Show in Folder."
Find the audio and play it in your default audio player to enjoy it offline.
Similarly, Android users can find many apps in the Google Play Store to convert YouTube videos to MP3 audio for offline access.
Let's take an example of the "Video Hunter" app.
After the download, launch the app.
Find and copy the YouTube video link and paste it here in the space provided.
Now, tap the "Download" button and select the download options (Audio/Video) from the given choices.
Once the download is complete, you can find it in the "Finished" tab under "Download" in the app.

You can also find it in your "My Files" folder under the "VideoHunter" folder.
For iOS users, it is hard to find any app that does the trick of converting YouTube videos to offline audio from the App Store.
You can download the audio on your computer using the above methods and get it on your Google Drive or iCloud to enjoy it on your iPhone.
These apps may be filled with unnecessary ads, which can irritate.
Method #3: YouTube Premium
It is the official and safest method without irritating ads or unwanted links. You can download any video from the YouTube app, and it will be played offline in the app for you.
Simply get a YouTube Premium subscription, find the video you want to download, and download it to watch it offline anytime for up to 30 days.
Final Thoughts
Music is the food for the soul, and YouTube is one of the cheapest and finest places to find this food.
You can even download the audio of this music by extracting and converting the YouTube video to MP3 audio to listen to it anytime you want offline with our complete guide.
So, follow our guide based on your device and enjoy your favorite music offline with your pals or alone to feel rejuvenated and ready to take over the world.