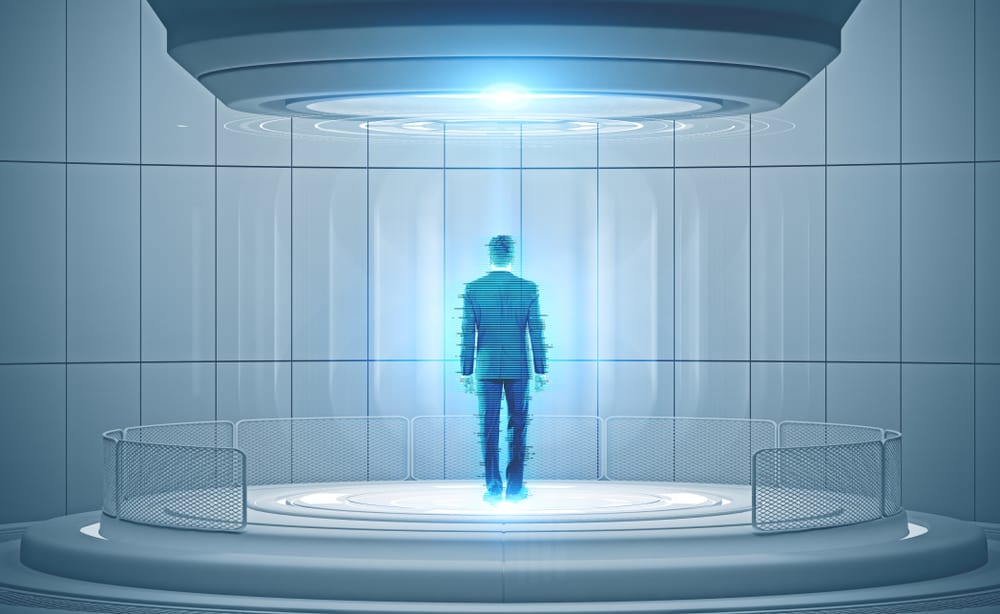 TikTok offers thousands of filters and effects to amp up your videos and transform them into some work of art. These innovative effects are part of the appeal of TikTok among the young generation. TikTok offers some world-class accessories to make your videos more fun and aesthetically appealing.
Due to its mass appeal, TikTok possesses a great deal of influence. Once a trend starts on TikTok, everybody hops on the bandwagon and makes sure to try it. One such trend is 'Teleport,' which is easier to use than it sounds.
The Teleport effect, launched in 2020 amidst the pandemic, enabled users to transport themselves virtually to the destinations of their dreams. So how can you use the Teleport effect on TikTok?
You must search for "Teleport" in your "Effects" section, select it, select any picture from the gallery and start recording your video. Next, when you are ready, make some hand gesture on the screen – you will disappear from the screen and reappear with the chosen picture in the background.
Please keep reading to learn more about the Teleport effect and how to use it while filming your videos.
The Teleport Effect on TikTok
Whenever I scroll my TikTok, I get amazed at the endless possibilities TikTok offers. Every little element on TikTok blends perfectly to make our content unique and entertaining.
TikTok effects and filters add the needed zing to our videos and take them to the next level. TikTok Effects add details and extra oomph to your content. Plus, these effects are simple to use, so they fit perfectly in the user-friendly model of TikTok.
Speaking of TikTok effects, there are thousands of them available on TikTok. The one we are interested in is Teleport.
TikTok introduced the Teleport effect in 2020, which became an instant hit. Many videos surfaced using this effect. The most popular video was of Stranger Things actress Millie Bobby Brown, making this trend a smash-hit.  
How To Use the Teleport Effect?
Follow these straightforward steps to use the Teleport effect on TikTok:
Launch the TikTok app on your mobile device.
Tap the "+" button at the bottom.
Tap on the "Effects" option on the bottom left.
Tap the search icon and search for "Teleport."
Tap on the little plus icon that will take you to your gallery to choose a picture.
After selecting an image, hit the record button to record the video.
When you want to teleport, show your hand to the screen or wave (any hand gesture to the screen).
Now, you will disappear and reappear with the picture you selected before as your background.
After creating the video, you can add further pizzazz (filters, music, text, etc.). 
You can save it to draft or post it anywhere on TikTok or other social media platforms.
You can also search the teleport effect on the Search icon on your For You Page.
Similarly, you can use this effect from another video. Tap the Effect name tag below the user's name on the video. You can save the effect to favorites or use it right away when you tap it.
Now, with this filter, with a little hand gesture, you can make it to Paris, Venice, or Santorini (virtually, of course!).
The teleport trend became popular on TikTok during the pandemic as people were in quarantine. It allowed people to fulfill their imaginations of traveling the world virtually.
If you do not select any background picture from the gallery, then Teleport has its own set of locations to transport you to.
Other Fun Ways People Created Videos Using This Filter
Some people have also used this to make videos for the celebrity look alike trend. Here, they transported themselves and reappeared with a celebrity (they think) resembled them with a text saying things like, 'apparently this effect tells you your celebrity look alike!'
Others went overboard and created videos saying other fun things like this effect tells you where you will be in 5 years or the reason why your parents find you disappointing.
You can use this filter as creatively as possible; the sky's the limit!
You can check the work of other TikTokers and take some inspiration, mix and match and create your work of art.
The Bottom Line
TikTok offers fantastic effects and filters for users to up their game. One such effect is Teleport. Teleport trends made it during the pandemic situation, which gave users a distraction from all the travel restrictions by transporting them to their favorite places virtually.
You only have to access this effect by searching for it. When you find it, select it, add a picture from your gallery, start recording your video, and show your hand to the screen when you are ready.
Now, you will disappear and reappear with a picture you selected in the background.