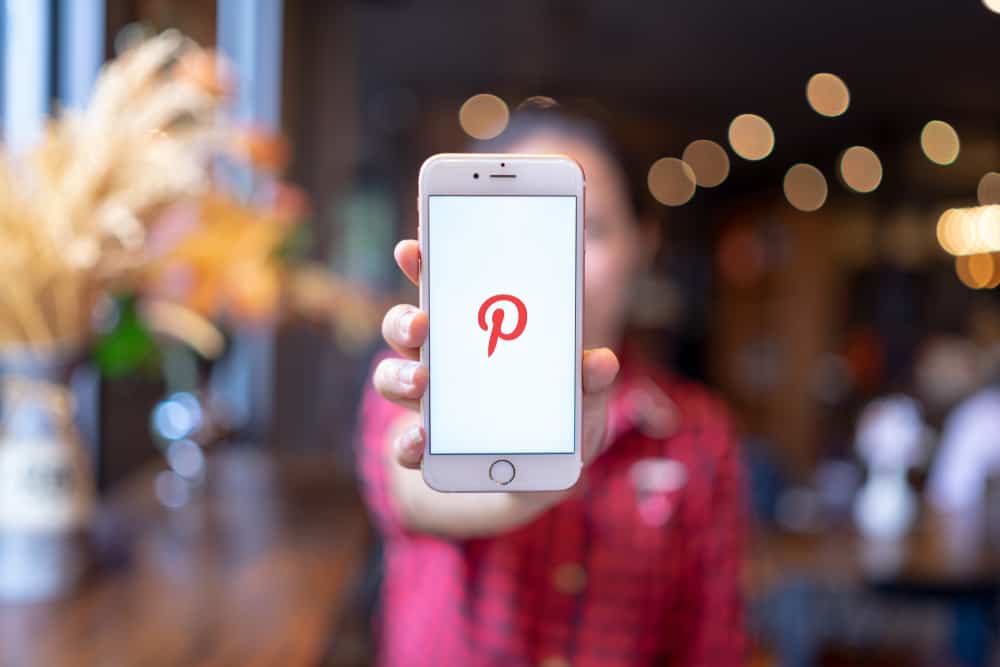 The beauty of Instagram is that it is among the leading social media platforms. If you grow your audience, you can easily get the attention of influencers, brands, and other endorsements.
The issue is how you grow your Instagram account, especially since the competition between brands is currently at its peak.
Do you know Pinterest is an excellent option for growing your account?
Pinterest is an excellent solution for driving traffic to your Instagram account and can help boost your audience easily. The trick is how well you utilize Pinterest to grow your account. Common ways include using keywords, focusing on quality, pinning your Instagram content on Pinterest, reposting your Instagram Stories, and much more.
If you have no idea how to grow your Instagram account using Pinterest, this guide got your back. We will cover various ways of utilizing Pinterest to drive back traffic that ultimately boost your Instagram account. Also, we will discuss the tips and tricks of each method and conclude with the common critical questions that users ask. Let's dive in!
Why Use Pinterest to Grow Instagram Account?
Pinterest is a link-friendly platform, and most visitors make purchases thanks to the content they see on the platform. Therefore, if an Instagram account can tap into the extensive and engaged customer base offered by Pinterest, it can channel the purchases back to its Instagram account.
Besides, Pinterest is a search engine, and if you can share your posts on the platform with links to your Instagram account, visitors will get redirected to your page. In that case, they can follow you and engage with your brand.
The bottom line is that Pinterest is reliable and excellent at exposing your Instagram account, and while achieving that, you should focus on growing the account.
Luckily, we will discuss the various ways of tapping on Pinterest to expose and grow your Instagram account. Stick around.
How To Grow an Instagram Account Using Pinterest
You probably already have a content list for your Instagram account, right? Or maybe you are already creating content but not getting your desired audience.
It's time your content reaches more people, and we will achieve that using Pinterest.
Tip #1: Share Your Instagram Content on Pinterest
It is the easiest and first thing you should do. Here, the catch is the many users that visit Pinterest before making a purchase decision. You need to tap into that customer base to ensure part of what they encounter on their search is your content, and when they do, they get a reason to want to know more about your content.
The question is, how best should you share your Instagram content on Pinterest? There are various tricks for that.
First, repost the Instagram content to Pinterest. You can share the entire photo for your content or a section. Alternatively, create a Canva describing your content with a link to your Instagram and upload it on Pinterest.
Alternatively, once you've created your Instagram Story, download it to your phone. Next, open your Pinterest account and upload the same as a Pinterest pin. The trick involves ensuring you link back to your Instagram page by adding the Instagram post's URL to the website field on Pinterest. Furthermore, add keywords in the pin description to help rank your content.
Tip #2: Utilize Your IGTV Videos
As a content creator, you probably create IGTV videos on Instagram. If so, once you make a video, share it on Pinterest by creating a pin for it using the steps below:
Open your Pinterest app and log into your account.
Click the plus (+) sign.
Choose the "Create Pin" option.
From the options, select "Video".
Lastly, upload your IGTV video.
Also, under the website field, add the link to your Instagram account, and in the "Board" section, either create a new board or link it to an existing and relevant board matching the designed pin. As noted earlier, add keywords in the description section.
Tip #3: Utilize SEO
Pinterest shows content based on how best they rank and match the user search.
Therefore, for your Pinterest account to be viewed, you must optimize it using relevant keywords. Here's the deal; ensure all your pin descriptions and board titles are optimized with keywords that help people land your account.
Tip #4: Add Your Instagram Handle to Your Pinterest Bio
If you have a website on Pinterest, you don't have to add your Instagram URL. Instead, you can include your Instagram handle so that anyone visiting your Pinterest account will easily see your handle, which they can use to find you on Instagram.
Tip #5: Add Call to Actions
Adding your Instagram handle is one thing, but giving people a reason to follow you is another. A call to action helps give people reasons to follow you.
A phrase like, "Want to get daily vegan recipes? Check out my Instagram highlights @myhandle," will attract more people to your Instagram account.
Tip #6: Focus on Quality
Pinterest stands out for the content infographics, imagery, and visual quality. People are attracted to quality, and if you use optimized and quality graphics, they get a reason to click and follow your content.
Conclusion
Pinterest and Instagram both have massive visitors.
If you can tap into Pinterest, you can easily redirect traffic to your Instagram account, consequentially growing it.
We've covered the six best ways of utilizing Pinterest, and with the discussed methods, you will soon notice changes and growth on your Instagram account.
Frequently Asked Questions
Can I grow my Instagram account using Pinterest?
Yes, you can. Using the six ways covered in this article, you can drive more traffic to your account and easily grow your account and brand.
Should I use Pinterest with my Instagram account?
Yes, you should. If you want to reach more viewers for your content, Pinterest is your best choice. With Pinterest, you will get more traffic to your site and potential buyers or viewers for your content.