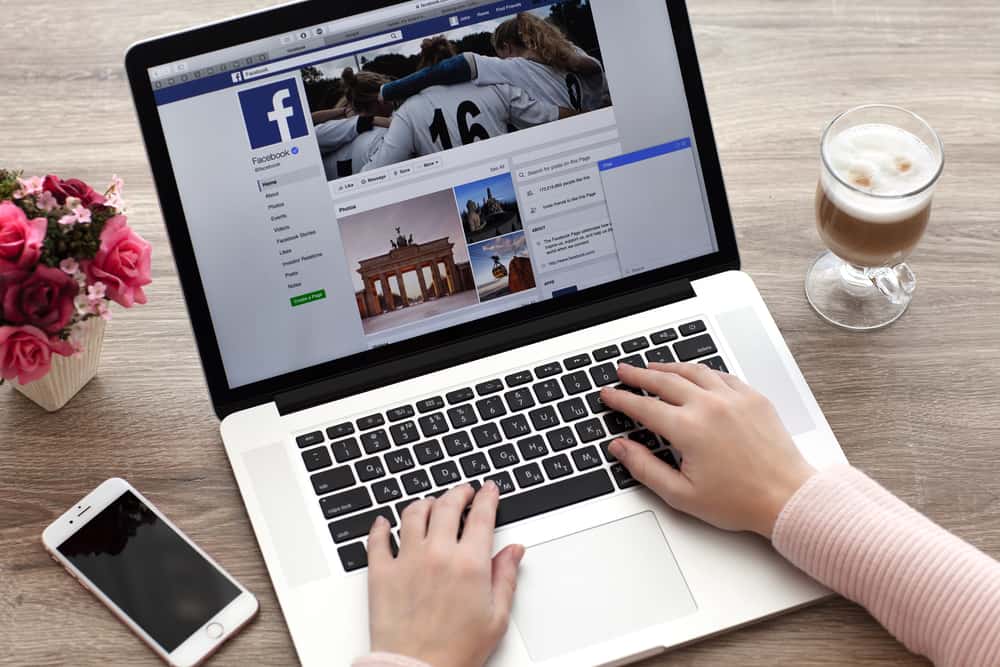 As the world changed and instant messaging has become such an indispensable part of our lives, Facebook decided to bring critical transformations in its Messenger platform, along with acquiring the biggest messaging platform, WhatsApp.
Talking about instant messaging platforms, Facebook brought crucial changes in Messenger and continues to do so even today. Lately, many Facebook users have gushed to various forums and communities complaining that whenever they try to open Messenger on the desktop, it opens in a new tab instead of opening in Facebook as a pop-up.
Do you want to know why this is happening?
There is no definite answer, as we can give a theory based on various discussion boards and our understanding. We think Facebook wants users to consider Messenger a separate product imperative for a complete Facebook experience. Then, Messenger has become a big social media platform in itself, with almost a billion users. So, it wants to capitalize on Messenger's success as well.
There is no definite answer, as Facebook has not come up with any explanation, so we can only give you a logical explanation based on our understanding. Keep reading to understand why Messenger opens in a new tab instead of opening as a pop-up on the Facebook site.
Little Back Story & Facts on Messenger
Once developed as a Facebook Chat feature in 2008, Messenger has undergone crucial transformations over the years. Today, Messenger is the third-biggest instant messaging platform after WhatsApp and WeChat, with 988 million monthly active users. 
Messenger was always part of Facebook. Later, Facebook decided to let Messenger fly on its own alone. Facebook launched standalone Messenger apps for iOS and Android in 2011.
After the launch of these apps, nobody can access messages in the Facebook app on mobile devices. Still today, you can see a little messages icon on your Facebook app in the top right corner.
The irony is that if you click on it, it will not open your messages, instead will ask you to download the Messenger app.
We know how Facebook urges us to download its Messenger app by not allowing us to peep at any feature of Messenger.
Frankly, if you have not downloaded the app, you should! It is because Facebook brought various alterations and made it on par with WhatsApp (again, Facebook's product).
Facebook is the most popular platform, with 2.93 billion monthly active users, followed by YouTube (2.55 billion MAUs and WhatsApp (2 billion MAUs).
Many Facebook users have complained on various forums, communities, and platforms that whenever they tried to open Messenger, a new tab opened with a link to messenger.com.
See people struggling to make out Facebook's sense of it in this Reddit thread.
Possible Reason Behind Why Facebook Desktop Redirects to Messenger Website
It is not prevalent, but a few Facebook users have been experiencing this issue. Before we begin, you should note that in 2015, Facebook launched a separate Messenger site (messenger.com). So, with a different website and apps, you do not need the help of Facebook to open Messenger. 
Though you still need a Facebook account to access Messenger.
What the selected group of users has been experiencing in almost the past two years is that whenever they click on the messages icon on the top right of the Facebook website, it opens a new tab. In this new tab, the Messenger website opens.
So, many people came up with their theories behind Facebook's little game. 
I think the aptest one is that Facebook wants to separate the Messenger section on desktop as well, like on mobile devices. 
Think about it, Facebook launched the Facebook app, right? Initially, you did not have to download the Messenger app, as you could still access messages on the Facebook app. Then, Facebook made it mandatory for users to download the Messenger app, or else they could not see these messages.
So, it sells two products to you simultaneously by making both co-dependent.
Similarly, Facebook wants you to consider Messenger now a completely separate product. Facebook is a corporation, and any corporation wants it to sell its products.
Though Messenger started as part of Facebook, it has become the 7th biggest social media platform. So, it is unjust to treat it as a neglected sibling of Facebook when it has a massive community of almost a billion active users.
It has made it mandatory for you to go to the Messenger app and slowly make ways for you to open the Messenger website to generate more traffic there. 
Otherwise, what's the point of launching a separate website when the feature worked perfectly under the Facebook site?
Facebook wants you to treat Messenger as a separate thing where you can enjoy your time without being distracted by your running Facebook feed in the background. Go to the Messenger website and have a business or personal conversation without Facebook distractions.
That is why it is testing the waters and trying this whole thing on a few people. 
Another fascinating thing is that Facebook launched the Windows App for Messenger in 2020. So, I am sure after a few years; it will ask you to download the Messenger app to view your messages on your desktop too.
Nobody Knows What Facebook Is Thinking
Tbh nobody knows what Facebook is thinking when it opens Messenger on a new tab for a few people instead of opening it as a pop-up on the Facebook website.
Like many, we have presented you with our theories. What's your take on this subject, do let us know!