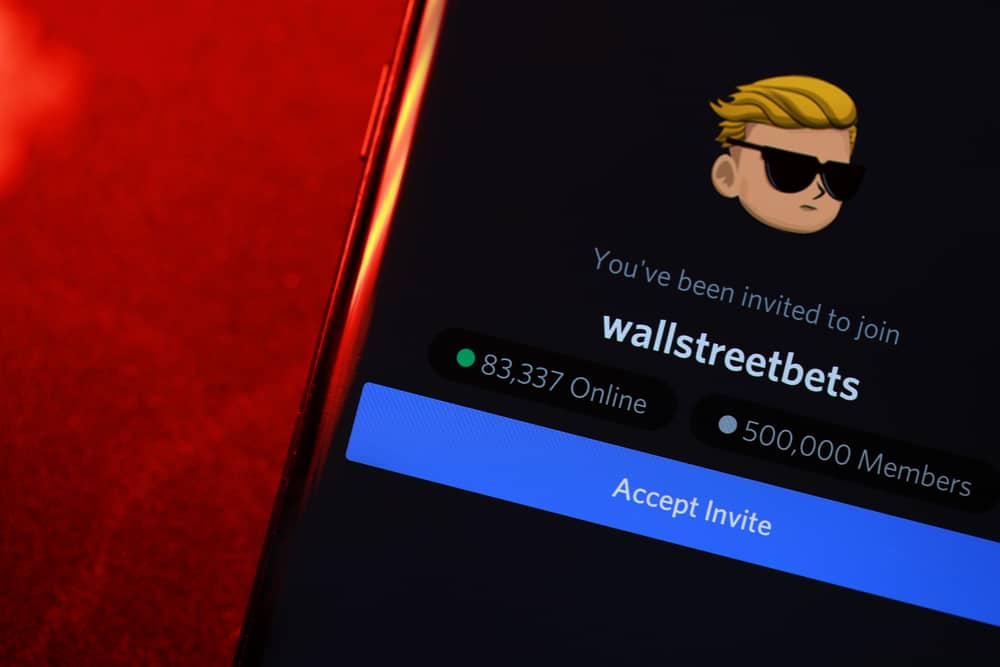 If you love to hang out with your friends, watch movies, or play games virtually, then Discord is your place to be.
Discord allows you to create communities around any topic or niche, from gaming, NFT, crypto, entertainment, and much more. You can also join servers to enjoy the content and make friends.
To do all that, you must find Discord servers to join them. If you are a newbie and just got your Discord account and now have no clue where to find servers to join, we can help you.
So, how can you find random Discord servers to join?
You can find any Discord server through the following ways:
– Discord servers directory or discovery section
– Third-party Discord servers repository websites
– Other social media platforms
– Gaming and streaming platforms
– Word-of-mouth
Discord is a superb place to find communities around subjects that you enjoy the most. So, if you wonder how to find these communities or servers, keep reading our article!
Different Ways To Find Discord Servers
If you have just joined Discord after hearing a lot about it at your school or work, welcome aboard! There is so much fun waiting for you if you hang tight.
On Discord servers, you can chat with people on text channels and voice or video calls. You can stream your game or host a watch party on voice channels.
You can even make money from your Discord servers.
There are different ways you can find servers on Discord. Let's discuss them one by one.
Method #1: Discord Server Directory | Server Discovery Feature
Discord makes it easy for users to find Discord servers. There are tons of Discord servers that you can join depending on your taste.
With Discord discover, you can explore various servers under different categories, from gaming, music, education, science & tech, and entertainment — to name a few.
Plus, you can find the featured communities that are the most popular servers. Alternatively, you can search for any community.
The Discord Server Discovery feature is only available on the Discord desktop.
To find the Discord server from Discord server discovery, follow these steps:
Launch Discord on your PC.
Click on the "Explore Public Servers" option (compass icon) at the panel on your left.
Under "Home," you can find all the featured popular communities hand-picked by Discord. 
You can tap on any category to find servers related to it. Alternatively, using the search bar, you can also enter the keyword to find the related server.
After finding the desired community, click on it.
Click the "Join [server's name]" button to join.
Before joining, you might require to complete other steps (depending on the community).
Method #2: Discord Servers Online Directories 
Online directories are another way to explore Discord servers. Since you cannot find the built-in Discord server directory in Discord mobile, using any third-party directory can come in handy for you.
You have to navigate to the desired server website on your browser to explore the server listing.
Some of the popular online repository websites are the following:
Disboard — it has an extensive catalog of servers under various categories. Simply sign in to your Discord account, search for the Discord server, and join directly. You can even see community reviews on servers.
DiscordServers — you can search for Discord servers by expanding any shown category for the related server options. Alternatively, you can search any server by keyword search.
DiscordMe — it also has thousands of Discord servers to explore and add by logging into your Discord account.
Method #3: Other Ways Around
Some other ways to find Discord servers include the following:
You can also join a server, particularly a private one, via a server invitation.
Social media is one of the most active ways to find Discord servers. The server owners love to share their communities' links on their other social networks to generate traffic.
Other sources are Facebook groups, Reddit, gaming forums and discussion boards, and gaming and streaming-related platforms like Twitch, Steam, and others.
Lastly, you can also find servers to join on the recommendation of your friends or other community members.
Good To Know
Generally, Twitch and YouTube streamers give their Discord server accounts links to find them on Discord.
Round Up
Discord servers are the places to find like-minded people to chat and collaborate with.
You can enjoy conversations, watch live streams, play games and music, and have all the fun with your friends or other community members on Discord text and voice channels.
To enjoy all this, you must find the servers of your interests. You can get an extensive catalog of Discord communities under its built-in directory or servers discovery section.
Additionally, you can find them through online third-party repository websites like DiscordMe and others. Besides, invitation links, social media, and friends' recommendations are alternate ways to find Discord servers.