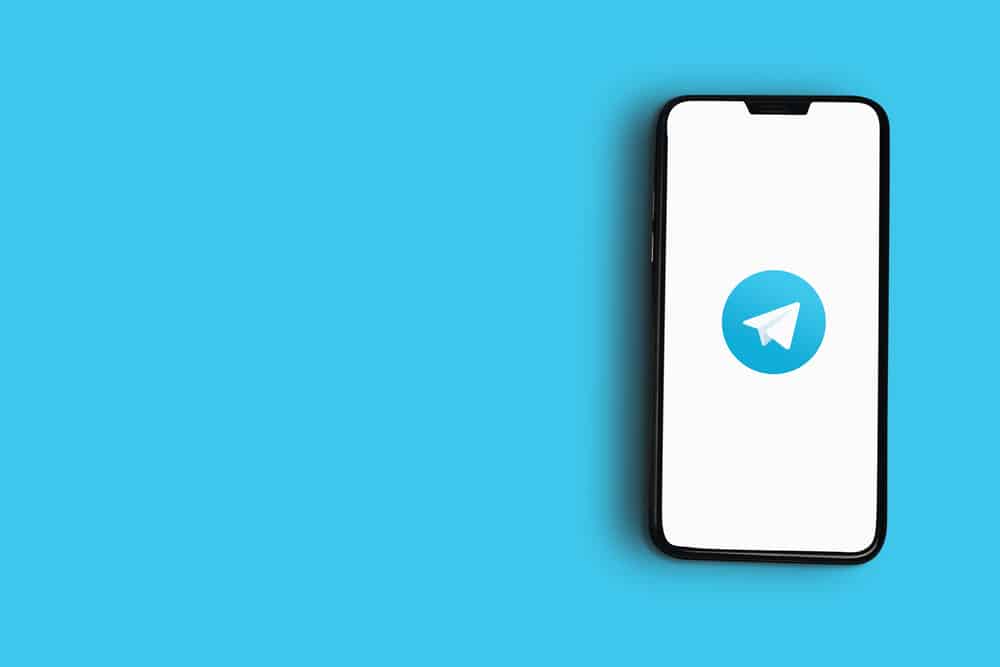 Generally, your phone's cache stores data or small pieces of information that your apps and web browser use to speed up performance.
Unlike other social apps, Telegram takes little to no space on your phone, no matter how consistently you visit the app.
Nonetheless, you may need to eliminate the Telegram cache from your iPhone to create more space. So, how can you do that?
To clear the Telegram cache on your iPhone, follow these steps:
1. Navigate to Telegram settings.
2. Select "Data and Storage."
3. Tap on "Storage Usage."
4. Tap on "Clear Entire Cache."
Knowing when to delete the Telegram cache can help you enjoy your chats and media content better. Besides this, there are other ways to keep your Telegram cache minimum.
Thankfully, this guide explains everything you need to know about Telegram cache and the easiest way to clear it on iPhone. Read to the end to find out more.
The Role of Cache on Your Phone
Have you ever noticed that it takes longer to open some websites than others? The source of this situation can be traced to your phone cache. So what is cache?
The cache contains data, such as files, images, scripts, and other multimedia, saved on your device after visiting a website or opening it for the first time.
This cached data is then used to collect information about the app or website every time you revisit, reducing load time.
Without a cache, your phone would have to reload images and other media elements every time you accessed them. This can be inefficient and time-wasting.
Your phone stores cache for many apps you visit so that it opens quickly when you revisit. Although cached files are essential for the speed of browsing and ease of opening an app, it has some disadvantages.
First, the cache can become corrupted, leading to less effective performance. Also, it can lead to overload, taking more storage space that could be useful for other things.
You don't need to clear your cache every time, but cleaning it occasionally can help.
Telegram is an app many people choose because of its numerous advantages over others. For example, it allows you to send and receive up to 2 GB of files, including stickers, music, links, GIFs, and much more.
Also, it permits you to edit a message, schedule a message to be sent and use bots in group chats.
Your Telegram cache helps the app load faster by keeping temporary files of your activities instead of loading them from the app each time you open it.
Even though Telegram claims the app uses little to zero storage on your phone, the cached data can fill up your phone's storage.
If you use an iPhone, you know every little space on your phone is very important. With the amount of data you can send and receive on Telegram, you may need to learn how to clear Telegram Cache on your phone.
Clearing Telegram Cache on Your iPhone
The process of clearing the telegram cache on your iPhone is straightforward. Only some applications allow it, but clearing the caches can improve the overall performance of your device.
This is particularly important if you have limited storage on your iPhone. Here is how to clear the Telegram cache on your iPhone:
Open the Telegram app on your iPhone.
Tap "Settings" in the bottom right corner.
Choose "Data and Storage" from the options.
Tap on "Storage usage."
Tap the "Clear Entire Cache" button to clear all cache.
Or you can unmark the data you wish to leave and tap the "Clear Selected" button.
Aside from cleaning your Telegram cache, there are other ways to configure your iPhone so that you have the minimum amount of junk.
For example, you can turn off automatic downloads on your Telegram to provide space on your phone. Also, you can limit how long files stay on your phone. Learn about these processes below.
How To Disable Automatic File Downloads on Telegram?
You may need to disable automatic file download to have more storage space. Perhaps, you are in many groups where files are shared constantly.
You may find it impossible to follow or respond to these files. Therefore, you must turn the automatic downloads off. To do this on your iPhone, follow these steps:
Open the Telegram app on your iPhone.
Select "Settings" at the bottom.
Tap on "Data and Storage."
Under "Automatic Media Download," you will see two options:

"Using Cellular"
"Using Wi-Fi"

Tap one of the options and disable the "Auto-Download Media" toggle.
Repeat the process for the other option.
Another way to get more space on your iPhone is to delete specific files.
How To Delete Telegram Files Individually?
You can get more space if you delete specific content from each Telegram chat in which you are. This option allows you to delete files, such as images, videos, and documents.
First, open the Files app on your iPhone and look for "Telegram." That should bring a list of different options – "Telegram Audio," "Telegram Images," "Telegram Videos," "Telegram Documents," and "Telegram Files."
Select any of these options, and delete. If you want to delete only specific content, open any file and crosscheck before deleting them individually.
Sometimes, you may wish to hold on to some files for a while before discarding them. This is possible as Telegram allows you to determine how long you can keep them.
How To Limit How Long Telegram Files Are Stored?
Whether files are downloaded automatically or you download them manually, they are stored in your device cache or Telegram cloud.
Thankfully, Telegram has a new feature that can help you delete cached files automatically from your memory quickly after a specific time.
For example, you may program the cached data to delete on your iPhone after a week or a month. To limit the time files spend on your phone:
Open the Telegram app on your iPhone.
Select "Settings" at the bottom.
Tap on "Data and Storage."
Select "Storage Usage."
Under the "Auto-Remove Cached Media" section, choose your preferred time limit for each option.
Another thing you need to do to save your Telegram cache is to deactivate the automatic play of GIFs and videos. You can deactivate this function in the section on data and storage.
Conclusion
Cached data keep essential information about the apps and websites that you visit. As such, it helps to improve the functionality of your phone and loading speed.
Despite this function, your caches tend to overload, which may eventually slow down your phone performance.
The suggested methods in this guide are certified to clear the Telegram cache on your iPhone. That way, you will have more storage space on your device.