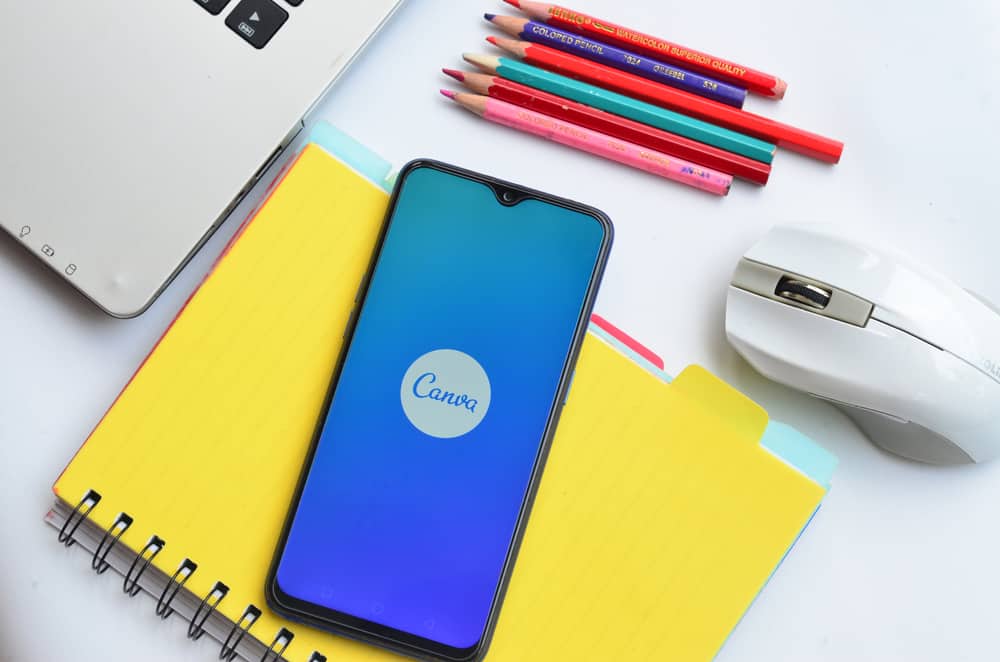 According to a survey in 2021, there are 1050.26 million Instagram users globally, and they are expected to increase by 2025. Are you an active Instagram user? But, the query is that amid these million accounts, how are you making your content creative and worth seeing?
Some people are graphic designers themselves and create their Instagram feed eye-catching. Not everyone can be a designer. Mostly, people hire graphic designers for their blogs. If you cannot afford them, you need not worry. When you've Canva, you can be an all-rounder.
The real game is how to use Canva for Instagram to elevate your blog. You are going to have an insight into how to use Canva. In a while, there is a look at the step-by-step guide. Excitingly, most of the features are available with a free version of Canva.
You'll be directed whether you want to use Canva for Instagram posts or stories. With your busy routine, you can plan out your Instagram content for a whole month. You can get all your posts in advance by using Canva. You are also going to learn how to schedule posts on Instagram.
Creating Instagram Posts
Once you've created your account or downloaded the Canva app, log in and get ready to design your posts.
Step #1: Create a Design
Open Canva and click on "Create a design."
Step #2: Choosing the Pre-Set
Choose the design pre-set "Instagram post." By choosing this, Canva creates a blank document that has the correct dimensions (1080×1080 px).
Step #3: Image Uploading and Setting
Upload the image you'd like to use in your design. Add to the blank document, drag, and set the image according to your intent.
Step #4: Downloading the Image
When you're done with the changes, download the image, and your post will be ready for Instagram.
Using Templates in Your Canva Design
By using Canva, you can have many privileges; you can add templates according to your design that will elevate your brand.
Step #1: Adding Templates
If you want to add templates, repeat steps 1 and 2 mentioned above.
Step #2: Choosing a Ready-Made Template
After creating the new blank canvas, click on "Templates" on the left hand of the screen and choose the ready-made template that suits well with your design.
Step #3: Adding Images
When you've selected the template, add your photos and edit small details such as time, caption, date, location, etc.
Step #4: Downloading the Template
Whenever you're done with the design, download the template as a PNG for a high-quality image and upload it on Instagram.
Creating Instagram Stories
Instagram stories enhance the consumers' attitude toward ads. They compel them to visit another website to make a purchase or read a blog. Here we will explore how to use Canva for creating Instagram stories.
Step #1: Adding Instagram Story Templates
login to your Canva account and go to "Instagram story templates."
Step #2: Selecting a Template
Select a template of your choice or start a design from scratch. The standard Instagram story size is 1080 pixels wide and 1920 pixels tall.
Step #3: Adding Images from Gallery
To add an image from the gallery, tap "add the photo element" on the template and then tap "Replace" on the bottom toolbar of the mobile app. The images from your camera roll then appear.
Simply tap the selected photo, and it'll appear on the design. If you're working from a  desktop computer, just upload your images and adjust them to the layout.
You also have the option to search from Canva's image library, which has a large no. of images and illustrations. In addition, you can add and edit different elements such as text, shapes, filters, etc.
Step #4: Downloading the Design
Once you're happy with the design, tap "Download" (arrow down icon) on the top toolbar of the mobile app, if you're working on a desktop, click Share, then Download.
Step #5: Sharing on Instagram
To share on Instagram, tap "Share" on the top toolbar of the mobile app. If you're working on a desktop, tap on "Share", then "Share on social." You can share the design via email, or text message directly from Canva.
Scheduling Instagram Posts
Canva can schedule your posts on Instagram for the whole month. You're thinking, is it even possible to get the posts ready in advance? Yes, definitely. When using the "Content planner tool" in Canva, you have this advantage. But, how can you exactly do this? You're going to find it in a while.
Step #1: Tapping the Menu Icon
Tap the Kebab menu icon on the upper right of the menu bar.
Step #2: Opening Schedule
In the Recommended section, tap the "Schedule" option.
Step #3: Selection of Time and Date
Select the time and date (according to your local time zone) you'd like to post on Instagram.
Step #4: Choosing Instagram Business Account
Next, you'll be asked to choose the channel to select your Instagram business account.
Step #5: Selection of Pictures
Tick the corresponding boxes to select the pictures you're going to upload. Then tap the "Done" button.
Step #6: Adding Caption
Type in your caption in the caption box. You can also add a lot of hashtags to grow your potential audience.
Step #7: Plotting on the Planner
Once everything is done, simply plot it on the planner(on the left side menu) to schedule your posts.
Step #8: Designing the Schedule
Tap "+" to add a design to the schedule in the calendar layout.
And you're done!
Wrapping Up
After reading the article, you surely have learned how to be creative with your blog without being a graphic designer. If you've thoroughly read the article, then congratulations, you've mastered the skills of Canva.
Now, you can easily create a captivating post or a story for Instagram. Moreover, you can schedule your posts on Instagram for a whole month ahead. It'll help you be consistent and grow your audience.
Frequently Asked Questions
Is it necessary to link the Instagram business accounts only when using Canva?
It is not necessary to set up a business account. If you're using the web version of Canva, you'll need to switch to your business account to have the advantage of the Content planner feature. But, when using the Canva app on mobile, you can link your personal Instagram account.
How to create a Link-in-Bio with Canva?
Log in to your Canva account. Search "link bio" in the search box. An option Link in the bio will appear. Then, you can easily copy the link in your Instagram bio. The free version of Canva shows around 15 templates for your website. You can get more by using its Pro-version account.
Yes, Canva can do wonders with your Instagram. When using Canva pro, you can easily add Instant animation to your design. You just have to click once to animate it, then download it as a GIF or a video format.