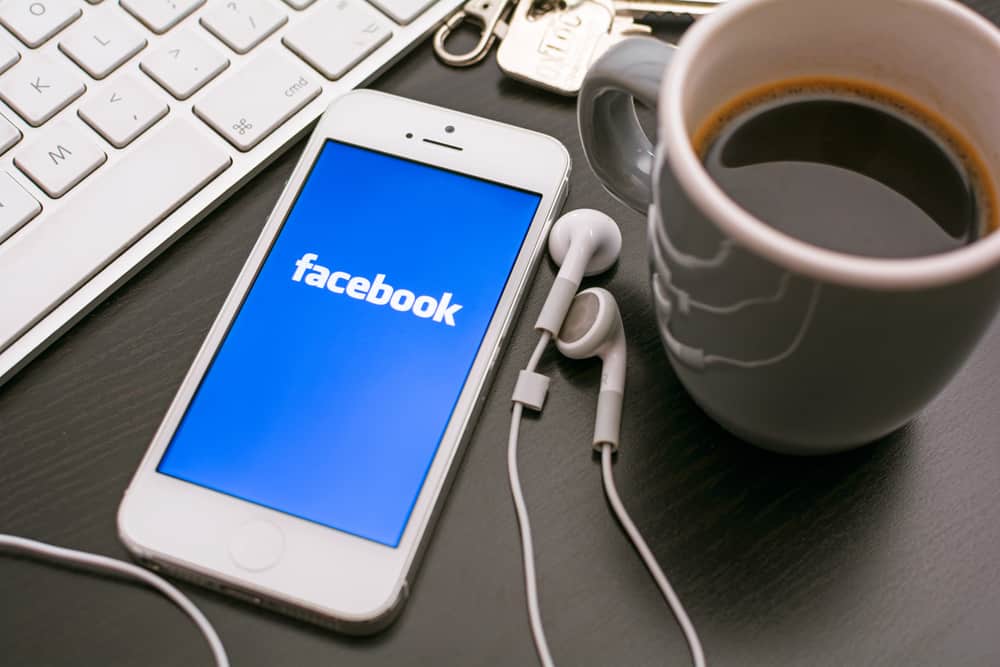 So you love to sing, but you are camera shy and are not ready to post a video of yourself yet. Or you simply have an audio file you want to share on Facebook. But then you remember, Facebook doesn't allow uploading audio files.
Well, in that case, you will need to outsmart Facebook, and we'll tell you how to do it better!
The best way to upload your audio files to Facebook is to convert the MP3 audio into MP4 and add an image/video background. Then share the MP4 video file on Facebook. There are some other working methods that we'll explore below in detail.
Facebook is an excellent platform for sharing all sorts of content, including photos, videos, and articles, but it limits you from uploading audio files. This informative piece will teach you the top three methods to upload an audio file to Facebook. We'll also cover some commonly asked questions about uploading audio files on Facebook. So let's begin!
Can You Upload Audio Files to Facebook?
The answer is, unfortunately, NO. You cannot upload an audio file to Facebook directly. However, sharing an audio recording through Facebook messenger is possible. It's not just Facebook; other platforms like Instagram, Twitter, and LinkedIn have the same policy.
It's not quite sure what's going on with social media platforms, but it is what it is. But don't lose hope; there are some workaround methods that you can use to get your audio file across.
How To Upload an Audio File to Facebook?
In this segment, we have explained the three best working methods with a step-by-step guide for each.
Method #1: Convert Audio to Video and Upload It to Facebook
Convert MP3 to MP4. First, you need to convert your MP3 file into an MP4 video format. For that, you can use an online converter. Just upload your audio file to the site, and it will convert it within minutes.
Add background image/video. Now, you need to add a background image or video to your MP4 file. You can use any photo or video you like. To do that, open the file in a video editor and add the image or video in the background. You can add filters, text, or other elements to make your video more interesting.
Save and upload to Facebook. Once you have added the background, save the file and upload it to Facebook like you would any other video.
When searching for an online converter, beware of any site that asks you to download a converter tool. These are most likely malware and can harm your device. Stick to reputed sites only!
Method #2: Upload File to Google Drive and Share on Facebook
Google Drive is a cloud storage service by Google. It offers around 15 GB of free storage space to every user. You can use this storage space to save your audio files and share them on Facebook. Here's how you can do it:
Open Google and sign in to your account.
Tap on the Google App Button and open Drive.
Select "New" and then "File upload."
Locate and upload the audio file.
Once it is uploaded, right-click on the file and tap the "Share" button.
A pop-up window will appear with a shareable link. You can copy the link and post it on Facebook, send it privately, or embed it in a post on your wall.
Method #3: Upload File to Audio Sharing Site and Share to Facebook
This is another excellent method to share your audio files on Facebook. You can upload the file to an audio-sharing site like SoundCloud and then easily share it on Facebook. Here's the procedure:
Visit SoundCloud and register or sign in to your account.
Upload the audio file to your account.
When uploaded, select the "Share" button and copy the link.
Now, open Facebook, paste the link in the status box and post it.
You can share the file directly from SoundCloud; you just need to provide the login details in the pop-up window.
Parting Words
There you have it! Now you know how to upload an audio file to Facebook using three different methods.
So, the next time you need to share your favorite song or podcast on Facebook, you know what to do!
FAQs
Can I upload an audio file to Facebook Messenger?
Yes, you can upload an audio file to Facebook messenger. Just open the messenger app and click on the attach button. Now, select the audio file from your device, and it will be uploaded.
How can I share an audio file on Facebook without downloading anything?
A suitable way to share an audio file on Facebook without downloading anything is to use the Google Drive method. Just upload the file to your Google Drive account and share the link on Facebook.
How can I post an audio file on Facebook without converting it to MP4?
You can use an audio-sharing platform if you don't want the hassle of converting the MP3 file. Upload the file and share the link on Facebook.