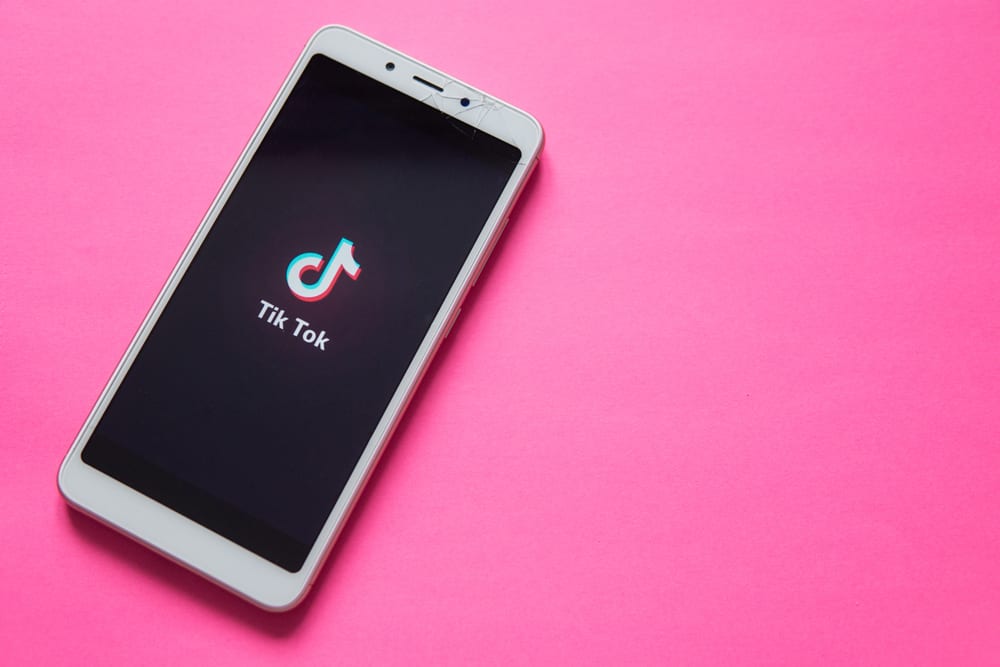 TikTok filters and effects have always been the center of attention for most TikTok users. It's fun and exciting to use and has the potential to create transitional videos that will probably get you likes if done perfectly.
The face swap effect has recently been trending on TikTok. It's a filter that exchanges your mouth with another person in the video. So how do you use the mouth swap filter on TikTok?
To use the mouth swap filter on TikTok, follow the steps:
1. Open the TikTok app and click "Create."
2. On the bottom left corner, tap Effects and go to the Funny section.
3. Find a mouth swap filter; its logo has two faces with only mouths, without eyes, nose, etc.
4. Record and enjoy TikTok with the mouth swap filter.
Other than face swap filters and effects, there are plenty of cool and exciting features to get on TikTok. In this article, you'll learn how to find and use TikTok filter effects.
This article will teach you how to do mouth swap on TikTok.
How To Add Mouth Swap Filter on TikTok
Using TikTok is simple and easy, yet there are several techniques through which you can make unique transitions and videos just by using TikTok.
For now, let's start with one of the most popular filters, "mouth swap." Follow the steps below to learn how to use it in your videos:
Step #1: Open TikTok
You don't have to download any extra stuff to get filters and effects. You'll find a gallery of impacts made by different creators that you can download for free.
Step #2: Go to the Create Menu
When you open the TikTok app, go to the create menu (+ sign). It will be located at the bottom center of your screen. After clicking it, you will be redirected to a camera homepage and some options on the right side of the screen.
Step #3: Click the "Filters" Tab
After opening the "create" menu, go to the Filters section. You can find it among the options available on the right side of the screen.
Step #4: Browse and Select "Mouth Swap" Filter
Once you have clicked the "Filters" section, you will be redirected to a new page where all of the filters will be listed by different creators. You can search other TikTok filters and effects and browse through the catalog.
Mouth Swap filter has two faces with only mouths, without eyes, nose, etc. Once you find the Mouth Swap filter in the list of effects, select it and move on to the next step.
Step #5: Record the Video With Your Filter
Choose from thousands of exciting features and effects available on the TikTok filters library, and click the record button to start using them.
You can now record and enjoy your TikTok videos with the mouth swap filter!
How To Save a TikTok Filter?
Saving filters are an excellent way to use them later for your TikToks. If you see a filter or an effect and want to save it or put it in your favorites, click on the tab below the video that states the filter's name.
Each filter has its unique name, which makes it easier to find and save them for later. You'll see the name of the filter under the video. Bookmark it to use the same filter on your videos.
Where To Find the Mouth Swap Filter Videos on TikTok?
If you don't know how to find videos with that filter, there's an easy way to do it. Let's see how to do it.
Open TikTok and go to Search.
Type "Mouth Swap" or "#mouthswap."
Open any video from the results.
Now you can have all the fun of watching Mouth Swap filter videos.
Final Thoughts
Mouth swap is an entertaining and exciting effect for your TikTok videos. With the increasing popularity of TikTok and its effects, more and more creators are adding filters and effects daily.
You can find and add these effects on the TikTok app under the Create section and hop on the bandwagon!
FAQs
Are TikTok filters or effects free to use?
Yes, TikTok filters are free-to-use and can be browsed under the "filters" section in the TikTok app.
Are filters and effects the same thing on TikTok?
Often these two terms are interchangeably used, but they have two very different meanings. Filters are added to the existing video to enhance your appearance, whereas effects can be incorporated into the video while creating it. Effects can be entertaining and add a different story to your videos.
How to get views on TikTok?
With true determination and hard work, TikTok allows its users to keep track of their analytics through TikTok Analytics.