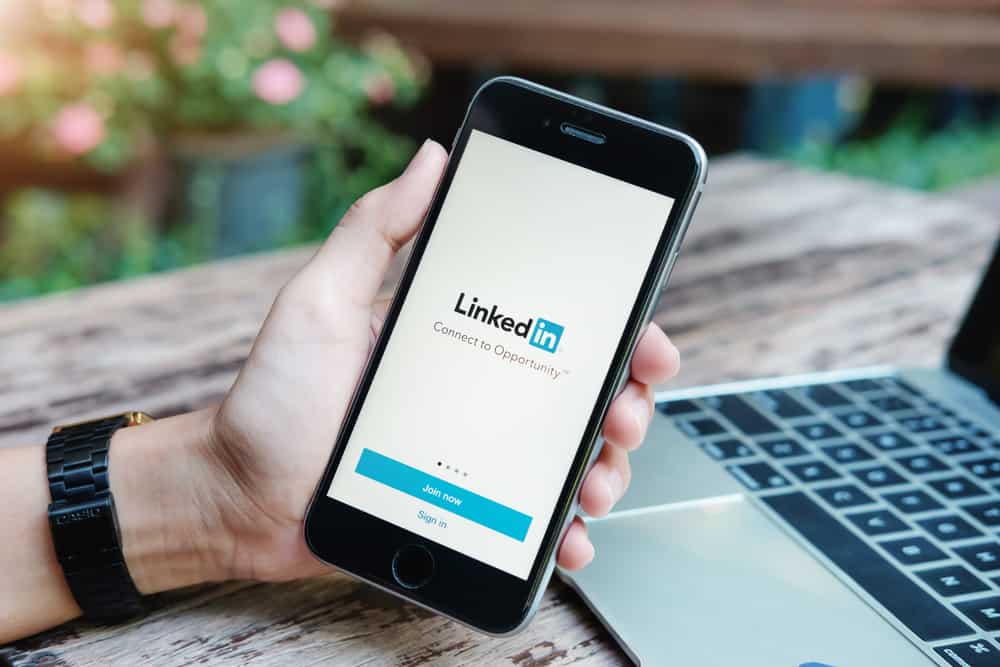 LinkedIn is the social platform you want to use to connect and be in touch with people of like mind or on the same career path as you. You want to stay updated on the happenings in your sector, and the best way to do that is to have connections with other people in your sector. However, you might accidentally send a connection request to a person not in your line of work or someone you just don't get along with.
To "unsend" a LinkedIn connection request is relatively easy as you only need to withdraw the invitation request. However, the person you sent it to must not have accepted your request; you'd need to remove the person as a connection. You can withdraw or "unsend" a Linkedin connection request from your Android or iOS devices or computer.
The guide will take you through the steps to remove a connection in detail on your devices.
Why Should You Withdraw A LinkedIn Connection?
As established, LinkedIn helps you connect with people whose professional advice and career journey you wish to follow. Having people to connect with also builds credibility and good status on LinkedIn, which means people want to be part of your journey. However, it can get quite frustrating when you send a connection request and a person's not obliging your request.
A LinkedIn connection request is, in fact, a request that the recipient has the choice of accepting or rejecting. For example, some professionals might like to keep their circle closed and only want to accept people they know first-hand. When you come across such accounts and send a request, it might be best to withdraw after a day or two with no acceptance on their ends.
In another scenario, a LinkedIn account not accepting your connection request can mean such a person is not active on the app. A connection request lasting 4 to 5 days should be withdrawn as you don't want your connections inactive and not helping you grow professionally.
As already said, a LinkedIn connection request might just be a mistake, and there's no harm in withdrawing what has not been accepted. This point is handy for people who want their LinkedIn feed tailored to their work line. Having a connection that distracts you from the valuable content people in your line of work post can be frustrating.
These reasons are why there are ways to withdraw connection requests on your mobile devices or PCs and remove a connection that might have already accepted your request.
How To Withdraw A LinkedIn Connection Request On Your Android Device
You can withdraw a LinkedIn connection from your Android device in a simple process. If you're with an internet connection and have installed it on your Android device, these are the steps to withdrawing a LinkedIn connection request.
Launch the LinkedIn app.
Click on the "My Network" icon beside the home icon in the bottom navigation bar.
At the top of the page, click on "Invitations."
Tap on the "Sent" bar.
In front of the name is a "Withdraw" button, tap on it.
Confirm your withdrawal and move on to the next name if there is more than one connection request you wish to withdraw.
How To Withdraw A LinkedIn Connection Request On Your iOS Device
The same process in withdrawing a request on an Android device applies to your iPhone or iPad. As long as you have the app installed and logged in, you can follow these steps to withdraw a LinkedIn connection request.
Launch the LinkedIn app.
Locate the "My Network" icon at the bottom navigation bar and click on it.
On the "My Network" page, click "Invitations" at the top of the screen.
Click on the "Sent" tab beside the "Received" tab.
Tap "Withdraw" in front of the names whose request you want to withdraw.
Confirm your withdrawal and move on to the next one.
How To Withdraw A LinkedIn Connection Request On Your Desktop/PC
The steps that come with withdrawing a LinkedIn connection request on a desktop are a bit different from doing so on a mobile device. This is the process of withdrawing a connection on your PC.
Log in to your LinkedIn account.
Click on "My Network" at the top of your homepage.
Click on the "Manage" beside the "Pending Invitations" bar.
Click on "Sent."
Click on "Withdraw" to unsend a LinkedIn request.
Confirm your withdrawal and continue surfing your feed
How To Remove A Connection Already Accepted
If the person you mistakenly sent a request to has accepted, you can remove the connection from your feed. First,
Click "My Network," then "Manage my network."
Next, click on your "Connections" and locate the account you want to remove,
Tap on the three-dot icon beside the name and "Remove connection."
Conclusion
With this guide, your problems with withdrawing and removing a connection have been taken care of. But, keep building that formidable professional profile!