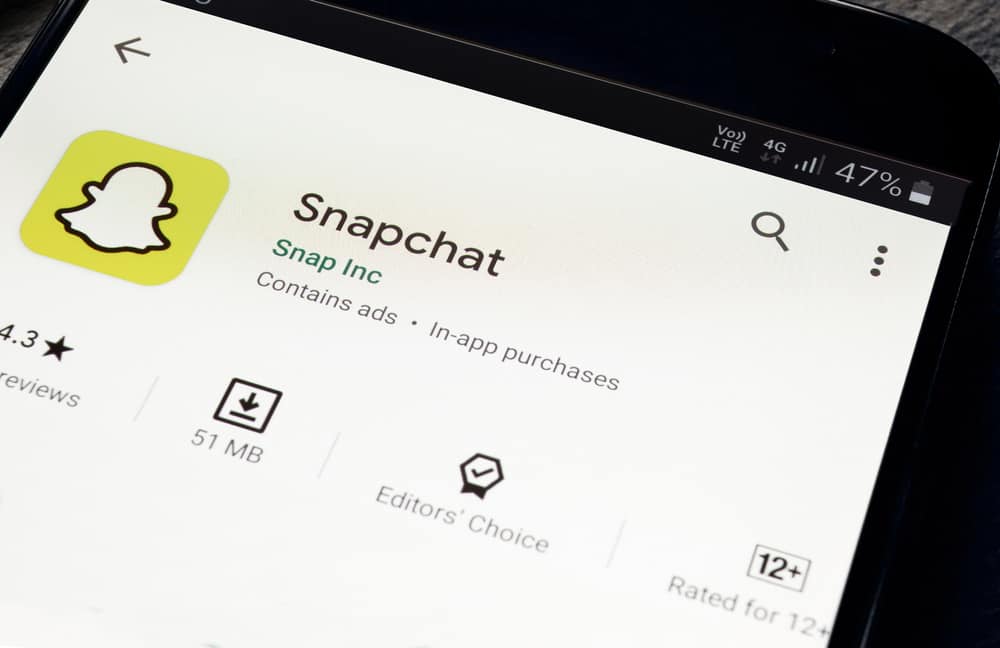 Snapchat is one of the most popular messaging apps available, but it has a history of pushing out new updates that users don't always love. If you've installed the latest Snapchat update only to find that you don't like it, there is a way to undo the update and roll back to your favorite version of the app. But how can you undo the updates?
To undo a Snapchat update, you will need first to uninstall the updated app from your phone, disable any auto-updates for future versions, and then reinstall an older APK version from a trusted source.
The Method Only Works on Android Devices
Before we get started, please note that this method only works on Android devices. iPhone has strict software controls that keep the backup of your app data preventing users from downgrading apps. So, there is no way to downgrade the Snapchat app on iPhone without jailbreaking your phone.
Here we have a step by step guide on how to undo Snapchat update on your Android phone:
Uninstalling the Latest Snapchat Update
In Android 8.0 and earlier versions, you could uninstall the latest Snapchat update from the Application Manager, and it would roll back to the previous version. But starting with Android 9.0, Google doesn't allow this anymore. The only way to roll back is by uninstalling the updated app and then reinstalling an older version from a trusted source. We've explained the process in more detail below:
Step #1: Back Up Your Pictures and Contacts
Snapchat automatically backups your snaps on its servers, but it's always a good idea to ensure that every snap is safely stored so you don't lose your memories if something goes wrong during the downgrade process. Follow the steps below to back up files.
Open the Snapchat camera screen.
Swipe up to access the memories folder.
Any snap that is not backed up will have an arrowed circle on its corner.
To backup snaps, connect to Wi-Fi, and it'd get backed up automatically.
You can also export and save snaps on your device's gallery, though an app backup should be enough to keep everything safe.
Step 2: Disable Any Automatic Updates for Snapchat
You have to turn off auto-updates to prevent your phone from updating the older version you are going to install in the next step. This is extremely important because if it's enabled, your phone will add the updates during installation, and you'll be with the latest version again. To disable it:
Go to Google Play Store on your phone.
Type Snapchat in the search bar.
Open the app window and then click on the three dots at the top right corner of the screen.
Untick the box next to Enable auto-update.
Step #3: Uninstall Snapchat From Your Phone
Once all the groundwork is done, you're ready to uninstall the Snapchat app from your phone.
Go to your home screen, tap on the Snapchat icon and hold.
Tap on Uninstall in the app widget.
Confirm the action by tapping OK in the pop-up message.
Step #4: Download an Older Version of Snapchat
Since the App Store only offers the latest version of Snapchat, you'll need to download an older version of the app from a trusted source.
We recommend using trusted sites like APKMirror. Note that this is not an official source, and we cannot guarantee its safety.
Once you have selected a source, find the exact version of Snapchat that you want to install.
Download the Snapchat APK file and run it.
Your phone will likely ask for permission to install apps from unknown sources.
Confirm the action and wait for the installation to finish.
Log in to your account and enjoy the old Snapchat experience.
Many Android apps found on alternative stores are infected with malware and can harm your phone. So, be 100% sure of the app's safety before downloading it from an unknown source.
How To Save Your Snapchat From Any Upcoming Updates?
When the play store detects that you are using an older version of Snapchat, it starts to seek your permission to enable updates. You need to ignore these warnings and continue with your older version of Snapchat. But there's also a workaround to keep your favorite version safe in case you accidentally tap on 'update.'
All you need is a third-party Backup app to archive Snapchat on your storage. Plenty of backup apps is available on Play Store and APK stores. These apps keep a safe copy of each version separately, so you can easily restore a specific version when needed.
Conclusion
So, there you have it, a simple method to gain control of your Snapchat experience and keep the app from updating without your consent. You can now return to the older, more user-friendly interface and enjoy all your favorite features by following the steps above.
FAQs
Will my Snapchat account delete if I uninstall the app?
No, your account won't be deleted. You can log in to your account with the same credentials from any device.
What if I don't want to uninstall Snapchat? Can I downgrade it without uninstalling it?
You can try installing the latest updates only, but it only works in Android 8.0 and earlier. If you have a newer version of Android, there's no other way.
Why my Snapchat updates automatically after reinstalling?
Check if you've left the auto-update feature enabled in the play store. If so, disable it and then try again.
I'm not comfortable with installing apps from unknown sources. Is there any other way?
No, unfortunately not. You'll have to install the app from an APK source if you want to use an older version of Snapchat.
What if I want to install an older version of Snapchat on my iPhone?
iPhone users can only install an older version after jailbreaking their phone first. This is not illegal, but Apple does not recommend it as it can harm your phone.