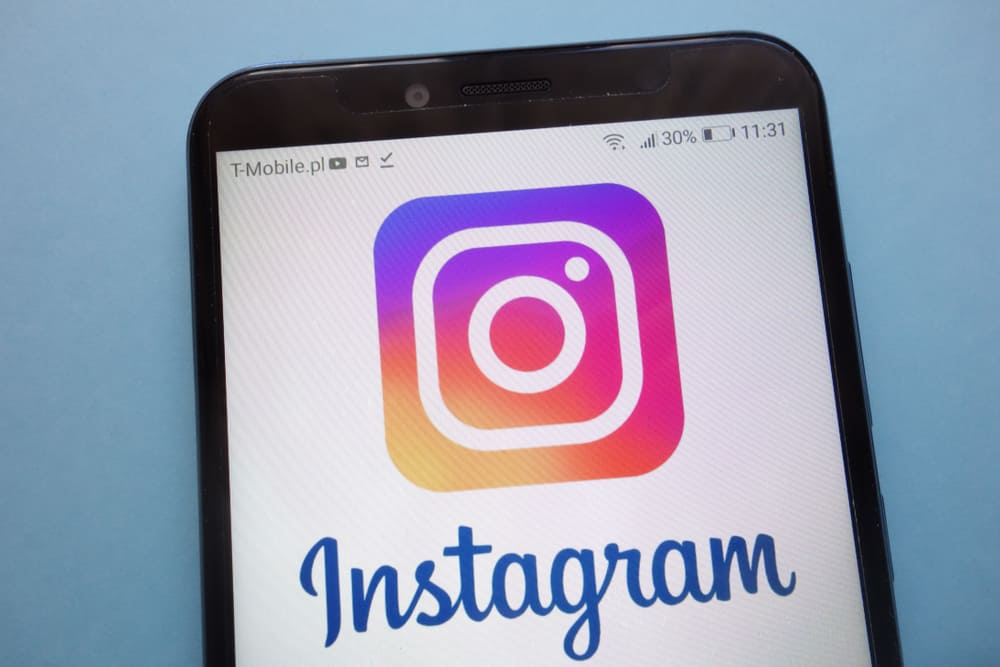 If you don't want some of your posts to appear on your profile, it's better to archive them than delete them because deleting a post on Instagram removes the likes and comments on the post. If you archive, the post – including the likes and comments – will be hidden from other Instagram users, and you can unarchive them anytime.
It's easy to unarchive on Instagram. Open the Instagram app, tap the hamburger icon in the upper-right corner of your profile (the icon with three horizontal lines), go to Archive, find the post you want to unarchive, tap the ellipsis (the icon with three dots) above it, and then select Show on Profile.
Archiving removes the post on your profile temporarily, so this is a safer option as you can unarchive once you change your mind. If you delete an Instagram post, you need to post them again and start with zero likes and comments.
So, let's discuss how to unarchive on Instagram in more detail.
How To Unarchive on Instagram
You'll sometimes want to hide a post from your Instagram profile, and that's when archiving helps. Maybe you posted an ad regarding an offer that ended last month, and you don't want people to think that it's still applicable today. Or perhaps something doesn't fit in your profile feed, and it's better to remove it, at least for now.
If you want to archive a post:
Click the three dots above the post.
Select Archive.
On the other hand, if you want to unarchive a post, here's what you should do:
Open the Instagram app.
Navigate to your profile and tap the hamburger (three-line) icon in the screen's upper-right corner to open the menu.
Once you tap the hamburger icon, it opens up the menu. Select Archive to go to your archived posts.
Find the post you want to unarchive and tap that.
Tap the three dots above the post and select Show on Profile.
Go back to your profile and check if the post is on your feed. It will be in the same position as before you archived it.
When you go to Archive, you will see the archived Stories, posts, and live videos on your Instagram account.
Instagram will automatically archive your Stories after 24 hours if you allow them to do that. Archived Instagram Stories can be re-posted to "Your Story," sent to people via direct message or added to your Instagram Story highlights. You can learn more about Instagram Story here.
It's the same for live videos. If you want Instagram to save your live videos to your archive, they will automatically be saved there once you're done. The only difference is that live videos can only stay in your archive for 30 days. After 30 days, they will be gone. You won't be able to access them anymore on your profile.
You can download the live video if you want a copy that doesn't expire. Learn more about Instagram live videos here.
As for archiving Instagram posts, it's done manually and by you. Unlike Stories and live broadcasts, posts will stay on your Instagram profile for as long as you want them to. You can delete or archive them by tapping the three dots icon above the post.
If you're wondering about Instagram Reels, you can't archive Instagram Reels at the moment.
Having a "branded" profile feed is one of the strategies that can help you succeed on Instagram as it increases brand awareness. Try to look at the Instagram profiles of your strongest competitors. You will see that all of them have feeds that are aligned with their brand and look visually appealing.
Make sure you use your brand colors, fonts, styles, and other elements in your Instagram content to strengthen your brand identity and attract more people!
Conclusion
Back then, Instagram users could only post square images. Today, they can share Stories, reels, live videos, and posts that don't necessarily have to be 1:1 in ratio. Also, it was a platform for sharing moments with friends and family, but businesses and brands are now using it to grow their audience base.
A lot has changed on Instagram since it was founded in 2010. Apart from the types of content, their users can share on the platform, users can also simply archive posts instead of deleting them, which is helpful because they can unarchive them anytime. They don't need to start from zero, which happens if they re-post!
If you archive an Instagram post, all the likes and comments on that post will be kept. Archiving on Instagram only hides the post from your audience, which will remain hidden until you unarchive it. You have complete control over it.