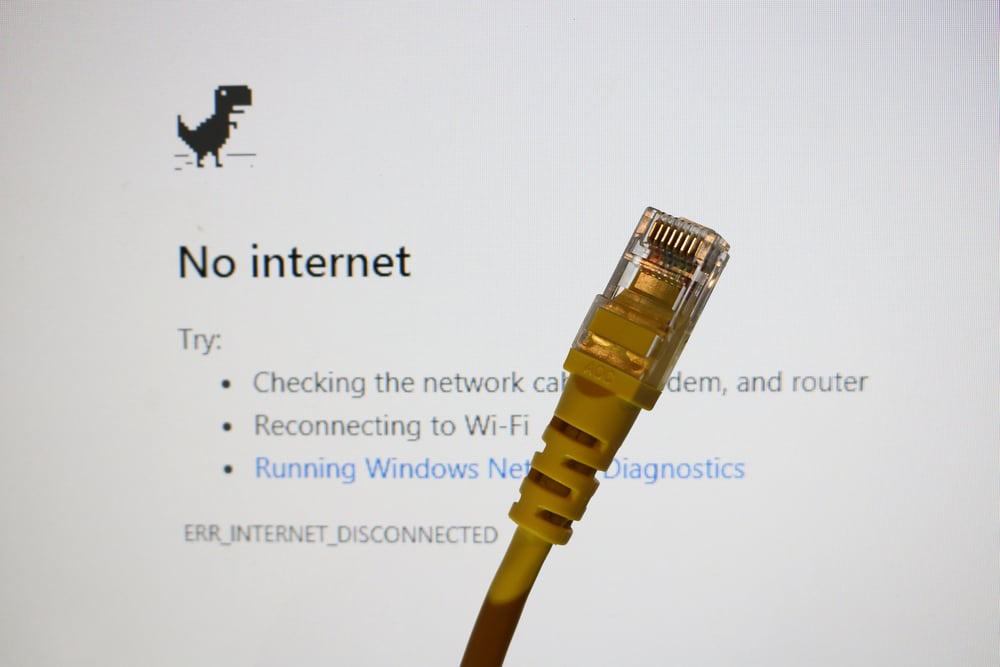 Discord statuses are the perfect way to reflect your current mood and activities.
There are four default Discord statuses — online, invisible, idle, and Do Not Disturb. Alternatively, you can custom-create statuses that reflect your current vibe and overall aesthetics.
Do you want to know why Discord says someone is offline? What conditions trigger Discord to make someone appear offline? Is being offline and invisible the same thing?
Allow us to clear out all these confusions.
Discord will make you appear offline when you have closed all Discord apps from all devices, and nothing even runs in the background. Alternatively, if you opt for "Invisible" status, you will appear offline to everyone regardless if you are not.
Let's dive in and learn more about offline and Invisible status on Discord.
Everything You Need To Know on Discord Statuses
Discord offers you four default statuses and the ability to create custom statuses. The four default statuses include the following;
Online — denoted by a green dot. This status shows the user is actively interacting with Discord.
Idle — denoted by the orange crescent moon, indicating the user is away from the keyboard (AFK) doing something else while Discord runs in the background.
Do Not Disturb — this status mutes Discord notifications for the user and is denoted by a red dot.
Invisible — denoted by a grey symbol indicating the user is offline. With this status, users can appear offline to others while they are not and can interact secretively with the app.
The Invisible status will make you look offline to others while you are faking it.
Discord statuses automatically change themselves depending on the user's interaction with the app, while users can also update them manually.
When Does Anyone Appear Offline on Discord?
Offline status is the status that Discord automatically sets for any user not interacting with the Discord app and has closed the app from all their devices and even from the background.
Discord takes time from 110 to 120 seconds approximately before making you appear "Offline" with a grey dot.
You can view the status of any user by tapping on their profile avatar to spot what dot appears. If it is grey, know they are offline.
There are two reasons why Discord will make you appear offline.
First, you are offline and not interacting with the app. You have closed the app from all your devices, and neither the app runs in the background.
Discord will automatically turn your status to "Offline" after a few seconds, even if the internet is running on your device. Once the app is off, you are offline for Discord.
Secondly, if you manually set the "Invisible" status, Discord will make you appear offline. You can fake your offline status to quietly enjoy your time in the app without distractions. Though you can go for the" Do Not Disturb" option. 
There is no way users can tell if the person is faking offline, as Discord does not reveal the last seen status of anyone. If you suspect someone is faking it, you should respect their privacy.
How To Manually Set Discord Offline Status?
To manually set your Discord status to "Offline," go like this.
On Discord desktop
Follow these steps:
Open Discord on your PC.
Click on your avatar or username at the bottom left.
Hover your cursor over your current status.
Select "Invisible" from the menu.
On Discord Mobile
Follow these steps
Open the Discord app on your mobile device.
Tap on the hamburger menu icon in the top left corner.
Tap on your profile avatar in the bottom right corner.
Tap the "Set Status" option.
Select "Invisible."
Conclusion
Discord will say you are offline when you have closed the app from all your devices without engaging with it. Additionally, you will appear offline when you set the "Invisible" status.
So, that was the simple explanation behind any user's offline status on Discord. You can also fake offline status if you do not want anyone to distract you during your quality time with friends by setting your status to "Invisible."
FAQs
Can you tell if someone is offline or has set "Invisible" status?
No, there is no way to distinguish between offline and invisible status, as both will appear the same. So, if you are genuinely offline or have gone invisible, you will appear offline with a grey status.
Can you appear offline to one person or server and online to another?
No, that is not the case. Your Discord status will appear the same for all servers, members, and on all your devices. Discord does not allow you to customize the audience of your status. It will be homogenous across the platform.
Does Discord show you offline if the app is off on mobile and is running in the background on PC?
No, you must have all Discord clients properly closed on all your devices to appear offline. In the above context, your status will appear "Idle," provided your previous status was "Online."
To appear offline, you must close your app properly.