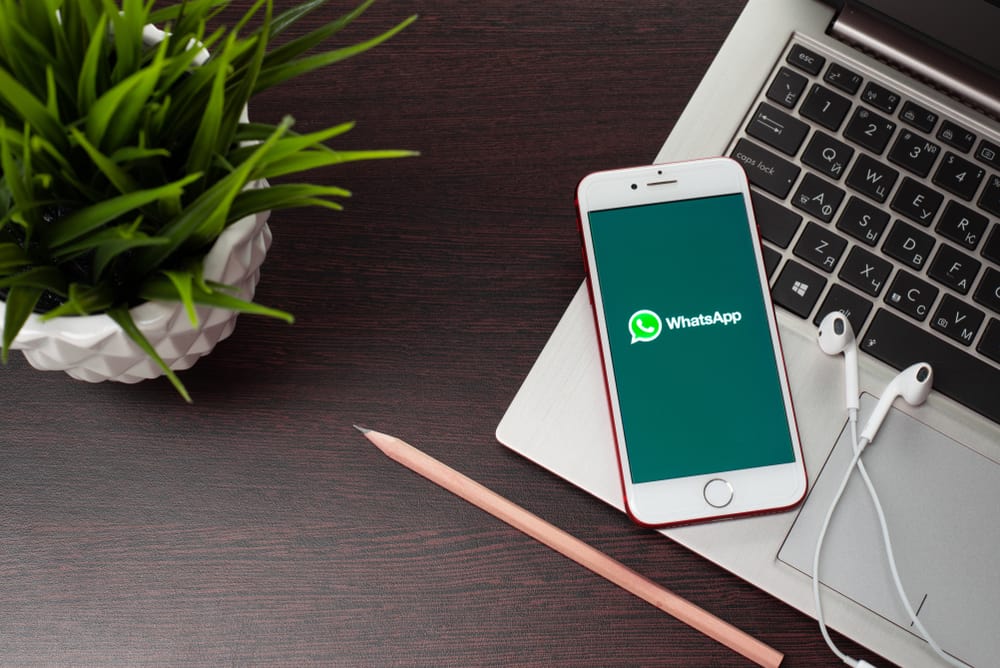 Many businesses have loved WhatsApp in getting to their customers because of the many users it has. The user base of WhatsApp and the ability to build bots on WhatsApp that respond to customers are among the many reasons businesses are integrating WhatsApp into their websites.
If you don't know how to integrate WhatsApp into your website, this article is what you need.
There are various ways you can use to integrate WhatsApp into your website. You can add a link that people can click to start a chat, use a QR code that customers can use to add your number to their contacts or use a widget to add a chat icon.
Many users have wondered how to add WhatsApp to their websites, easily connect with their clients, and attend to their queries. This post has explained the importance of adding WhatsApp to your website and how you can integrate WhatsApp in three ways. Please continue reading if you want to know how to use each way!
Why Is It Important To Integrate WhatsApp Into the Website?
Businesses are becoming better and looking for more effective ways to market their businesses. One of the adopted ways to link with customers is WhatsApp, although others may not yet understand the benefits of using WhatsApp.
The following are the benefits of using WhatsApp compared to other traditional methods:
Get Access to a Large Audience
Did you know WhatsApp is among the platforms with many daily active users? A large number of active users is what businesses are after. Moreover, WhatsApp is a global platform, and almost everybody uses it.
Most People Prefer Chats
Customers love chats, especially when they want to learn more about the products offered by a company. Therefore, when you integrate WhatsApp into your website, most people will be interested in contacting you.
You Can Contact Your Clients When They Are Offline
When you use WhatsApp business, you can still reach your customers even when they are not connected to the internet. Most applications, like emails, depending on a user's online availability.
Still, WhatsApp Business allows you to send discount codes to your clients so they can see them even when they are offline.
Automate Your Services
WhatsApp enables businesses to automate some of their services that don't need human intervention. For instance, if a client wants to buy a given product, they can do so without a person having to respond. Therefore, it is more effective to use WhatsApp.
How To Integrate WhatsApp Into a Website in 3 Ways
Now that you understand how WhatsApp is important for your business, you will need to know how to add it to your website to reach a new audience. The good news is that you can integrate WhatsApp into your website in various ways, as explained in this section.
Add a WhatsApp Link
The easiest way of adding WhatsApp to your website is adding a link that users can click to start chatting you up. You can create a WhatsApp button or a call to action and embed it with a link allowing WhatsApp to open to your clients.
Adding a WhatsApp link is easy because you can achieve it by following the steps below.
Open the WhatsApp API website to create a link.
Enter your WhatsApp number in the opened link.
Ensure you start with the country code while excluding the addition icon.
The above WhatsApp API will enable you to generate a link that you can embed on your website and tell your clients to reach you on WhatsApp via the link.
Use QR Code
A QR Code is another way of integrating WhatsApp on a website. Once you add the QR Code, users can scan it to save your WhatsApp business number on their contacts and easily chat with you. Companies opt for QR Codes that offer their numbers because it is less time-consuming.
Imagine if you add to add a phone number, clients must have your number in their contacts, look for it and start chatting up your company. This may time consuming, and other users may not want to save business numbers on their contacts. To avoid these limitations, companies are using QR Codes.
When using QR Codes, you follow the steps below:
Generate a WhatsApp link, as explained in the previous method.
Turn the generated link into a QR Code. You can use sites like QR Code Monkey or QR Code Generator to generate the QR Code.
After generating the QR Code, you can share it on your website, and clients can scan it when they wish to reach you on the platform.
Use a Widget To Add a WhatsApp Chat Icon
The other method you can use to integrate WhatsApp into your website is widgets. Widgets enable you to get the WhatsApp icon, unlike the other two methods explained in the guide above.
When using Widgets, you must choose from the many options available depending on the features of the various features. The widgets offer you a JavaScript code that you can copy and add to the footer of your website.
The method allows you to add a WhatsApp icon and button, so users can start chatting with your company when they click. Some of the Widgets you can choose from include Trengo and Clickatell.
Conclusion
WhatsApp is becoming a suitable option for businesses to reach their clients. Integrating WhatsApp on a website may seem like an impossible task that requires a developer, but that is not the case. This guide will teach you three simple ways of integrating WhatsApp on a website.