Instagram is one of the best social hubs for pictures and stories. You get to communicate and interact through photos, stories, and chats.
Although Instagram boasts of over a billion accounts on its platform, you should know that not all are real. Frankly, quite a good number of them are fake. In 2014, Instagram lost over 8 million accounts when it decided to clear its platform of fake accounts.
People want a fake Instagram account for different reasons. Some people use it to boost their business, while others stalk people or their favorite celebrities. Whether you need it for genuine or illegal activity is up to you.
For whatever reason, you need a fake Instagram; you need to understand how to create one properly. Luckily for you, this article will explain how to create a fake Instagram account and make it look natural. And while you are reading, we will also tell you how to prevent Instagram from blocking your fake account.
Hang on; it will only take a couple of minutes!
What is a Fake Instagram Account?
First, what is a fake Instagram account? Well, a fake Instagram account doesn't belong to anyone in particular. Usually, they are created for a reason – either for business or stalking, or other unknown reasons.
You can create a fake Instagram account to advertise your business and gain more followers. Also, it helps you attract customers and engage them, which will boost your business.
Creating an Instagram account is tedious, especially when you don't understand the basics. But don't worry; we will take you through a detailed process!
Creating a Fake Instagram Account
Creating a fake Instagram account requires proper planning because the wrong step or decision can get people to figure out that the account is not real or, worst – Instagram discovering your fake account.
This step-by-step process will eliminate the stress of creating a fake account. But, you know the good thing about it, you get to create the best – meaning they are unsuspecting!
Without wasting your time, let's start.
Step #1: Sign Up With a Fake Email Address and Phone Number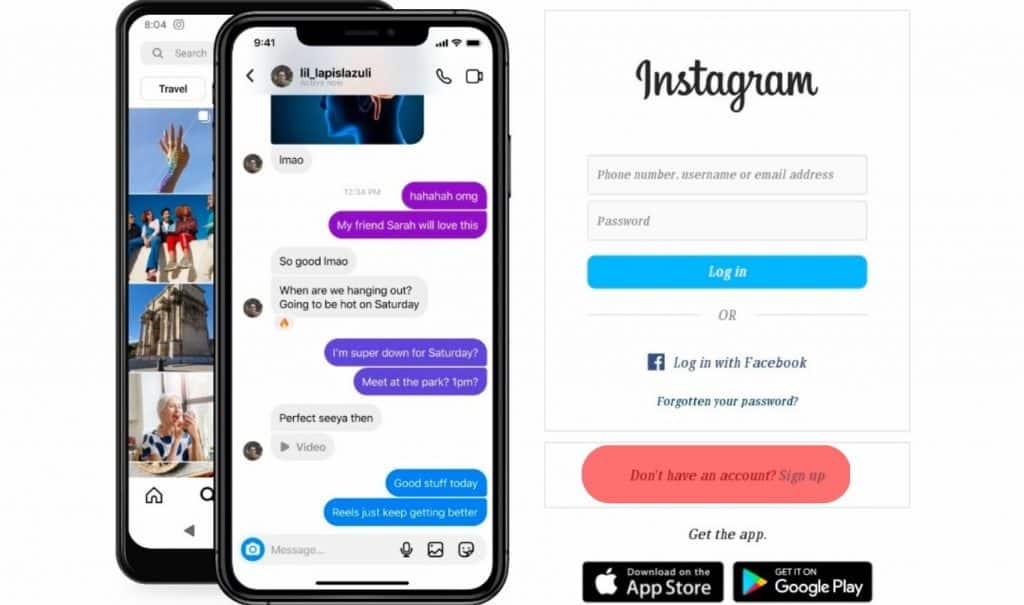 The first thing to decide is the email address and phone number you will use. Creating a fake account with your official email and number would be a bad move.
If you want to create a fake account, it is only proper to use fake details. Phone numbers can still be traced to you, but if you get one from sites like Freezvon and Kall8, there is no cause for alarm.
Creating a fake email address is easy; just create a new e-mail with your favorite e-mail provider, or search for a temporary e-mail provider on Google.
Don't use your phone or PC to create your fake email address. This could expose your IP address.
Step #2: Set Up Your Accounts Handle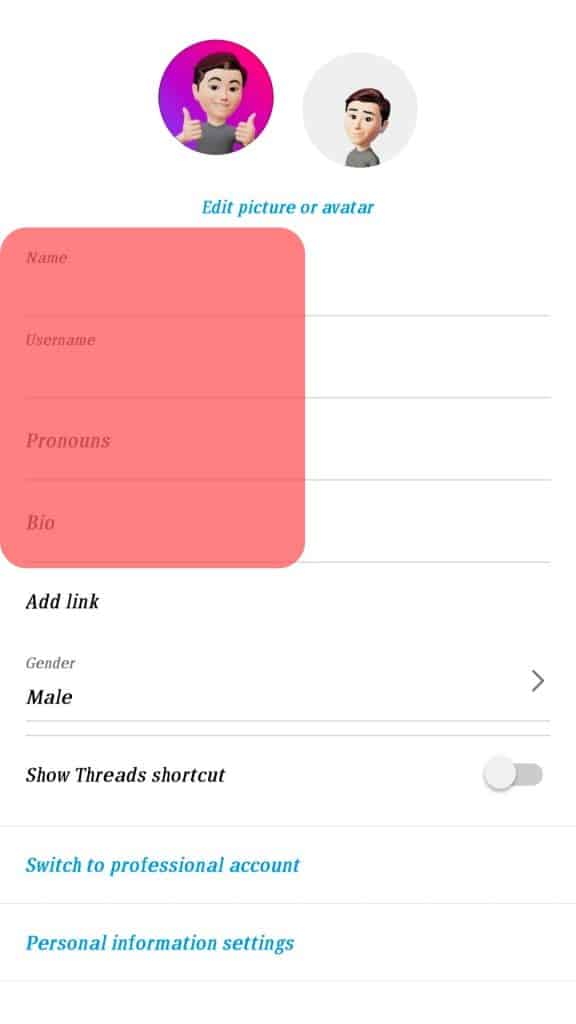 Once you get the fake phone number and email address out of the way, you need to head to their site and sign up with your fake details. The next step is to pick out your handle.
Choose your handle wisely because it will help you safeguard your secret. For example, if you pick a US number, your account name should appear as a US citizen.
Also, selecting a profile handle depends on why you are creating the account. Therefore, your handle must align with your reason to avoid any suspicion.
Step #3: Set Your Account to Private
Keeping it private will make it easier for you to protect your cover as long as you want. It is best to turn your account private immediately after your details have been registered. Don't wait a day or two before setting your account to private.
To set your account to private:
Go to your profile and click on the menu icon.

Select "Settings" and tap on the "Privacy" option.

Click on "Account Privacy" and turn "Private Account" on.

Step #4: Set Up Your Profile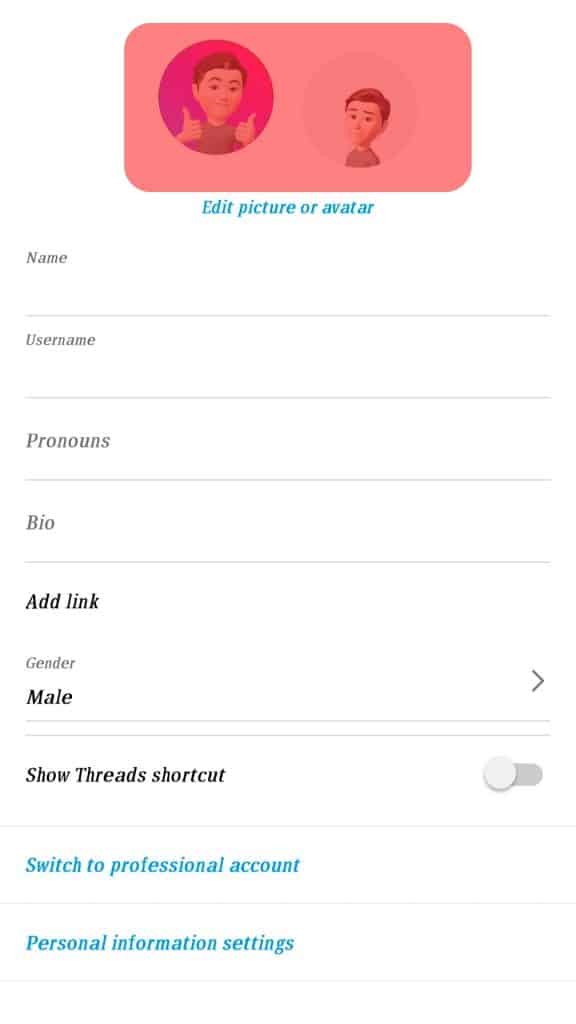 You want your fake Instagram account to look natural, so using a celebrity picture is a bad move. The moment you do this, you will alert Instagram to your account. Instagram has a security feature that makes it easy to track fake accounts.
Use a unique and attractive picture to capture attention; It makes your account look real. Also, it would be wise to have 8-10 of the pictures.
Step #5: Join Groups and Reply Messages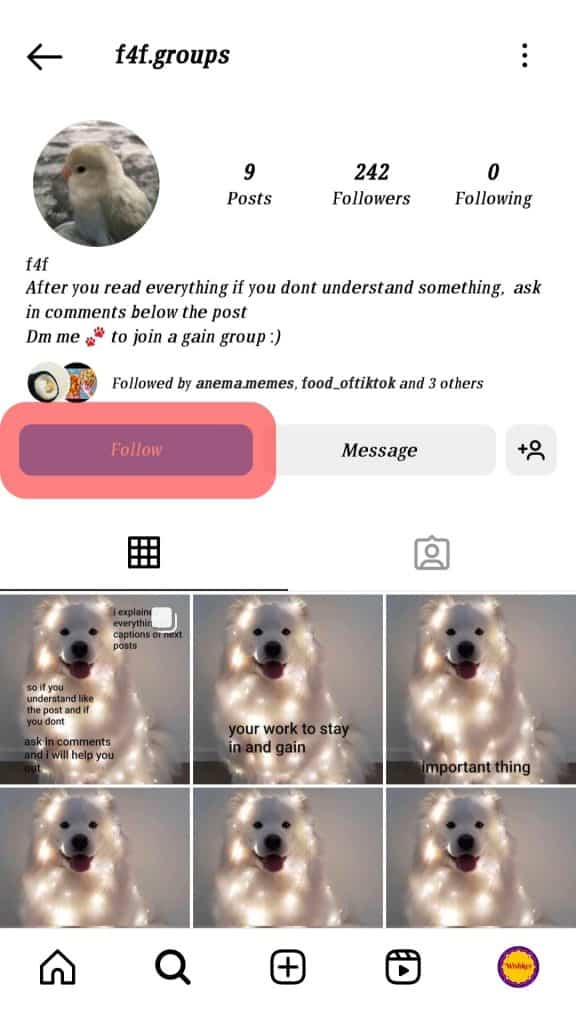 The best way to cover your tracks is to join engagement groups; no one will suspect anything. Try not to be too active or dormant when joining those groups. Don't join any group that catches your fancy, be sure they will serve your interest first.
Also, don't answer the message immediately or accept any followers that do not serve your interest.
How To Prevent Instagram From Blocking Your Fake Account
Now that your fake account is up and running, you don't want to do anything that will jeopardize it.
Here are some tips that will help you protect your account:
Use a private account; this will prevent random people from accessing it.
Reporting Instagram violations will help your account gain credibility, thus eradicating any suspicion.
Engage your account by liking posts, dropping comments, and joining groups.
Don't be afraid to block anyone that is giving you Issues.
Conclusion
For whatever reason you are creating a fake account, you don't have to worry about the process. However, we hope that this article has been able to answer all your questions about creating a fake Instagram post.
Most importantly, we hope the tips will help you evade Instagram from blocking your fake account for a long time. Feel free to engage your account!
Frequently Asked Questions
Is my fake Instagram account traceable?
Yes, your fake account can be traced only if you sign up with your official details. But if you explicitly follow the steps in this article, then you have nothing to worry about.
Is it possible to have more than one account?
Yes, it is entirely possible to have more than one account. Instagram gives you the luxury of adding up to five accounts on the app.